Unmarked police trucks to clamp down on distracted drivers
Derestricted unmarked HGV supercabs are now part of the UK police car fleet, targeting distracted drivers on motorways
It has been just over a year since the penalty for using a handheld mobile when driving doubled to six points and a £200 fine. But official figures show one person is still killed every 10 days by drivers distracted by a phone, so it's no surprise the authorities are still cracking down on the offence.
Operation Tramline and its 'supercabs' is designed to do just that, and it's a simple but innovative idea: take one unmarked, derestricted HGV cab, put police officers in it and fit it with wide-angle cameras. 
• Speeding fines: top tips and how to appeal them
But while the supercab provides the perfect vantage point for peering down at drivers, it's left to the fleet of unmarked police cars following behind to pull them over, acting on intelligence radioed over from inside the cab.
And officers aren't just out to catch mobile phone offenders; the supercab (the brainchild of Highways England, which supplies the HGVs) targets distracted drivers in general. The scheme started in 2014 with one HGV, but proved such a hit – catching 4,000 distracted drivers over two years – that a further two supercabs recently joined the fleet, circulating among the 28 police forces that have signed up. 
Motorists have been ticketed for eating cereal, applying make-up and rolling cigarettes after being spotted from the cab – but around two-thirds of offences related to mobile phones. 
We're spending the day with Surrey Police to find out how the supercab scheme works in practice, and how widespread the problem of distracted driving remains. PC Darren Cornwall kicks things off with a briefing. "Legal exemptions allow us to exceed the 56mph HGV limit, so it can do 70mph," he says. As it's partly a police project, Cornwall also tells us the supercab can drive in the outside lane – unlike normal HGVs – while the spotter doesn't have to wear a seatbelt.
Briefing over, two officers climb into the cab – one driver and one spotter – while four unmarked patrol cars and one police motorcyclist follow to pull drivers over. We kick off in PC Dan Pascoe's unmarked BMW 3 Series, and he tells us more about the advantages of the supercab project. "It doesn't matter what car we are in, we can't see people's phones if they keep them by the side of their leg. In the cab, though, we can see it all," he says. "We look for telltale signs of distraction. Why is someone driving at 50mph in the outside lane, for example?"
And while just three supercabs – split between the North, the Midlands and the South of England – may not be enough to catch everyone, that's not the point. "The fear of prosecution is what we need," Pascoe explains. "If people are asking 'Is that the police in the next lane?', that's what we're after."
And is there a perfect time of day to catch drivers? "We like busy but free-flowing traffic," Pascoe says. "When it's moving at 40-50mph is ideal. That way we can move in and out of traffic easily. If the truck is doing 70mph, it stands out a bit." Pascoe stresses that officers have no quotas or targets to meet, adding: "We only deal with what we see."
Five minutes after we join the M25, the spotter in the cab comes on the radio: "Black Corsa, female driver, white iPhone in her right hand, tapping on the screen. She saw us and put it in a cradle."
Partnership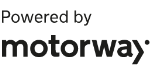 Need to sell your car?
Find your best offer from over 5,000+ dealers. It's that easy.
The Corsa pulls on to the M3 and we're in hot pursuit, lights and sirens blaring. We soon pull it over in a refuge area and speak to the driver, who seems remarkably stoic for someone about to get six points and a £200 fine. "It's life," she tells us. 
"I use my phone for maps and I was putting it in the cradle when it called someone accidentally. I was ending the call when they caught me. I didn't know the police were using HGVs now." 
• How to appeal a parking ticket
Whatever her excuse, she gets a ticket, and Pascoe has little sympathy; one of his colleagues lost a leg after being knocked off his police motorcycle by someone taking a phone call. "Her clean licence now has six points," he tells us. But are most people aware of the stiffer penalties?
"Everyone knows it's illegal to use a handheld phone behind the wheel, but not everyone knows the penalties have increased," Pascoe explains. "When you tell them it's now six points and a £200 fine, you see them swallow and slump in their seat."
Is it normal for people to react as calmly as the Corsa driver? Pascoe says most drivers are perfectly pleasant, but adds: "When people see they're being filmed by the cab we get some hilarious reactions. They sometimes become visually abusive, making gestures with their hands – but they change their response when they realise we're the police."
The supercab is patrolling a loop on the M25, and our M3 detour means it takes some time to get back to our operational patch; but in the meantime, reports of distracted drivers fill the airwaves. 
"Mercedes, lane four, black smartphone, holding it in his right hand on top of the steering wheel, tapping it with his right thumb." Another driver is spotted eating a burger as he drives; he receives a ticket for not being in proper control of his car. 
We pass two cars on the hard shoulder being given tickets by officers. Next, a van driver is seen on his iPad. Is it unusual for drivers to use tablets? "Not really," Pascoe says. "I had one driver holding an iPad in one hand and a phone in the other." 
Next we pull over at Cobham services for a turn in the HGV. Climbing up the supercab's three steps makes us realise just how tall this thing is. PC Tony Reeve is at the helm – he got his HGV licence in the military. "The truck is fantastic to drive. Without a trailer, it's pretty quick," he tells us. "But it's the viewing angles that make it."
He's right: from up here we can see hands, legs, handbrakes and gearlevers – places phones could be hidden from view. And as the supercab is unmarked, drivers behave as they would normally. Spotter PC Ben Hudson can tell what make – sometimes even what model – of phone people are using.
He films through windows with a camcorder; the supercab's wide-angle cameras provide back-up footage, but a camcorder lets officers zoom into cabins. And it can be reviewed instantly if clarification is needed.
Rush hour has passed, traffic is light and we get off to a quiet start, driving for 20 minutes hearing Hudson say "He's fine, she's fine, he's fine".
"We're getting fewer hits than we were before the penalties got stiffer," he tells us. "But it's still too prevalent. It's like an addiction. Some people can't help reaching for their phone." As if to prove his point, we soon witness a flurry of offences.
A van driver has wedged his phone between the dials, and is reaching through the steering wheel spokes to use it. While he passes us too quickly for Hudson to catch him on camera, the call is put through to the pursuit cars; an officer's statement is enough.
We spy another culprit almost instantly. "Lane one, red flatbed with a crane on the back, driver has a black Samsung phone in his right hand, tapping it with his right thumb," says Hudson.
Then, a red Ford Focus driver is spotted on her mobile. And a white rental van passes us, its driver deep in a phone call. Those offences are put out to the following police cars when a green panel van pulls right alongside us, its driver blatantly taking a call. A Red Range Rover is up next, its driver holding her phone at eye level. 
We soon run out of patrol cars to stop people, so we regroup at the motorway services – but not before another Range Rover driver is spotted on her phone. She follows us to the services to get her ticket. Our tally is 10 interventions, and most of the motorists receive £200 fines and six points. 
Even though mobile phone offences dropped by 39 per cent last year, and Operation Tramline's focus is on distracted drivers in general, phone use dominates our morning. And as the police have to deal with the consequences of distracted driving, they'll tell you that if just one motorist is put off using a phone by the thought of being spotted by an unmarked HGV, the scheme has been a success.
What do you think of operation Tramline? Let us know in the comments below...