Volvo to ditch diesel, starting with the new S60
The Swedish manufacturer will stop offering new cars with diesel engines. The new Volvo S60 being petrol and hybrid only.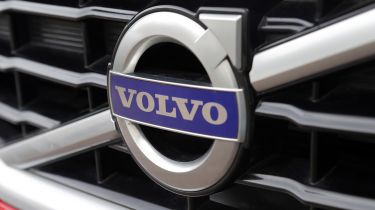 Volvo is set to ditch diesel by never launching another new car with a diesel engine. Kicking-off the move, the firm's new Volvo S60 saloon will be available with petrol and petrol hybrid power only. 
The new model, which is due to be revealed in the next few weeks with sales starting before the end of the year, will become the first modern Volvo to be produced without at least the option of diesel power. Even the XC40 and the recently launched V60 estate have D3 and D4 variants in their respective line-ups.
"Our future is electric," said Volvo president Hakan Samuelsson, "and we will no longer develop a new generation of diesel engines. We will phase out cars with only an internal combustion engine, with petrol hybrid versions as a transitional option as we move towards full electrification. The new S60 represents the next step in that commitment."
• New Bosch tech drastically cuts diesel NOx emissions
The S60, which is based on the same SPA chassis technology as the V60 and the larger S90, V90 and XC90, will be launched with a range of four-cylinder Drive-E petrol engines and a plug-in hybrid edition. Volvo says a mild hybrid version of the car will arrive in 2019.
Volvo made headlines last year by announcing all new cars from 2019 will feature some form of hybridisation or electrification. The brand is now taking the pledge further, as the new S60 saloon is set to be the first Volvo in decades to come without a diesel engine in its line-up.
Although diesels currently emit more CO2 per kilometer than their petrol counterparts, Samuelson said hybridisation will help match figures achieved by diesels.
Speaking to the FT, Hakan said the only advantage diesels currently have for drivers is better fuel economy, but "you can get that back with a mild-hybrid engine."
• UK petrol and diesel 'ban': all new cars must have a 50-mile electric range by 2040
As well as market trends in Europe, the decision also reflects the key target market for the S60: the United States, where diesel accounts for a small percentage of sales. The new car's global production base will be in Charleston, South Carolina.
Volvo's move is still a significant one, however, because it contrasts with fresh support for diesel power from rival brands. Mercedes has reveaed that its facelifted C-Class will get a diesel-electric hybrid option, badged C 300 de, while Kia announced recently that its Sportage is to be offered with 48V diesel-electric technology.
According to the latest figures from the Society of Motor Manufacturers and Traders, new diesel registrations slumped by 24.9 per cent in April and have fallen by nearly a third in the first four months of the year.
Do you agree with Volvo's decision to ditch diesel? Tell us in the comments below...