New AIR Index car emissions system launches with red, amber and green ratings
AIR Index promises easy-to-understand, real-world NOx levels for buyers and policymakers. High NOx readings have been found for some models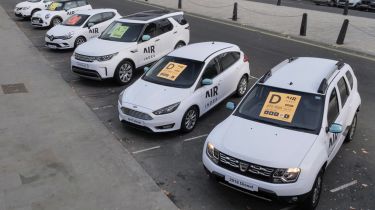 A new, independent emissions rating system, offering an easy-to-understand red, amber and green rankings for cars, has been launched.
Dubbed AIR (Allow Independent Road-testing), the scheme sees cars awarded a mark from A-E, accompanied by one of five shades of green, amber and red. The results are based on cars' nitrogen oxide (NOx) emissions in a real-world testing scenario, with NOx measured using the PEMS (portable emissions measurement system) kit deployed by type approval testers.
An A rating represents 0-80 milligrams per kilometre (mg/km) of NOx, B is 80-168 mg/km, C is 168-270 mg/km, D is 270-600mg/km and E is 600mg/km and above.
• Diesel MoT failures quadruple under new emissions test rules
In preparation for the launch of the system, AIR tested six different models, logging the urban NOx levels recorded using PEMS equipment.
The 2018 Land Rover Discovery 3.0 TD6 came out with the lowest urban NOx rating of the six cars tested, gaining a green 'A' rating thanks to urban emissions of 33mg/km. The 2017 Nissan Qashqai 1.2 DiG-T was awarded a 'B' grade thanks to urban NOx levels of 137mg/km, while the MINI Cooper S three-door 2.0d was handed a C rating of 231mg/km.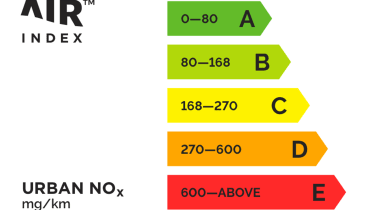 It was bad news for Renault, though, as its Clio 1.5 dCi was slapped with an E rating 651mg/km, while its sister brand Dacia only got a D rating of 422mg/km for the Duster 1.5 dCi. Meanwhile, the previous-generation Ford Focus 1.5 TDCI also received a D rating with urban NOx readings of 429mg/km.
These readings come a week after independent German tests found the Mercedes C-Class emits 0mg/km of NOx, while the BMW 520d Touring emits just 1mg/km.
The current NOx limit for new models gaining type approval is 80mg/km for diesel cars and 60mg/km for petrols, but so-called 'conformity factors' allow cars to emit up to 168mg/km (diesel) or 126mg/km (petrol). A court ruling towards the end of the year deemed that these conformity factors should abandoned, but a challenge to this ruling from the European automotive industry looks likely.
While the NOx readings AIR supplied to Auto Express are taken from the urban portion of the RDE test (full RDE assessments take place on urban and rural roads as well as motorways), AIR's architects say their system will bring "objective, independent, and publicly available assessment of vehicles' actual NOx emissions during real driving in urban environments."
Following the Discovery's success in the AIR Index test, JLR has become the first manufacturer to officially adopt the system, with customers who visit the brand's site being able to see the ratings.
The 2019 Jaguar E-Pace HSE 2.0-litre 180 diesel, 2019 Land Rover Discovery Sport 2.0-litre 180 diesel and Range Rover Evoque TD4 2.0-litre 180 all joined the Discovery in achieving A ratings on the test.
AIR Index test results
Make

 

Model

 

Year

 

Fuel type

 

Rating

 

Urban NOx emissions

 

Land Rover

 

Discovery 3.0 TD6

 

2018

 

Diesel

 

A

 

33mg/km

 

Nissan

 

Qashqai 1.2 DiG-T

 

2017

 

Petrol

 

B

 

137mg/km

 

MINI

 

Cooper S 3dr 2.0d

 

2015

 

Diesel

 

C

 

231mg/km

 

Dacia

 

Duster 1.5 DCI

 

2018

 

Diesel

 

D

 

422mg/km

 

Ford

 

Focus 1.5 TDCI

 

2017

 

Diesel

 

D

 

429mg/km

 

Renault

 

Clio 1.5 dCi

 

2017

 

Diesel

 

E

 

651mg/km

 
Partnership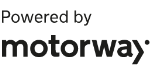 Need to sell your car?
Find your best offer from over 5,000+ dealers. It's that easy.
Dan Carder, director of the Center for Alternative Fuels, Engines and Emissions at West Virginia University, led the team that published some of the earliest evidence of the Volkswagen dieselgate scandal.
He said: "If the AIR Index had been implemented 15 years ago, Dieselgate would likely not have happened.
"Until the recent implementation of the AIR Index, the air quality debate was devoid of objective, independent, and publicly available assessment of vehicles' actual NOx emissions during real driving in urban environments."
In response to the Focus' D rating, a spokesperson for Ford said: "The Ford Focus has always met EU emissions targets – as have all Ford vehicles – and will continue to do so.
"The 2017 vehicle tested complied with regulations at the time, which have since been superseded by the RDE (Real Driving Emissions) standard. The Ford Focus on sale today has more advanced emission controls again compared to the model tested to meet RDE."
A spokesperson for Renault and Dacia told Auto Express that "all Groupe Renault vehicles are, and always have been, type-approved in accordance with the laws and regulations for all the countries in which they are sold.  They all conform to the applicable standards, and Groupe Renault fully supports the evolution of emission level standards."
The spokesperson added that Groupe Renault "continues to be at the forefront of zero-emission electric vehicles since 2011 when it introduced its range of affordable all-electric cars and vans. Groupe Renault once again in 2018, was the best-selling electric vehicle manufacturer in Europe."
What do you think of the new AIR Index emissions tests? Will they influence your car buying decisions? Let us know in the comments...