Could an electric car work for your business?
We meet the businesses who've taken the plunge by buying Teslas to deliver goods – and find out how they've never looked back since
We hear a lot about electric cars being the future of transport, but it's easy to forget there are over four million vans on the UK's roads, delivering vital goods to homes, businesses and institutions up and down the land.
But while the number of electric vans on sale continues to grow, there has been a wider choice of electric cars for some time. Similarly, although early EV vans had limited ranges, often of 100 miles or less, Tesla's Model S could travel up to a claimed 300 miles from launch in 2012.
Now the likes of the Jaguar I-Pace and Audi e-tron have caught up, but for years if you wanted a large EV with a long range, the Tesla was the only real option.
Small wonder, then, that instead of a van, some forward-thinking business owners saw the financial and environmental advantages a Tesla could offer, and took the plunge. Auto Express met the owners of two such businesses to see how an EV works as a delivery vehicle.
Amore Bakery
For seven years, Amore Bakery has been selling personalised cupcakes on a business-to-business basis from its rural Buckinghamshire HQ. And the company's in-house delivery service has been a tremendous success for owner, Paulo Benfeito.
"Cupcakes are quite delicate," he says. "If you use a courier service, they often end up getting damaged on their way to the customer. What sets Amore apart from our competitors is that we deliver all of our goods ourselves."
But Benfeito wondered if there were a way of streamlining the cost of running the delivery side. So, in 2014, he bought a Tesla Model S to join his conventional diesel delivery van. He admits this sounds extravagant, joking: "Often, when we want something, we tell ourselves we need it."
But choosing an electric car rather than a second diesel van saves Benfeito around £300 a month on fuel alone. That's partly because, as with all customers who bought a new Tesla before 2017, the company's Supercharger network is free to use – although much of Benfeito's charging takes place at home overnight.
Benfeito also finds the Tesla a lot more reliable. "When I take my diesel van to be serviced, I worry because I always know there'll be a big bill," he explains. "That doesn't happen with the Tesla. There's less to go wrong."
And while some cite range anxiety as a reason not to buy an EV, Benfeito has racked up more than 220,000 miles in his Model S over the past four years, delivering cupcakes as far afield as Scotland. He averages three or four deliveries a day, and can visit up to 20 customers in a day in London.
"When I drive around London, people see the car and go 'Wow, what is that?' It gets a lot of attention," he tells us. With its distinctive Amore-branded wrap, the Model S cuts a dash, despite a few scratches here and there. "I got that in Rome," Benfeito says as he points to a particularly bad one.
Partnership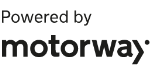 Need to sell your car?
Find your best offer from over 5,000+ dealers. It's that easy.
• Tesla factory tour: access all areas
The Tesla has also proven an effective employee incentive, with Benfeito letting his staff take it home for the occasional weekend. But one highlight that stands out particularly to Benfeito was when he delivered his cupcakes to a launch event for the Model X, where naturally his own Tesla delivery vehicle went down very well.
"I was organising the cupcakes for this event and all the E-mails had an 'X' logo on them," he explains. "When it finally clicked with me that I was going to the launch of the Model X, I was very excited – and they loved my Model S!"
Even though his reasons for buying a Tesla were purely logical, Benfeito is a big fan of the brand. He describes the Model S as his "dream car" and loves the Autopilot.
"This is the best thing about owning a Tesla," he says. "It's so pleasurable to drive with [the Autopilot] on; you really enjoy the trip because you don't have to worry about how far away you are from the car in front or anything like that. It's what I miss the most when I drive any other car."
In fact, Benfeito loves Tesla so much that he's recently taken delivery of a second, newer Model S to increase Amore Bakery's delivery capabilities.
Winterdale Cheesemakers
Running a farm is a highly demanding career in itself, but deciding that your farm is going to be carbon-neutral takes the challenge to another level.
Robin and Carla Betts took that plunge with their Kent-based company, Winterdale Cheesemakers, which they started in 2006 and have made as environmentally friendly as possible.
The husband and wife team generates power for the farm from solar panels, and is currently having a wind turbine installed. Then there's the matter of transport.
Carla tells us she was sceptical when Robin bought a first-generation Nissan Leaf around seven years ago.
"I saw Robin driving this Nissan Leaf up the driveway," she explains. "I didn't realise what was going on until my son excitedly shouted 'We've got an electric car!'"
There was similar scepticism from other motorists; after all, EVs were far less prevalent then than they are now, and Carla says people used to look at the couple as if they were mad when they plugged the car in at motorway services.
The Leaf was replaced by a BMW i3 Range Extender, but even though the Betts still run this, it's been overshadowed by the latest addition to their fleet: a Tesla Model X.
Living busy working and family lives, Robin and Carla wanted something that could cope with both worlds, and the Model X was an obvious choice. As well as being environmentally friendly, it's perfect for family life, thanks to its spacious cabin, while the enormous boot means it's more than adept at filling in for delivery duties. 
Winterdale still delivers some of its cheese via courier, but around six to eight UK deliveries are made each day in the Model X. The Tesla is also used for family transport, and has ferried the Betts to Cornwall and Corsica on holiday, racking up 6,000 miles in just six months.
Just like Benfeito, the Betts got their Tesla finished with an eye-catching wrap – a rural-themed design featuring grass, a wind turbine and a cow.
For the Betts, the best thing about owning a Tesla is the Supercharger network, which they say is widespread, reliable and cost-effective.
"I once had an argument with a van driver who was blocking an EV charging bay," Carla tells us. "We don't have that problem with the Tesla Superchargers," she explains, praising the network of rapid charging points for the fact there are always plenty of bays, rather than just two or three.
Although Teslas can be fitted with all sorts of futuristic options, the Betts didn't go for any extras when they bought their Model X. Instead, they made sure their money went into ensuring they had as much range as possible.
"The salesman showed our kids Ludicrous Mode and they loved it, but we don't have that fitted," says Carla. "Our Model X is a work vehicle first and foremost," adds Robin. "We needed practicality above all else."
So while the idea of using an electric delivery van may have raised eyebrows in the past, the experiences of Paulo, Robin and Carla – and the increasing availability of electric vans on the market – suggest that as well as seeing more and more EVs on the roads, we're soon going to come across lots of EDVs, or electric delivery vehicles.
For more information on buying your first electric car, head over to our sister site DrivingElectric...