Death of the city car: have CO2 regulations killed off an entire market sector?
Strict CO2 emissions have seen the city car market shrink dramatically, but electrification could be the saviour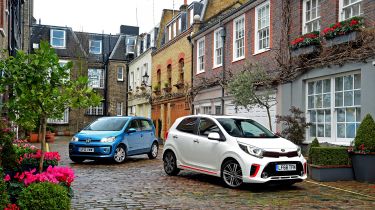 Popular small, affordable city cars such as the Peugeot 108 and SEAT Mii could disappear from showrooms in coming years, according to many of the bosses of Europe's biggest car makers.
Speaking to Auto Express at last month's Frankfurt Motor Show, bosses explained how CO2 regulations will mean a whole generation of popular small cars could die – pushing the entry price of a new car up in the process and making it more difficult for many new drivers to get a foothold into car ownership.
With the EU demanding that every car maker hits a target of 95g/km of CO2 as an average for all the cars it sells from 2020, or risk punitive fines, the work required to reduce emissions from the smallest cars makes many unviable.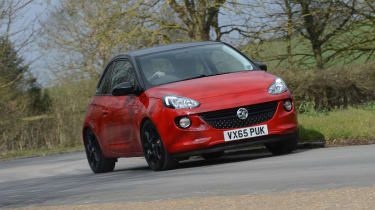 PSA boss Carlos Tavares explained: "If you see the way that the CO2 regulations are set, the smaller the car the more demanding the regulation is," he said. "This means that when you make a small car you will have to meet the CO2 objective and it will be tougher than if you make a big car.
"All the A-segment cars will disappear because there are no profits – it's not sustainable. Putting the price up makes it sustainable, but then the younger generations cannot afford it."
That view was backed up by SEAT CEO Luca de Meo. "It's absurd," he told us. "It's easier to lower emissions on a big sedan from 96 to 85 [g/km of CO2] than on a small car – you'd have to use hybrid, but the price goes up."
He went on: "We have decided to move out of the A-segment, because such combustion engines will be very difficult to make profitable."
Some popular cars will disappear from showrooms, sooner than you might think, as Vauxhall MD Stephen Norman revealed. "We'll have nothing below Corsa post-January," he told us. "Adam and Viva are running out – and the run-out of Viva is one of the easiest things we've done, by the way!"
Sadly, the prices of superminis are unlikely to drop to pick up eager city-car buyers. Norman said: "There's just no room for Corsa to move down [on price] due to the level of profitability that we'd be left with."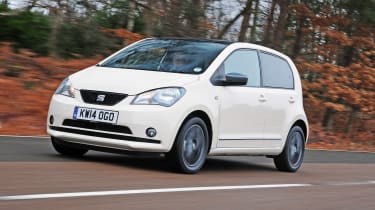 Renault sees some life left in its Twingo, but not for long, as CEO Thierry Bolloré explained: "We continue with Twingo. The A-segment is not the segment that is getting developed the most – that's a fact."
However, while many car makers were predicting the death of the city car, Hyundai was using Frankfurt to launch its latest i10. Its future seems secure, as Hyundai's UK MD Ashley Andrew told us. "The i10 is fundamental to our business. It's one of our main volume pillars and has been incredibly successful," he said.
However, while the current i10 costs from just over £9,200, the new model's entry price is likely to jump up by around £2,000.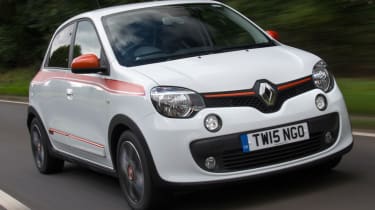 There is some hope for city cars, though, as Luca de Meo revealed. "I think there will be a blackout for a while," he said. "At least until the cost of batteries comes down so that a small electric car with 100km range will be cheaper than a combustion engine. Battery cost is the thing."
Partnership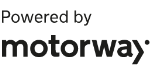 Need to sell your car?
Find your best offer from over 5,000+ dealers. It's that easy.
Skoda CEO Bernhard Maier also hopes there will be a future for cars such as the Skoda Citigo. "We can't be without that segment – it provides an entry into the world of Skoda," he told us.
"We're now offering a purely electric version and we hopefully can decide in due time that we are also prolonging the combustion-engined version of the Citigo."
Do you think the city car segment is facing extinction? Let us know your thoughts in the comments below...