"New Type R (at long last) kicks off 2015 as Honda's big year"
2015 is the year things really kick off for one of Japan's most intriguing brands, says Steve Fowler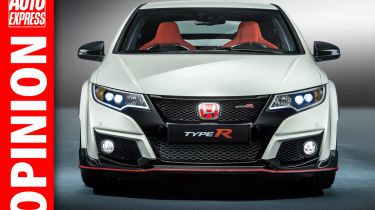 It's got to be three-and-a-half years or more that we've been teased by Honda with the prospect of a new Civic Type R. Three-and-a-half years during which time Honda's model line-up has been looking increasingly tired and dull. Sadly, teasing doesn't sell cars, real metal does, as Honda's declining sales figures during a bouyant 2014 prove – most car makers were up.
• Honda Civic Type R races into 2015 Geneva Motor Show
But someone, somewhere at Honda HQ has had a big red circle around 2015 for some time, because this is the year it really kicks off for what remains one of Japan's most intriguing brands.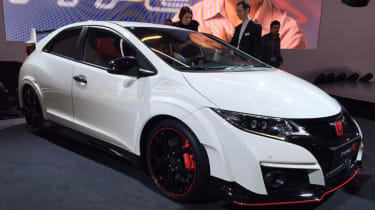 Honda's engineering focus is apparent the more you learn about the new Type R – a car so advanced it shares little more than a look with the hatch on which it's based. It's a good job somebody thought to produce a Civic Sport to bridge an otherwise chasmic gap in the Civic line-up.
If you've been waiting a long time for the Civic Type R, what about the wait for the new NSX? This has been an open goal for Honda for years when the company hasn't even been on the pitch. But again, 2015 is the year it arrives with another incredible technology story to tell.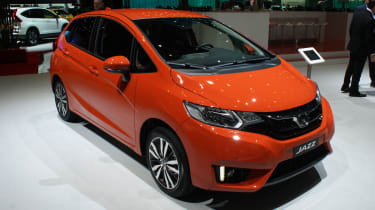 In spite of us reminding you how reliable the Honda Jazz is, it's so old it could have its own lifetime achievement award. The new model – unveiled at this week's Geneva Motor Show – is another 2015 arrival for Honda.
As is the HR-V – one of this year's most exciting new small SUVs. Better late than never. The same could be said of Honda's return to Formula One. Testing hasn't gone well, but for the sake of the Type R, NSX, HR-V and Jazz – cars for car fans – let's hope Fernando Alonso and Jenson Button can make 2015 a year to remember for Honda.
Do you think 2015 could be Honda's year? Let us know what you think in the comments below...