Mouth-watering line-up of classic cars at 2015 Villa Erba auction
RM Sotheby's Villa Erba car auction was dominated by Ferraris both old and new, with a new record set for one particular model
On the 23rd May 2015, Villa Erba on the shores of Lake Como, Italy hosted an exclusive sale of some of the finest classic cars in the world.
• Most expensive cars ever sold at auction
At the auction, taking place in conjunction with the Concorso d'Eleganza car show at nearby Villa d'Este on the same weekend, RM Sotheby's aimed to reproduce the success of previous Villa Erba auctions and set a few records into the bargain.
At the sale, 40 stunning classic cars were up for grabs, with highly sought-after European sports and racing cars being the focus of this year's event. 
The line-up for the 2015 sale was truly outstanding and includes pristine examples of highly collectable models like the Lamborghini Miura and Mercedes 300 SL Roadster. There were also a number of newer Ferraris including a 458 Speciale A and an F50 but the highlight was expected to be a model from further back in the Italian manufacturer's illustrious history - a 1961 Ferrari 250 GT SWB California Spider.
An example of the Ferrari 250 GT SWB California Spider sold at the Gooding & Company auction at Pebble Beach in 2012 for £6.7million. The model up for grabs at Villa Erba, however, had a guide price of €11-13million (£7.9-9.3million). If that kind of sale price was achieved the car could have crept into the top ten most expensive cars ever sold at auction. The stunning Ferrari failed to sell at this year's auction, though. 
Ferrari didn't fail to impress, though. A full house of Ferrari models attracted plenty of bidding from wealthy clientele, with a number of models from the brand's illustrious history attracting plenty of bids. 
Click through the gallery to see some of the best cars to go under the hammer at the 2015 RM Sotheby's Villa Erba auction, and scroll down to read more...
Here's what's was up for grabs...
1961 Ferrari 250 GT SWB California Spider by Scaglietti
Arguably one of the most stunning cars ever to come out of Maranello, this Ferrari 250 GT California Spider was expected to headline the show at this year's Villa Erba auction.
Expected to fetch in excess of €13million, this model of Ferrari has form for achieving sale prices of incomprehensible amounts of money. One of only 16 open-headlight SWB California Spiders ever produced, this particular example was fully restored by Ferrari Classiche and displayed at Ferrari's official museum. It has won numerous awards and also made an appearance at the 2013 Concorso d'Eleganza at Villa d'Este. 
Changing hands several times in its history, the car resided in Italy, Switzerland , the UK and Germany, before returning to Italy to be fully restored in Maranello by Ferrari Classiche. It's the most celebrated convertible Ferrari ever made, but it failed to sell at this year's auction.
1974 Lancia Stratos HF Stradale by Bertone
This Lancia Stratos HF Stradale is a rare example of the production version of a three-time rally sensation, finished in the original pistachio green. It's a largely unrestored version with relatively low mileage.
When it was launched, the Stratos looked like nothing else on the road due to it being purpose-built as a World Rally Championship competitor. Powered by a 192 horsepower Ferrari V6 engine, the Stratos had huge success in the WRC, winning the Championship in 1974, 1975 and 1976. With its iconic wedge-shaped design, this Stratos' reserve price was between €350,000-€450,000. It went under the hammer for €431,200. 
1952 Ferrari 212 Export Barchetta by Touring
A spectacular example of an early racing Ferrari, this Ferrari 21 Export Barchetta is the last Touring-bodied example of its kind. Having competed in the Targa Florio in 1952 and 1953, the car is still eligible to enter into many classic events today, including the Mille Miglia and Le Mans Classic. 
Partnership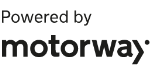 Need to sell your car?
Find your best offer from over 5,000+ dealers. It's that easy.
Its first owner entered the car into various events in its native Italy and enjoyed great success for a private owner. Following this, and a minor accident, the car was sold and moved to Geneva where it continued to be raced until 1956. 
Thereafter, the car changed hands several times and moved between Beverly Hills, Florida, Madrid and London competing in several concourse events including Pebble Beach, before going back to Southern California where it remains now. This example was expected to fetch in the region of €7million, and became the star of this year's sale, selling for €6,720,000 - smashing the previous record for this model by a good few million.
1949 Alfa Romeo 6C 2500 SS Villa d'Este Coupe by Touring
Boasting a glorious concourse and rally history, this Alfa Romeo 6C Super Sport Villa d'Este Coupe is one of just 36 models ever built. It's thought of as the last hand-made Alfa Romeo of its kind and started life as a show car, before being offered for sale in New York in the late 1950s. 
Making several appearances at concourse events around the world, this Alfa has an illustrious history spanning more than 60 years. It was displayed at its namesake event – the Villa d'Este Concorso d'Eleganza on Lake Como and in UK-based Concours of Elegance. It sold for €784,000.
1958 Mercedes-Benz 300 SL Roadster
The Mercedes 300 SL is a regular auction-goer, both in iconic Gullwing form and in Roadster guise just like the one for sale at Villa Erba. Built off the back of the runaway success of the coupe model, the Roadster made its public debut at the Geneva Motor Show in 1957, packing a 137mph top speed from its 3.0-litre six-cylinder engine. The car became incredibly popular amongst the rich and famous at the time as a way of showing their wealth and making a statement. 
The example offered for sale is a US-spec model, residing in the USA from when it was built to the mid-1980s when it moved to the UK. It comes with a factory-fitted hardtop and remains in good condition. Its reserve price was €850,000-€1million.
1971 Lamborghini Miura P400 S
Many regard the Lamborghini Miura as the first supercar, combining fantastic performance and gorgeous design together in one desirable and expensive package. 
The Miura offered for auction is a late evolution of the P400 S, complete with ventilated disc brakes and a reinforced chassis. The P400 S had a number of luxuries over the P400 including electric windows, air conditioning and extra chrome trim here and there but, more importantly, its 4.0-litre V12 had a total 370bhp.
This particular example is finished in yellow and has less than 30,000km on the clock. This car went under the hammer for €1,019,200. 
1955 Austin Healey 100S
Created to boost Austin's sporting image around the world, the Healey 100S was developed throughout 1953 and 1954 and came with many improvements to make it more competitive in racing over the standard "Healey Hundred". 
One of only 39 surviving examples of just 50 built, this car is a highly original example having competed countless times across the USA and remains eligible for events such as the Mille Miglia Storica, Le Mans classic and Goodwood Revival. It was expected to fetch between €900,000 and €1.1million.  
1973 Porsche 911 Carrera RS 2.7 Sport Lightweight
Amongst the numerous Italian lots at the Villa Erba auction is this Porsche 911 Carrera RS Sport Lightweight. Boasting a 210 horsepower six-cylinder engine, this model comes in distinctive Light Ivory with red Carrera graphics and iconic Fuchs wheels. 
This particular example has undergone a €225,000 restoration and comes with just 67,000km on the clock.  Because of this, the car was expected to fetch in excess of €1,000,000. It did, going under the hammer for €1,008,000. 
1963 Ferrari 250 GT/L Berlinetta 'Lusso' by Scaglietti
The final 250 series Ferrari, the GT/L Berlinetta is thought to be one of the best-proportioned models in the exquisite 250 range. Only 350 examples of this Ferrari were produced between 1963 and 1964, with this particular example, finished in Pino Verde paint, being displayed at the Frankfurt Motor Show in August 1963.
It was the last car to be fitted with the Colombo-designed 3.0-litre V12 engine, putting out 240bhp and capable of reaching a 150mph top speed. The reserve price for this car sat between €1.8million and €2.2million, and went for €2,016,000.
1962 Rolls-Royce Silver Cloud II Drophead Coupe Adaptation by H.J. Mulliner
An exclusive classic car auction wouldn't be complete without a Rolls-Royce with an incredibly lengthy name. This American-spec example is one of the last Mulliner Drophead Coupes to sit on the Silver Cloud II chassis, and is thought of by connoisseurs as one of the most elegant post-war coachbuilt convertible adaptations.
This particular example made its way to New York in style, aboard HMS Queen Elizabeth in 1962 and has been recently refreshed by Rolls-Royce specialists. It was up for grabs with a reserve price of €350,000-€420,000.
1959 Bentley S1 Continental Flying Spur Sports Saloon by H.J. Mulliner
Another stunning British lot gracing the shores of Lake Como is this Bentley S1 Continental Flying Spur Sports Saloon. Coachwork by H.J. Mulliner sets this elegant Bentley apart, as does its highly desirable and rare alloy body. This particular example is just one of three left-hand-drive models to leave the factory in "Four Light" spec – meaning there are four side windows.
This car comes with the original 178bhp, six-cylinder engine, gearbox, along with comprehensive documentation, including a handwritten request from the original owner for "anti-hobo door locks". Well you wouldn't want just anyone being able to get into your Bentley, would you?
1967 BMW-Glas 3000 V8 Fastback by Frua 
On first glance, you wouldn't necessarily think this is a BMW. That's because the BMW-Glas 3000 V8 is one-of-a-kind. Fitted with custom bodywork by coachbuilder Frua, the car's fastback body was unlike anything else made by BMW or Glas at the time, and it was the only 3000 V8 to get the Frua treatment.
Proving hugely popular with the public, it was displayed at several motor shows, from Paris to Frankfurt in the late sixties before being sold to a private buyer. No version of the car ever went into production because BMW turned its attention to the 3.0 CS, so this car became a complete one-off. It was expected to go under the hammer for around €400,000.
1953 Fiat 8V Cabriolet by Vignale
Ordinarily, Fiat is associated with little city cars and superminis ideal for darting around cobble-stoned streets of Europe, but throughout its long history, the Italian carmaker has churned out some truly stunning larger models. One of which is this 8V Cabriolet, with bodywork by renowned coachbuilder Vignale. 
Just 114 examples of this model were built in two years from 1953, and the design was the star of the 1952 Geneva Motor Show where it was described as having "the breezy nonchalance that only a convertible top can offer".
This particular example of the elegant Fiat was discovered in the Utah desert in the early 1990s and was restored to its current condition by a 'well-known enthusiast'. It's got a 115bhp V8 engine (sourced from another chassis) sold for €1,120,000.
1959 Riva Florida "Nounours"
It's quite clearly not a car, but an auction on the shores of one of the most stunning lakes in the world wouldn't be complete without one of the most effortlessly-cool and chic boats ever to grace the waters up for grabs.
Bringing a bit of nautical glamour to this gallery is the Riva Florida – the most successful of the mahogany Riva 'runabout' boats. This particular example was owned by none other than French film star Brigitte Bardot and kept at her home in St Tropez. The boat was regular sight on in the Med and is still considered one of the rare remaining icons of the St Tropez jet-set glory days of the 1960s. It sold for €146,250. 
A second Riva boat is up for grabs at the auction, too. The Aquarama special is larger and more expensive than Bardot's example, having been owned by the Emir of Qatar and kept at his castle on Lake Geneva for many years. It's in full working order and commanding a reserve price of €350,000-€550,000.
Bugatti Type 35 Sculpture
The final 'car' to feature in this gallery is a 1:1 scale sculpture of the iconic Bugatti Type 35 racing car. It's cast in bronze and would be ideally suited to a Bugatti enthusiast looking to bolster their automotive artwork collection, should you be in the position to do such a thing. It had a reserve price of €50,000-€60,000. 
Click through the gallery to see more pictures of some of the stunning lots on offer...