Compact family car: Vauxhall Astra
A practical choice, you can pick up a Vauxhall Astra for £3,000 without too much trouble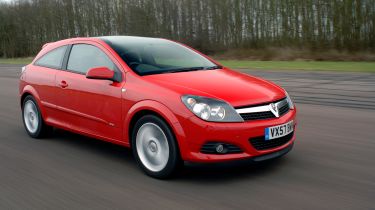 What £3,000 buys: Vauxhall Astra 1.6 Design
(80,000 miles, 57-plate)
Engine: 1.6-litre 4cyl, 105bhp
0-62mph/top speed: 11.9 secs/115mph
Economy/CO2/tax: 42mpg/161g/km/£185
Almost every brand offers a compact family car, as it's the most popular class in Europe. Monthly PCP repayments can be anywhere between £200 and £300; take the middle point of £250, and you'll be paying £3,000 a year. This brings a 2007 Vauxhall Astra 1.6 within your used budget.
Hefty depreciation makes Vauxhalls bargain second-hand buys, and that's the case here. The Mk5 Astra drives well and is solidly built, while it offers decent reliability and practicality. It's not quite class-leading, but perfectly acceptable - and for £3,000, this is a sound choice.
Also consider:
2008 Toyota Auris: It's not the most exciting car on the market, but the Auris' unfailing reliability makes it a very attractive proposition to anyone on a budget.
2007 Ford Focus: The Focus is a great car, and keen pricing on the used market only makes it even more compelling.
Best used PCP alternatives: