Ex-police cars: should you buy one?
If you're prepared for a few compromises, you can save thousands on a well-maintained ex-police car
The traffic division used to be one of the 'blue chip' branches of British policing, with little expense spared when it came to training, vehicle procurement or maintenance.
That used to make buying an ex-police vehicle a genuinely attractive proposition for private drivers looking for bargains at auction. Ex-police cars were serviced religiously by teams of in-house mechanics to schedules often more stringent than the manufacturers demanded, and that meant you could expect an ex-police car to shrug off high mileages. So if you didn't mind your Rover SD1 or Ford Granada in flat white, and with a couple of holes in the dash and roof where the two-way radio and blue lights were attached, you could pick up a bargain-basement executive motor with as much life in it as a car with half its miles.
Decades of speed cameras, budget cuts and austerity have taken the shine off this once proud branch of policing, and nowadays police cars are often serviced by local dealers and independent garages, but police forces still buy and sell vehicles in large numbers creating an interesting opportunity for bargain hunters.
Whether ex-police cars can be expected to have been quite as well looked after today as they once were is a moot point, and indeed some police forces buy used cars for their unmarked operations. On the plus side, there's more variety available than in 'the good old days', and you can still expect many cars to have been painstakingly serviced to manufacturer specs and often beyond.
Traffic patrol and incident response cars alike are heavily liveried using vinyl checked 'Battenburg' graphics, so they are typically blue, silver or white underneath. The traffic patrol cars are generally a bit swankier and more powerful, and if you're on the hunt for an ex-traffic car you're likely to come across BMW 3 and 5 Series models, as well as the BMW X5 and Land Rover Discovery. A wider range of ex incident response vehicles is likely to include more mundane hatchbacks and estate cars including Ford Focus and Mondeo, Vauxhall Astra and Insignia, or Peugeot 308.
There are also forces running high-performance unmarked pursuit cars, which means you could also get the chance to bid for hot bargains like the Skoda Octavia VRS, Volkswagen Golf R – amongst others.
If we've whetted your appetite for an ex-police bargain, what should you be looking for and where? Read on to find out more about auction and specialist dealers who will happily set you on the right path.
Buying an ex-police car at auction
West Oxford Motor Auctions (WOMA) is the UK's biggest supplier of ex-police cars; it holds two auctions of them each month. There are sales run by other companies such as British Car Auctions (BCA) as well, but beware of simply googling 'police car auctions' as many of the auctions you'll find described this way are actually selling-off cars seized by the police or finance companies.
WOMA's Ken Hagar says: "People assume police cars come only in white and have a really hard life, but most of these cars are driven by trained professional drivers with lots of mechanical sympathy, so even after a high mileage many of them are in a better condition than a low-mileage alternative that's been neglected."
According to Hagar, as a wide range of manufacturers now offer their vehicles to UK forces, there's a ready supply of the mainstream models mentioned above. Most will be diesels and ex-motorway cars could have manual or auto gearboxes; it's not skewed either way.
Partnership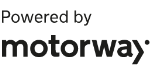 Need to sell your car?
Find your best offer from over 5,000+ dealers. It's that easy.
Although many of these vehicles will have been carefully maintained, you should still expect some compromises. Says Hagar: "It's not unusual for a car's original music system to be taken out so the police communications kit can be fitted. When this is removed at disposal time, a space will be left in the dash. 
"Holes in the roof are common, too. When light bars are removed, a blob of silicone will be put in to prevent leaks. Budget around £250 for a more effective, invisible repair."
The mileage at which a police car is sold on can vary widely. According to Hagar most patrol cars come to market with 70,000-120,000 miles – usually small family hatches such as Astras, Ford Focuses and Hyundai i30s. Motorway patrol vehicles are usually sold on when they've covered between 90,000 and 140,000 miles; typical cars here include Volvo V70s, plus BMW 5 Series and X5s.
Buying from a specialist ex-police car dealer
As well as chancing your arm at a police vehicle auction, you can purchase ex-police cars from a specialist dealer. The advantage of pursuing the dealer route is they're likely to have addressed some of the issues you'll find at auction – filling in holes, and refitting audio equipment for example.
Gareth Brooks runs expolicecar.co.uk, which buys vehicles at specialist auctions, refurbishes them and sells them on. "We don't include a warranty in the price, although buyers can pay extra for one," says Brooks. "Our cars have also covered more miles than those you'll find on other forecourts and they're less likely to be pristine; driver's seat wear isn't unusual. But we do slot in a radio, MoT them, replace any missing trim and if necessary we'll refurbish the alloys. 
"Most importantly, these cars will be on the button mechanically and the bodywork will be very tidy, so if you're looking for honest and cheap transport, an ex-police car can provide excellent value for money."
Another specialist dealer is the Ex-Police Car Centre in Brierley Hill, W Mids. The company's Nicola Finney tells us: "The amount you save varies significantly; it comes down to what we pay for the car. We don't look at trade guides – we simply buy the car, refurbish it, then sell it on."
According to Finney, many customers buy ex-police cars for peace of mind. "Most cars have had one owner and come with a full history," she says. "There are no concerns on finance, yet you still make big savings."
Driving an ex-police car and staying legal
Once you've got the keys to your ex-police car, you need to jump through a few legal hoops. You have to change its status from a police car on the V5C, but this is simple and free, and takes minutes at any Post Office. Geoff Taylor chairs enthusiasts' group Police Car UK (policecaruk.com). He says: "Most of our members buy ex-police cars as a piece of history. But keep the original livery and there's a minefield of legislation.
"It's different if you're running a classic police car as the livery is usually no longer in use and the vehicle isn't in service. But you'll still have to abide by National Police Chiefs Council [formerly ACPO] guidelines. This includes not having any reflective decals on the car and not displaying any blue lights."
"How I copped a bargain"
Roger Hotchkiss from Telford, Shrops, bought his third ex-police car - a 137,000-mile Volvo V70 that follows in the footsteps of two Ford Focuses - from the Ex-Police Car Centre in Brierley Hill, W Mids.
"I bought the Volvo to tow my caravan as the Focus wasn't up to it," says Roger. "So far I'm very impressed with the V70, even though it isn't pristine. The interior has been cut about a bit. Still, the bodywork and paint are in very good condition, and I paid over £2,000 less than you'd expect to pay from a regular trader – although for that you'd get a car that's cosmetically better.
 "What matters is that these cars are maintained regardless of cost and they come with a full history to prove it. The file supplied with mine shows the car has needed nothing more than routine servicing; it's been completely reliable despite the mileage. 
"These cars are also only driven by highly skilled professionals, which is why I'd take one of these over a car that's done 30,000 miles around town with a normal driver."
Have you ever owned an ex-police car? Give us your verdict in the comments section below...