Future PSA models to get built-in HD camera as standard
Garmin tie-up announced at CES 2017 with intelligent driving video recorder tech to be installed as standard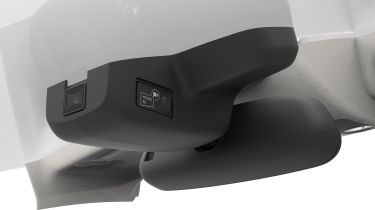 Future PSA models will get the latest in-built dash cam tech thanks to a new tie-up with Garmin.
The 2017 Citroen C3 already features ConnectedCAM tech as standard, but the Garmin Intelligent Driving Video Recorder (IDVR) will be fitted on future models from the brand, too, including Chinese market Dongfeng vehicles.
The Garmin IDVR is fitted directly behind the rear view mirror to film footage as well as incorporating advanced driver systems like forward collision and lane departure warning.
It was was first introduced on the all-new Peugeot 3008 and has now been announced for the China-only Dongfeng-Citroen C4L.
The latest ConnectedCAM system on the C3 records what drivers see with footage stored on an internal memory which can then be uploaded via an app and shared on social media, or used in the event of an accident.
• Ultimate guide to autonomous cars
"IDVR is the first product in which Garmin has started a strategic cooperation with DPCA," said Kip Dondlinger, Garmin automotive OEM manager of product and user experience. "What's more, this opportunity has allowed us to establish an essential relationship with DPCA to enhance driver awareness for customers."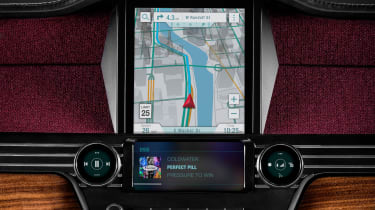 The announcement was made ahead of CES 2017 in Las Vegas where Garmin also unveiled phase two of its Lenexa infotainment system that aims to reduce driver distraction.
The system uses two tactile buttons on the dash that can be bumped in four directions, rotated and pressed for frequently used tasks while driving.
Tests claim it's outperformed head units running Apple CarPlay and Android Auto for usability and driver distraction as there's no need to navigate through potentially complicated touchscreen menus.
The Lenexa system - first revealed in 2016 - relies on muscle memory development to minimise a driver's need to look away from the road to use the system.
What do you think of Garmin's new tech? Let us know below...