How to save money on your car insurance
We ask industry experts how to get the best deal on your car insurance
Other than opting for a less powerful, cheaper car and using a price-comparison site, the perception is that there's little one can do to reduce insurance bills. But we've been in touch with two experts to find out if there are any insider tips that could help you get the best deal on your car insurance.
Thatcham Research works with insurers to calculate which of the 50 insurance groups a car sits in. Thatcham's chief technical officer, Richard Billyeald, says that while where you live, who you are and what you do all have a significant impact on insurance, other factors more easily in your control should also be considered.
Keep an eye on trim levels and options
Billyeald explains that the cost of 23 different parts that are "commonly damaged in the most frequent accident types" contribute to a car's insurance group rating. The list includes "items such as rear bumpers, headlamps and exterior panels". Given that headlights are included in that list, it stands to reason that choosing more expensive LED lamps might not be the best option for drivers whose premiums are already on the high side.
Higher trim levels add to the cost of a car, so have a direct bearing on any potential 'total loss' payout an insurer will make. Take a look at the effect trim levels have on your insurance quotes before you head to the dealership.
Read NCAP crash-test results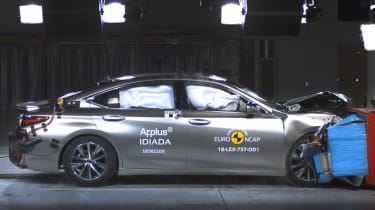 Insurers take crash performance into consideration when setting premiums, so read a few NCAP reports to get the inside view on how any potential purchase performs in a collision. Insurers may look at how much whiplash protection a car offers, for example, because whiplash claims currently run to more than £1billion each year.
Choose a car with autonomous emergency braking
Having autonomous emergency braking (AEB) fitted as standard will see a car drop down five insurance groups on average, says Thatcham's Billyeald. AEB could possibly, therefore, reduce the cost of cover – although this needs to be balanced against potentially more expensive repair bills due to damaged sensors.
Put your other half on your policy
John Blevins – who is a pricing expert with analytics specialist Consumer Intelligence, which benchmarks the insurance market – advises that drivers should consider putting their spouse or partner on the same policy as them, even if they might not otherwise have done so.
"The pair will be sharing the driving," Blevins explains. "And statistically, couples who share both a car and the driving are less likely to be involved in an accident." Beware, though; Blevins cautions against this particular tactic if your partner has existing motoring convictions or is a significantly younger driver.
Use multiple price-comparison sites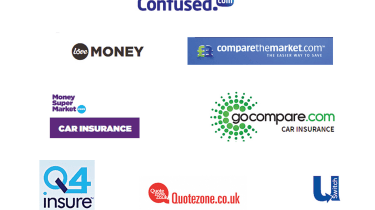 "If using a price-comparison website," Blevins says, "use more than one, because differences in premiums can be seen across these platforms."
Consider a black-box policy
This tech could offer significant savings for younger drivers, Blevins explains. "Our data shows that roughly 60 per cent of the top-five prices returned for the under-25 age group came from a telematics policy."
What are your top tips for saving on car insurance? Tell us in the comments section below...