Language skills No.1 worry for Brits driving abroad
Struggling to understand a foreign language is the biggest concern for Brits driving cars in foreign countries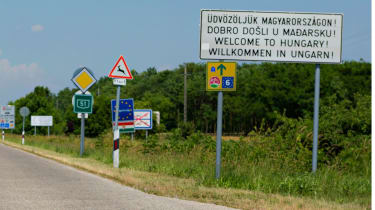 Not understanding a foreign language is the biggest worry for Brits driving abroad, according to a survey by RAC European Breakdown.
Just under six million UK drivers are expected to take their own cars to Europe for summer holidays and 56 per cent are revealed to have reservations about it and feel nervous behind the wheel.
Nearly half listed not being able to converse in the local language should they break down as their top concern while women were more apprehensive about taking the wheel in a foreign country.
• Holiday car hire: scams, tips and how to get a great deal
Aside from being unable to communicate, a further 42 per cent of drivers cited breaking down or being stranded as real worries followed by a quarter feeling uneasy about the behaviour of local drivers.
Similarly, one in five motorists said not understanding foreign road signs was highest on their list of concerns on the continent - many based this on previous experience.
14% admit do driving on the wrong side of the road
The research also found of those who have already driven on European roads, 14 per cent admitted to driving on the wrong side with seven per cent saying it was for up to half a mile before they realised.
A handful of drivers also owned up to going the wrong way round a roundabout and a similar number said they had been stopped for committing a motoring offence while abroad.
RAC European Breakdown operations manager David Huggon said: "Driving abroad can be a daunting experience for some.
"Ultimately, planning is key, and our advice is to make sure you have everything you need before you set off so that nothing comes between you and the open roads.
"There are a number of ways to prepare for your journey so that you are able to navigate your way around language barriers, and enjoy all that driving on the continent has to offer.
"A translation book could not only come in handy in shops and cafes, but may be useful if you happen to break down or be involved in an accident."
What are your biggest worries when driving abroad? Let us know in the comments section below...
Driving abroad: everything you need to know