"VW's desire for rehabilitation shouldn't overshadow its cars"
It seems odd for Volkswagen to focus on an improbable autonomous future when its line-up of Geneva stars is so promising, says Graham Hope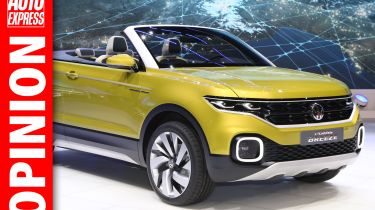 There are always a lot of words spoken at a motor show, and at Geneva last week two of the phrases I heard repeatedly were "autonomous driving" and "mobility solutions".
At a preview event that I attended on the eve of the show, VW Group execs spoke at length about an acceleration towards a self-driving future where bland-looking pods whisk us about from A to B.
The benefits were endless; the disabled will be mobilised, there will be fewer car parks (and so more green space) and more than a million lives could be saved each year due to the reduction in accidents caused by human error. Sounds great, doesn't it?
• "Eye-watering R&D spending can really pay off"
And that, to me, is the problem. It sounds Utopian, particularly from a company desperate to reshape its image following the Dieselgate debacle. While contrition is admirable, it all sounded a little improbable, and seemed unworthy of so much focus when there was so little detail. If you were being unkind, you might even suggest it was a little cynical from a firm seeking public redemption.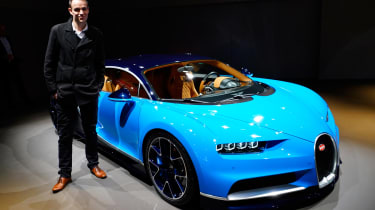 When you factor in current public desire for fully autonomous vehicles – "zero appetite at present" according to an exec from a rival company – it seemed a particularly odd area to lavish attention on.
The Group's cars at Geneva were introduced as an afterthought, which was puzzling really as the diversity and sheer quality of what it had to display at the show itself was quite extraordinary.
• "New car tech is only good if you can actually use it"
There was the genuinely funky VW T-Cross Breeze, concept, a surefire sales hit in the Audi Q2,fascinating SUVs from SEAT and Skoda, more thrilling Porsche sports cars and the outrageous Bugatti Chiron hypercar. It was a stunningly impressive portfolio.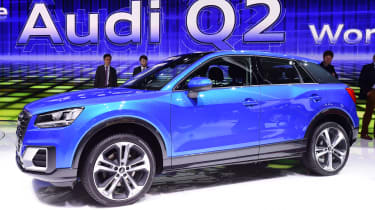 Despite its travails, the VW empire is still setting benchmarks other manufacturers would love to match and I think the men who run it would do well to remember that, rather than focus on a future that, to the average buyer, looks very distant indeed.
What do you think of Volkswagen's future? Let us know below!