Best motoring features of 2016
It has been another busy year at Auto Express, and we've picked out our favourite features from 2016
We travelled across the globe during 2016 in search of the biggest stories, and the result was another year of producing action-packed and informative features. There were so many stories to tell, but we've selected our favourite features from 2016 below.
From spending a week with a hydrogen car to see if it really can be the fuel of the future to racing a Jeep against a plane and from getting some tips from Formula One legend Nigel Mansell to visiting Hyundai's mega car plant in South Korea, it has certainly been a year to remember. 
Below is are our favourite motoring features of the year, so scroll down to see where we went in 2016.
A week with a hydrogen car
While electric cars are all the rage, it's easy to forget manufacturers are also developing hydrogen vehicles. To find out what the future holds, Auto Express spent a week with a Hyundai ix35 FCEV.
As an everyday car it makes perfect sense – it's easy to drive, there are no emissions, and as the tech develops you can expect prices to go down.
Downsides? The lack of a refuelling network gave us a real dose of anxiety as we nervously watched the quoted 400-mile range draw closer to zero. 
The mega car plant
To see just how serious Hyundai is about its future, Auto Express hopped over to South Korea to marvel at its Ulsan plant. The busy complex of factories (including Hyundai's own port) covers an area of 15 million square metres – the equivalent of 700 football pitches – and churns out an incredible 1.53 million cars a year. That's one every 10 seconds.
No other car plant in the world builds models at this pace – and in order to do so, Hyundai employs 34,000 people across the five factories that produce 14 different models. In the world of automotive manufacturing, size matters.
A lesson from Nige
Can tuition from a former world champion really make you a better driver? To find out, reviews editor Richard Ingram spent a day with IAM RoadSmart president – and ex-Formula One and CART IndyCar world champion – Nigel Mansell.
But instead of teaching us how to carry a handful of opposite lock around a corner, Mansell focused on improving our day-to-day driving.
True to his roots, though, our Nige concluded with an audacious J-turn.
Jeep's landmark birthday
Jeep turned 75 this year, and to see just how far the American 4x4 specialist has come, we sent our editor-at-large, James Batchelor, to Moab in Utah to sample some of the maker's legendary vehicles.
James was treated to a drive in the original Willys MB Jeep, the vehicle that helped the Allies win World War II. He also learned some off-road tips in a Wrangler and a Renegade.
Driverless car latest
The biggest change in motoring in decades could be just around the corner, with manufacturers investing millions into driverless car projects. In August we produced a guide examining what the future might hold from now until 2025, including how insurance might be affected and what action the Government is taking.
Partnership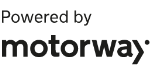 Need to sell your car?
Find your best offer from over 5,000+ dealers. It's that easy.
The Modern Transport Bill will ensure legislation keeps pace with innovation, while live trials have begun. Who will be first to market? We listed manufacturers from A to Z, detailing their plans for the future.
SUV takes on a plane
Not content with wheels, we took to the air in 2016 as our man James Batchelor battled a stunt plane around a race track in Lincolnshire. Except he wasn't behind the wheel of a Lotus or McLaren racer, but rather a two-and-a-half-tonne SUV: the V8 Jeep Grand Cherokee SRT.
His challenger? A 110bhp stunt plane flown by specialist aerobatic pilot Peter Wells. The shoot-out took place at Blyton Park race circuit in Lincs, where the 461bhp 6.4-litre SUV finished a whisker ahead of its aerial rival. 
We visit SEMA tuning show
The wacky world of the US modification scene was revealed by reporter Lawrence Allan when he hit the 2016 SEMA show. With jacked-up trucks, slammed saloons and supercharged camper vans, the Las Vegas-based show really did have it all.
SEMA is in its 50th year now and shows no sign of slowing down, with the global modification market going from strength to strength and worth $39.2billion.
What was your favourite feature of 2016? Let us know in the comments section below...
Auto Express Review of the Year 2016
• Car news highlights of 2016 • Best cars we drove in 2016 • Head-to-head: Best car group tests of 2016 • Best car videos of 2016 • Best motoring features of 2016 • Best bits of 2016 - by the Auto Express team • Ultimate car quiz 2016