Best car videos of 2016
We look back at our 12 most popular car videos of 2016. Which is your favourite?
That's a wrap! 2016 has all but left us behind, so we're flicking through the past 12 months in a daze to wondering just where exactly the time went. 2016 has been quite a crazy year, but it's also been a pretty good one for new cars and for how we at Auto Express cover them. Our best news stories and best reviews of the year can be found elsewhere, but we're focusing on 2016's best car videos here.
To help jog your memory for what an excellent year 2016 was in terms of automotive video, we've done some digging. We put our best performing videos for the year all in one place for each month of 2016.
So, scroll down the page to find our best videos of the year, including when we thrashed the Ford Focus RS against its rivals, wafted about in the new Rolls-Royce Dawn, and tested the eagerly awaited new Honda NSX against the Porsche 911 Turbo and Audi R8 V10 Plus. Track battles, reviews and group tests are all in one place to keep you entertained.
For more of our great video content don't forget to subscribe to our YouTube channel where we'll get posting more of the same throughout 2016.
January
Porsche 911 GT3 vs Nissan GT-R
Our man Steve Sutcliffe throws a Porsche 911 GT3 and a Nissan GT-R around in a fight for supercar supremacy. Which is quickest around a track?
February
Ford Focus RS vs Audi RS3 vs VW Golf R
Ford's new Focus RS has arrived and is ready to ask big questions of all its hot hatch rivals, including the Audi RS3 and VW Golf R. Road test editor James Disdale thinks it's time to settle the argument with one of the most anticipated car group tests of 2016!
Read our in-depth group test here.
March
Rolls-Royce Dawn review
The new Rolls-Royce Dawn is exceptionally crafted, beautiful to drive and stunning to look at. The engine is a gem and it's even quite practical – with room for four adults. The fact remains that very few people will ever be in a position to justify a £265,000 drop-top Rolls-Royce, but for those who can, the Dawn is quite simply in a class of its own.
Reviews Editor, Richard Ingram, gets behind the wheel of the 'epicly quiet' Dawn convertible.
Read our full Rolls-Royce Dawn review here.
April
Maserati Levante review
Whatever you think about the way it looks and what it means for the famous Italian brand, the Maserati Levante exists and we all have to deal with it. The key question is whether or not Maserati's first SUV is any good and that's what James Batchelor aims to find out...
Read our in-depth Maserati Levante review here.
May
BMW M2 vs Focus RS track battle
The Ford Focus RS undercuts the BMW M2 by £16,000 but can it outclass the mighty M car on track? There's only one way to find out and that's to have an epic track battle between two of the best compact performance cars on the market today. But which one is fastest? Watch Road Test ed James Disdale find out…
June
New Nissan GT-R review
For all its flaws you can't help but admire the GT-R. If outright performance and pure speed is what you're after then you can't do much better than this. Nothing gives you as much bang for your buck. However, the repertoire of the everyday supercar has expanded beyond sheer performance and a dose of practicality. The McLaren 570GT, Audi R8 and venerable Porsche 911 Turbo prove sacrifices in terms of comfort and quality needn't be made, in pursuit of speed and handling.
Partnership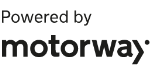 Need to sell your car?
Find your best offer from over 5,000+ dealers. It's that easy.
News editor, Jonathan Burn, takes the wheel of the new Nissan GT-R, which has seen the biggest changes made in its nine-year lifespan for the 2017 model year.
July
BMW M2 vs Porsche Macan
BMW's M2 is one of our current performance car heroes so why put it up against the Porsche Macan Turbo, a two-tonne SUV? You might be surprised by the results...
August
BMW M2 vs BMW 1M Coupe vs BMW M4 Competition Pack
The new BMW M2 goes head-to-head with its spiritual predecessor, the 1M Coupe, and the much more expensive and more powerful M4. Which is faster on track? Steve Sutcliffe finds out...
September
New Porsche Panamera review
Always the most sporting of premium sports saloons, the all-new Porsche Panamera builds on its traditional core appeal but adds greater comfort, luxury and equipment into the offering. The Panamera is quantifiably better in almost every way – that it looks so much sharper only adds to its appeal.
October
Honda NSX vs Porsche 911 Turbo vs Audi R8 V10
Honda's new NSX takes on two of its key rivals, the Porsche 911 Turbo and the Audi R8 V10. Steve Sutcliffe puts the cars through their paces on a hot lap of our test track. Which is fastest?
November
New Skoda Kodiaq review
It's hard to think of a car that has as much potential to appeal to Auto Express viewers in 2017 as the new Skoda Kodiaq. This is the brand's entrant into the hugely popular mid-size SUV sector, so we jumped at the chance to get behind the wheel for a very early first drive on UK roads. Would our expectations be buoyed or dashed? James Batchelor finds out...
December
Audi R8 vs Audi R8 V10 Plus drag race
Audi's everyday supercar is now in its second generation, and comes in two different guises, The standard V10 model has 533bhp, while the V10 Plus version has 602bhp but is 35kg heavier. So, how much difference does those power and weight differences make? We pit them against eachother in a drag race to find out...
For more of our great video content don't forget to subscribe to our YouTube channel, And tell us your favourite video in the comments section below...
Auto Express Review of the Year 2016
• Car news highlights of 2016 • Best cars we drove in 2016 • Head-to-head: Best car group tests of 2016 • Best car videos of 2016 • Best motoring features of 2016 • Best bits of 2016 - by the Auto Express team • Ultimate car quiz 2016