Big car quiz of the year 2017
Call yourself a petrolhead? To celebrate 12 months in motoring, here are 100 questions to put your automotive intellect to the test...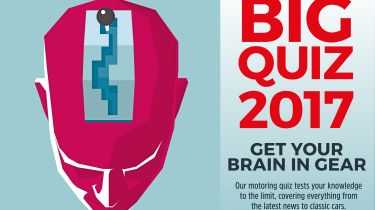 Are driving and cars the bread and butter of your life? Do you eat, sleep, breathe the latest automotive news and reviews? Have you spent far too much of 2017 looking at the car classifieds? If you have said yes to all of the above, you may well be in a position to ace our big car quiz of 2017.
Be warned though, recording a high score in our annual Christmas test of accumulated car trivia is not a challenge for the weak. There are 10 distinct rounds, each consisting of 10 questions and designed to test different areas of your car knowledge. You will start with questions on general motoring events from 2017, before moving on to rounds focusing on motorsport, concept cars, the far east and finally a 'guess the car' picture round – a very well mixed bag.
While the majority of the quiz is built around events of the last 12 months, there is the odd curve ball in there to keep you on your toes. Once you have finished the quiz, you'll get a mark out of 100 and you can challenge your friends to do better.
So if you think you are ready, stock up with some mince pies, put on a pair of comfy trousers and start powering through our 100 question quiz of the year. No cheating!
Auto Express big car quiz of the year 2017
Review of the year 2017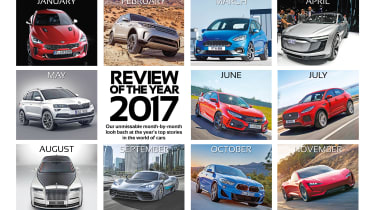 • Review of the year 2017: index• Best new cars 2017: the road tests of the year• The BIG car news highlights of 2017• Big car quiz of the year 2017• Head to head: best car group tests of 2017• The long haul: Our greatest long-term test fleet cars of 2017• Inside the world of cars: the best motoring features of 2017• Best car videos 2017• Amazing moments: our year in cars 2017• Motorsport review of the year: from F1 to WRC and BTCC