Best car videos 2017 - watch our video highlights of the year
Our top 10 most popular videos of 2017 ranked. Find out which one takes top spot.
At Auto Express we pride ourselves on bringing you the best words, pictures and video when it comes to cars. 2017 has been a vintage year for all three but a particularly golden era for the latter.
Our videos racked up just under 26 million views on our YouTube channel and were watched for over 66 million minutes. Even amongst this mountain of great video content, however, some films stood out and here we're celebrating our top 10 most popular videos of 2017.
Below you'll find our greatest video hits of the year with everything from tense track battles and news films on some of the year's biggest new car launches to reviews on some highly influential and exotic metal. Ford's GT, Ferrari's 812 Superfast, the McLaren 720S and the new London Taxi all feature so there should be something for everyone.
We've ranked the videos by the number of views they've received in 2017 alone so it's a great indication of what's been hot on the Auto Express website and YouTube channel over the course of the year. For more great free videos remember to subscribe to Auto Express on YouTube now…
The top 10 most popular car videos of 2017
1. New Range Rover Velar: early in-depth look into Range Rover's new coupe SUV
Views: 1.1 million
Range Rover's new coupe-SUV, the Velar, was revealed back in March 2017. We were privileged to have a proper look around the all-new SUV in prototype form for our top performing video of the year.
2. New Lamborghini Aventador S review: is the big Lambo now a proper drivers car? 
Views: 861k
Just in case the standard Lamborghini Aventador was starting to feel a bit old-hat, the sensational S model was launched and we drove it in February 2017. On the move it makes giant steps forward, and on the eye it's more beautiful than ever. But then at £277,000 before options you'd want it to be something special.
3. Range Rover Velar review: has Jaguar Land Rover still got the Midas touch? 
Views: 309k
Everything Jaguar Land Rover touches seems to turn to gold. But with such award-winning success and sales growth to match, the expectation from each new launch grows. In July 2017 we got the chance to drive all-new Range Rover Velar to see if the company still had Midas touch and the resulting review video gained the Velar one of two entries in top videos of 2017 list.
4. McLaren 720S review - 710bhp supercar is quicker than the P1 
Views: 300k
In isolation, the McLaren 720S is an exceptional achievement, but as a replacement for the already-excellent 650S it is nothing short of extraordinary – yet another amazing leap for a brand that seems to have come a very long way in a relatively short space of time. Never before has so much speed, quality, refinement and entertainment been available under just one roof and our review video on the new car from May 2017 went down a storm with readers.
5. Nissan GT-R vs Mercedes-AMG GT R: would the real GTR please stand up? 
Views: 243k
Two cars, one name and a whole lot of horsepower. We pitched the Nissan GT-R and the Mercedes-AMG GT-R into a series of track tests designed to decide once and for all which GTR is the greatest. The video from August 2017 completes our top 5 best videos of the year.
6. New Ford GT review - is Le Mans racer too brutal for the road? 
Views: 194k
Partnership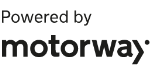 Need to sell your car?
Find your best offer from over 5,000+ dealers. It's that easy.
The brand new Ford GT supercar is sensational to drive on a circuit, boasting as much drama and speed as you'll ever encounter from a car that's licensed for use on the road. Designed in secret from a pure-bred Le Mans racer, it's composed, brutal and exciting – but it's not as refined as it could (or should) be on the road. Despite such reservations, though, you can't help but fall in love with the latest GT. Its looks and engine are more than enough to win you over – even if ultimately it's little more than a road-legal Le Mans car at heart. Our time with the GT in May 2017 was extraordinary.
7. New Bentley Continental GT review - the best grand tourer ever? 
Views: 192k
Bentley revealed its latest Continental GT in November 2017, a car which it claims is 100 per cent new. And the big news was that it shares its underpinnings with the latest Porsche Panamera. Bentley's engineers were involved at ground level with their Porsche equivalents during the car's development, so they could dictate exactly which parts they were going to end up with. And that, say the folks at Bentley, has made an enormous difference to the quality of the end product. We took to the track to find out if the Conti was up to scratch.
8. Ferrari 812 Superfast review: 789bhp tech fest is pure Ferrari magic 
Views: 180k
When tasked with replacing a car like the awesome Ferrari F12, your creation needs to be two things: very exciting and just a little bit scary. The F12 was such a huge leap forwards over its predecessor, the 599, that it was hard to believe an entire model evolution hadn't gone missing somewhere. Yet five years later the new 211mph 812 Superfast is upon us, boasting an incredible 789bhp from its 6.5-litre V12 engine and enough new technical tricks to bamboozle every Magic Circle member. In June 2017 we drove it and this is the result.
9. New Land Rover Discovery review: is it still the king on and off road? 
Views: 178k
The fifth-generation Discovery is more refined than ever, while the addition of four-cylinder diesel power has opened up the brand's big SUV to a new group of buyers looking for lower running costs combined with the versatility of an upmarket seven-seat 4x4. Here the Disco excels, while it's imperious off-road, too. Factor in some smart new technology and it's a very capable package indeed. Our February 2017 review clocked up nearly 180k views.
10. New London Taxi review - how does the LEVC TX fare? 
Views: 175k
Considering its importance to the fabric of London life, it's remarkable there have only ever been a handful of taxi models built solely for the Capital. The story can be loosely boiled down two three models – the Austin FX3 of 1949, followed by the 1958 FX4 (which became the Fairway in 1989) and the TX1 launched in 1997. This new TX, though, is easily the biggest step-change and we drove it in December 2017.
Which was your favourtite video from 2017? Let us know in the comments section below...
Review of the year 2017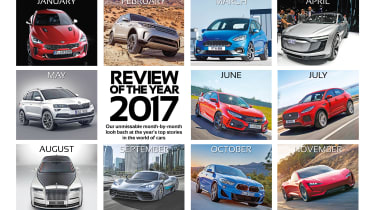 • Review of the year 2017: index• Best new cars 2017: the road tests of the year• The BIG car news highlights of 2017• Big car quiz of the year 2017• Head to head: best car group tests of 2017• The long haul: Our greatest long-term test fleet cars of 2017• Inside the world of cars: the best motoring features of 2017• Best car videos 2017• Amazing moments: our year in cars 2017• Motorsport review of the year: from F1 to WRC and BTCC