Ford Fiesta vs SEAT Ibiza
Does entry-level Ford Fiesta supermini make more sense than SEAT Ibiza on a budget?
We love the turbocharged 1.0-litre engines in the Ford Fiesta and SEAT Ibiza, two of the best superminis on sale. But for young drivers, or anyone who wants to make savings on insurance or the initial purchase price, there are lower-powered options.
In the Fiesta, a 1.1-litre three-cylinder does the job as the entry-level engine, while the Ibiza uses a 1.0-litre petrol. Both do without a turbocharger, but as with any supermini, they still have to offer enough performance blended with usability, style and a decent level of standard equipment.
• Best superminis on sale 2018
That's why we've brought these cars together, to find out which entry-level model makes sense for aspiring owners on a tighter budget.
Head-to-head
| | | |
| --- | --- | --- |
| Model: | Ford Fiesta 1.1 85PS Zetec 5dr | SEAT Ibiza 1.0 75PS SE Technology |
| Price: | £15,865 | £15,745 |
| Engine: | 1.1-litre 3cyl petrol | 1.0-litre 3cyl petrol |
| Power/torque: | 84bhp/108Nm | 74bhp/95Nm |
| Transmission: | Five-speed manual, front-wheel drive | Five-speed manual, front-wheel drive |
| 0-60mph/top speed: | 13.1 seconds/105mph | 15.2 seconds/104mph |
| Test economy: | 40.6mpg/8.9mpl | 39.9mpg/8.8mpl |
| CO2/tax: | 114g/km/£140 | 112g/km/£140 |
| Options: | Metallic paint (£495) | None |
Ford Fiesta
For: Great driving experience, fun but composed chassis delivers good comfortAgainst: Interior looks a little plain, high-speed refinement not great
The Ford Fiesta is Britain's best-selling car, and it's easy to see why even with this lower-spec 1.1-litre model. It gets the formula just right: it's fun to drive, fairly well equipped, economical and has plenty of space inside.
Those features aren't changed by the engine under the bonnet, so this 1.1 non-turbo petrol, while underpowered next to Ford's fantastic EcoBoost units, is still a decent choice.
• Ford Fiesta ST in-depth review
Perhaps the Fiesta's best feature is its chassis, because even in this low-spec trim level the car is great fun. There's loads of grip, so while speed isn't top of the agenda here, you can still enjoy driving through corners, thanks to the subtle feedback from the car. The Ibiza comes close; it's also agile and its steering is direct, but it lacks the Ford's sense of fun and adjustability.
While neither car performed strongly – these are the entry-level engines, after all – the Ford did beat the SEAT in most of our acceleration tests. It covered 0-60mph in 13.1 seconds, which was over two seconds up on the Ibiza's 15.2-second time. Even a 5bhp hike won't change that.
Perhaps more relevant to everyday driving is the 30-50mph time, and the Ford was faster here as well, in third and fourth gear. The Fiesta took 7.1 seconds in third and 11.7 seconds in fourth, comfortably ahead of the SEAT's 7.9 and 13.2 seconds respectively. The new Ibiza won't get any more torque, either, at 95Nm. Given the kerbweight stays the same, at 1,091kg, in-gear performance should be identical.
The Ford's engine feels more responsive and eager here. However, the SEAT's unit is smoother and at motorway speeds the Fiesta is noisier.
Alongside the handling, the Ford really comes into its own with the ride. Its suspension is great at absorbing bumps, which also adds up to strong refinement. This balance of dynamism and comfort is what sets the Fiesta apart in this class. It's better to drive, but also more comfortable than the SEAT.
Interior quality is good, yet it's here where the Ibiza makes up ground – it's far more grown-up inside. There are more cheap-looking and feeling materials in the Ford, the design of the dash is plainer and the facia doesn't have the more modern appearance of its Spanish rival.
Neither spec is particularly inspiring, and while you may be pleasantly surprised by the quality and kit you get for the price, it still trails the SEAT. Zetec trim brings air-conditioning, lane keep and a 6.5-inch touchscreen with smartphone tech.
Partnership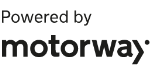 Need to sell your car?
Find your best offer from over 5,000+ dealers. It's that easy.
Testers' notes:
• Infotainment: SYNC3 infotainment system works well and the touchscreen is responsive enough. Graphics look a bit old fashioned, though
• Gearchanges: Five-speed box isn't as sweet as six-speed set-up in other Fiestas, with less precise shifts
• Material quality: Latest Fiesta is better finished than before, but there are still some cheap plastics in places
SEAT Ibiza
For: High-quality feel, sharp looks, fair level of kitAgainst: Poor performance, ride not as composed as Ford's, not as engaging, either
Although it can't match the Fiesta for sheer fun, the Ibiza is still a fine supermini that's good to drive – and better than the Ford in some other key areas. It serves up direct steering, good grip and a great gearchange, so hustling down a twisty road is enjoyable; the SEAT just isn't quite as lively as its rival.
The steering feels lighter and lacks the Ford's level of reassuring communication, so you're not as engaged with the driving experience as you are in the Fiesta.
• SEAT Ibiza long-term test review
On our test car's standard 16-inch alloys, the SEAT rides nicely and bigger bumps are absorbed reasonably well, but the Ford is still more compliant, plus there's a little more road noise in the Ibiza. The five-speed manual gearbox has a precise change that makes it easy and fun to use, and you will need to work it to get the most from the naturally-aspirated 1.0 litre.
You'll almost always have to change down to accelerate, because there is a maximum of just 95Nm of torque, and with no turbo to bolster low-end performance, it's developed relatively high up in the rev range, at 3,000rpm. It's a similar story with the Ford, but because it offers 108Nm of torque it performed better in our tests.
This does affect the Ibiza's flexibility, and from 30-70mph the car took 15.5 seconds. It feels slow when you're heading on to a sliproad. The Ford completed the same test in 13.8 seconds, which means it'll be a little easier to keep up with traffic, and it's more urgent than the Ibiza around town as well.
A small power increase won't change this. However, the SEAT's engine is smoother than the Fiesta's, and it has an entertaining thrum that makes going through the gears fairly fun. It's almost as economical, too; we returned 39.9mpg on our mixed route.
One of the best things about the Ibiza is its interior space. Despite being a supermini, it has a really impressive 355-litre boot, which is almost as much as some family hatchbacks, and there's plenty of leg and headroom in the back.
The interior design is more upmarket than the Ford's as well, although some cost-saving hard plastics still feature. That's easily forgiven in this class and at this price, because the SEAT still feels more modern than its rival. This is helped by the level of standard kit on offer, including the eight-inch infotainment system, Apple CarPlay, Android Auto, sat-nav, metallic paint, Bluetooth and air-con, plus the raft of safety tech included.
Testers' notes:
• Infotainment: Upgraded infotainment spec sees Full Link included as standard, alongside built-in sat-nav
• Finish: Material quality is a bit better in the Ibiza than in the Fiesta, but there's not much in it. The SEAT's modern-looking design stands out more here
• Controls: Steering is light and direct, but it's also numb and doesn't inspire confidence like Ford's
Verdict
First place: SEAT Ibiza
With these entry-level engines, the Ibiza pips the Fiesta thanks to its better tally of kit and greater versatility. It's not as good to drive, nor as comfortable, but with little to split them on running costs, this budget-focused SEAT is the more appealing package.
Second place: Ford Fiesta
Despite its impressive breadth of ability, the Fiesta just falls short here. It's great to drive and comfortable, too. The 1.1-litre engine is okay and offers decent efficiency, but ultimately it's a small practicality deficiency and kit shortfall that see it just finish second.