Volkswagen XL1
We drive the VW XL1 - world's most economical car - on the streets of Doha to see what it feels like to return 313mpg.
Find your next car here
Offers from our trusted partners on this car and its predecessors...
Or are you looking to sell your car?
Advertisement
At first glance, the XL1 is a five-star car if ever there was one. Any vehicle which covers hundreds of miles per gallon (or London to Marseilles on two!) has to be a godsend. And the fact the XL1 boasts unique looks, better-than-expected performance, plus F1-like safety features is the icing on the cake. But only when its super-stiff, heavy, awkward doors are sorted and VW confirms a sensible official price will the XL1 get five stars.
It's the world's most efficient car – and Auto Express has driven it! Revealed at the Qatar Motor Show, the quirky, low-slung VW XL1 gets gullwing doors, a two-cylinder turbodiesel engine and a 20kW electric motor.
With rear wheel covers, an F1-style carbon fibre monocoque, and other ultra-lightweight materials such as magnesium wheels, it's meant to show how economical cars can be, boasting 300mpg-capability. But what's it like to drive? Open the gullwing door and you sit very low in the cabin. However, that's not an issue because the driving seat and steering wheel positions are spot-on. 
The overall look and feel of the XL1's less-is-more cabin is beyond VW's usually high standards, though. Press the logically positioned start button and the car's heart silently starts to beat without indicating to the driver that it is doing so. Pulse starting, VW calls it. 
Slide the gearstick back as far as possible while nervously tickling the accelerator pedal, and the car launches itself with more vigour than it has a right to in view of its undeniably modest powerplants. A combination of virtually silent running, futuristic supercar styling and unprecedented on-road presence stops bewildered pedestrians and fellow drivers in their tracks.
When the tiny two-cylinder diesel engine kicks in, tricks are played on the mind and ear. This is and should sound like half a standard four-cylinder VW engine, as fitted to the Golf. Instead, the noise it creates is not unlike that of an air-cooled Beetle from the Seventies. The faster and harder the XL1 is propelled, the more the 800cc diesel overrules the electric motor and, curiously, the lower the noise levels are inside the car.
Brakes are strong, the steering pin sharp. Getting in and out of the cabin is difficult at first, as the doors are heavy and stiff. Not content with thrashing all of its current eco rivals in terms of exterior design, interior class, and technological breakthroughs, the XL1 is far more versatile than it looks.
It's at its best when its diesel and electric power units are working together, helping each other out for maximum fuel efficiency. But there's nothing to stop an XL1 driver with say, a slow 30-mile commute to and from work relying solely on zero-tailpipe-emission electric power – as long as he recharges each night. Conversely, it can be a conventional, diesel-only car, although it has just a 10-litre tank. 
The XL1 is more than a flight of fancy, though. UK drivers will soon be able to order one! VW chairman Martin Winterkorn says it will be going into limited production and on sale by 2013. A "most efficient car in the world" label and "affordable" price tag will be placed on the vehicle.
Partnership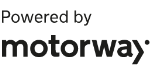 Need to sell your car?
Find your best offer from over 5,000+ dealers. It's that easy.
VW has yet to tell us just how affordable the XL1 will be – but it has to cost less than £30,000