Chevrolet Corvette Stingray UK review
Can the Chevrolet Corvette Stingray finally give Europe's finest a run for their money in the UK?
Find your Chevrolet Corvette
Offers from our trusted partners on this car and its predecessors...
Or are you looking to sell your car?
Advertisement
Many will run a mile from the Chevrolet Corvette Stingray's busy styling and brash image, but there are layers to its personality you only discover at the wheel. It feels big on UK roads, but it's just as good on a commute as it is on B-roads, and the quad-exhaust sound is simply unforgettable. Give it a chance before ordering a BMW M4 – you just might be surprised.
The Chevrolet Corvette Stingray is as American as gridiron football, which is why its appeal has never really translated over here.
• Chevrolet Corvette news and reviews
The all-new C7 Stingray model is as brash as its predecessors, but thanks to improved materials and tech, it finally has a fighting chance to compete with Europe's best sports cars. We drove the first example to arrive in the UK.
It's important to have a sense of perspective with this car. At £61,495, it's undeniably pricey, but that's still £177,857 cheaper than the Ferrari F12. And while the thoroughbred Italian supercar has four extra cylinders and a good deal more horsepower, the Corvette isn't far behind whenit comes to automotive theatre.
The styling isn't for the faint-hearted – every surface is carved up by creases or punctured with vents, while the swooping dash envelops the driver and gives passengers something to grab. Material quality doesn't match an Audi or Ferrari and the moulding around the tail-lights wobbles when pushed, but the Chevy no longer feels excessively low-rent.
There are some clever interior touches, too, such as a central screen that retracts down into the dash (revealing a secret compartment with a USB port behind it) and a boot that's big enough for two sets of golf clubs.
Fire up the reworked 6.2-litre V8 engine and there's no flare of revs – it quickly settles down to a lumpy idle. Toggle through the driving modes – from Eco to Weather, Tour and Sport – and baffles in the exhaust open up, adding a bassy rumble.
Rev it and the cartoonish, trumpet-like exhausts roar into life. Audi and Mercedes build some great-sounding high-performance engines, but there's still nothing like the gritty sound of an American V8.
European Corvettes are only available with a seven-speed manual gearbox, but that's no bad thing. With a bit of effort, it slots neatly around the closely stacked lower ratios, while an absurdly long seventh gear lets you waft along doing 70mph at 1,500rpm. Like the Nissan 370Z, there's a rev-matching mode that automatically blips the throttle for you on downshifts – although heel-and-toeing is so satisfying in this car that we'd avoid it.
There's plenty of noise from those wide tyres, but switch the adaptive dampers to their softest setting and the Corvette cruises beautifully. Rachet them up into Sport or Track modes (which also tweak the throttle, suspension, electric steering, exhaust and differential), and the car still has a wicked turn of pace. There are two traction-control settings (on and off) and if you feel brave, the Corvette's party piece is lurid, yet easily controllable, tail slides.
Partnership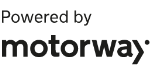 Need to sell your car?
Find your best offer from over 5,000+ dealers. It's that easy.
The steering is nicely judged – quite different to the hyperactive system in the Ferrari F12 – but we'd prefer a little more weight as the speed builds. UK cars get the Z51 performance package as standard; this adds larger brakes with plenty of feel that scrub off your speed with ease.
Our only issue is the unsubtle image – yet isn't that what these cars are all about? If you can get your head around that, then the new Stingray is well worth a look.