The Citroen Oli concept is a £22,000 cardboard car of the future
As it moves towards an all-electric future, Citroen will be injecting the quirky spirit of the Ami into its mainstream models - the Oil concept shows how
A "Swiss Army knife" is what Citroen calls its new Oli concept car. It's a pure-electric SUV with a pick-up load bed at the back and split-opening doors, with a focus on sustainability. It employs the ethos of the Ami quadricycle in a larger form factor, and previews design and engineering themes that will filter down to mainstream Citroen models in the future.
Citroen's radical Oli concept crossover aims to break the mould of heavy, expensive electric cars, but the French firm claims that the Oli isn't a direct precursor to a production model. However, it has provided a series of specific technical details for the show car and even an estimated price tag of €25,000 (roughly £22,017). The focus on weight-loss means the Oli is projected to weigh just 1,000kg, thanks to the use of lightweight recycled materials, simplified tech and a relatively small 40kWh battery. 
Some of the Oli's exterior panels are interchangeable with each other, including the doors, wheel arch extensions and bumpers, helping to reduce manufacturing and repair costs. Certain non-structural elements of the body are made from honeycomb cardboard panels which present a 50 per cent weight saving over steel, while still being strong enough to support the weight of an adult. 
Elsewhere, the Oli uses a unique 20-inch wheel design that combines a strong steel face with an aluminium inner rim to save 6kg in total. The tyres are made by Goodyear and Citroen says they're designed to keep going for at least 50,000 miles. 
The Oli is the first Citroen to feature the firm's new logo, but its defining design feature is the vertical, letterbox-style windscreen. The flat glass panel is smaller, lighter and cheaper to produce than a typical windscreen, although it does compromise the car's aerodynamic performance. Still, Citroen suggests that the Oli would primarily be used for urban transport rather than high speed cruising, where the aerodynamic limitations would come into greater effect. The window's are merely pop-outs, to save weight and complexity. 
The top speed is limited to 68mph as a result, and up to 249 miles of range could be possible. Replenishing the battery from 20 to 80 per cent takes just 23 minutes, claims Citroen. These figures are presumably derived from Stellantis' STLA Small platform, which would likely underpin a vehicle like this. 
Despite the relatively boxy dimensions, Citroen says the Oli will return an efficiency figure of around 6.2 miles per kWh. For comparison a MINI Electric will do around 4.2 miles per kWh and a Kia Niro EV will return roughly 5 miles per kWh. 
With the ability to power electrical devices using the car's vehicle-to-load capability, Citroen is pitching the Oli as a versatile machine for outdoor adventures, and it's equipped with roof rails, attachment points for accessories and a pick-up-style load bay.
Like the Ami, customisation for the Oli is limited to graphics packs, accent colours and interior trims, rather than primary paint shades. The cabin is unlikely to resemble any showroom-ready models for the time being, but the lightweight, minimalist theme continues. The white paint itself is also made with less organic materials than standard car paint. 
The seats are produced by BASF in a similar way to Adidas trainer soles made from a 3D-printed mesh with 80 per cent fewer parts than traditional items, despite being equipped with flexible thermoplastic mounts for extra comfort. Each seat has two buckles, to make them easier and cheaper to produce while also offering interchangeability. 
Partnership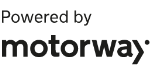 Need to sell your car?
Find your best offer from over 5,000+ dealers. It's that easy.
The beam-style dashboard is fitted with a row of physical toggles for the climate controls, and infotainment duties are catered for by a slim dashboard display, driven by the user's smartphone. Two removable Bluetooth speakers sit at either end of the dashboard, and suicide doors provide access to the rear seats, which are also built from 3D-printed parts.
Citroen CEO, Vincent Cobée spoke to Auto Express at the Oli's unveiling. "We started looking at creating the Oli two and a half years ago. We said, Okay, how do we do something which is ingrained into respect for the environment, extremely capable and electric? The fundamental intention [of the Oli] was desirable, capable and affordable." 
Speaking about if elements of the Oli will be seen on production Citroens in the future, Cobée said, "You will see parts of this in many models across time. Obviously the logo and styling identity you will see in future cars. Also the recycled materials,  interior trim, exterior parts, the user interface, cockpit screens and so on." 
The Oli represents the first time we've seen Citroen's new badge on a car and Cobée pointed out when we can expect to see the roll out of the new-look logo. "It's not a retro design, it's affirming our values towards the future. When it comes to dealerships, rolling out a new brand identity is something that takes years, the reality is, by the time you manage to get every dealership engaged, we're talking four years maybe."
Click here for our list of the cheapest electric cars on sale right now...