Next-generation Citroen C4 and C5 models could become SUVs
Citroen to take radical approach to design of next C4 and C5, could result in switch from regular body styles to SUVs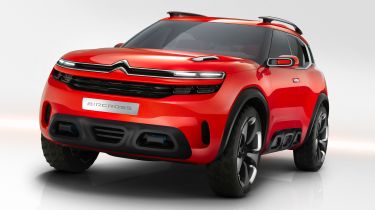 Citroen is promising to take a radical approach to the next generation of its C4 and C5 models - and that could mean dropping the regular body styles to build SUVs instead. 
The ultra-conservative C4 and C5 now look increasingly outdated by the rest of Citroen's range, which has the refreshed C4 Picasso, the C4 Cactus and the new C3. Speaking at the launch event for the last of those models, Citroen product boss Xavier Peugeot revealed that while a new C4 is part of the French brand's planned eight 'silhouettes' (body styles), it may not be a regular rival for the Ford Focus. 
"There will be a new C4," he said, "but it will not be conventional. It is possible to change the image of a model name and we can do that with that car. Perhaps we will change its silhouette."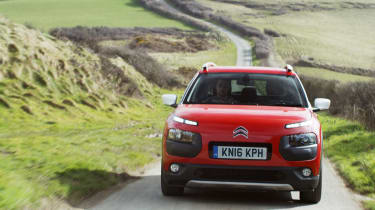 Peugeot suggested the same switch could occur with the C5. "It's clear that we want to be a mainstream player and to do that, we need to cover the various segments. So yes, we want a Citroen offering in the D segment where the C5 currently is. But would it be a direct successor to the C5? I'm not sure."
Citroen's head of future product, Pierre Monferrini, backed up Peugeot's view. "We will be present in the D segment [Ford Mondeo and Vauxhall Insignia class]," he said, "but it won't be conventional."
• New Citroen C3 hot hatch could herald return of fast Citroens
The next Citroen launch is likely to be a new large SUV, based on the Hyundai Santa Fe-sized Aircross concept and built at the company's factory in Rennes. It is possible that Citroen could give the car the 'C5' suffix, calling it C5 Aircross, making it an indirect successor and then dropping the regular saloon.
Citroen's stated desire to produce a more compact line-up of vehicles is likely to result in other adjustments to existing names. The five- and seven-seat C4 Picasso and Grand C4 Picasso models could be replaced by a single vehicle, and there's no chance of the C2 name returning in the near future. Citroen has previously used this badge on a three-door supermini, but there are no plans for a successor. "The market has moved towards five-door vehicles," said Monferrini. "We have to reflect that in our targets."
What do you think of the Citroen C4 and C5 becoming SUVs? Let us know below...