Lancia Fulvia: Buying guide and review (1963-1976)
A full buyer's guide for the Lancia Fulvia (1963-1976) including specs, common problems and model history...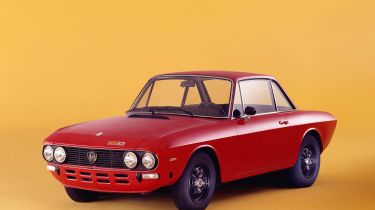 While the Lancia Fulvia seems to be forgotten by many, the stylish saloon and more sought after coupe were extremely advanced cars for their time. Front-wheel drive performance cars might have been none existent when the Fulvia was launched, but it's excellent weight distribution and sophisticated front suspension set-up endowed the coupe – and to largely the same extent the saloon – with fantastic handling.  
The rally cars won rallies and championships across Europe, concluding the run of FWD prowess that began with the Saab 96 and continued with the Mini, and this rallying glory helped to sell cars. The rasp of that narrow-angle V4 is characterful, while the advanced suspension layout meant that this comparatively nose-heavy car could flick through corners with impressive zeal.  
• Top 10 greatest Lancia cars ever
While the Fulvia enjoyed many competition wins, and is still a relatively popular choice in historic rallying, prices are still reasonable – although they have been firming up over the last few years. As with any car of this era, especially Italian ones, there are a few serious issues you need to look out for, so it's key to do your research, and seek specialist help where necessary.  
Which Lancia Fulvia to buy?  
There's pretty much a different Fulvia to suit most tastes. Saloons are quite difficult to find in the UK, although there's still a ready supply of cars in Italy. Coupe models are easier to find, but obviously carry a price premium, as do the more unusual Zagato models (see prices section).  
Don't discount the smaller-engined models either, as they are an absolute joy to drive. The suspension set-up is brilliant in standard form, so modified cars are not always an improvement, unless you are going to use your car on track or rally stage. Engine upgrades are popular though, with twin Webers or Dell'Ortos a great option. Tubular exhaust manifolds will free up some extra power, while hotter cams are often fitted. 
In Fulvia-lore the Holy Grail is the Series One 1.6HF, the car known as the Fanalone on account of its ample inner headlights. It was a homologation special, like all the Series One HFs, and was the first Fulvia with the 1584cc version of the V4.
It was quite a re-engineering feat, with a new block, a new head, a new crankshaft and special 42mm sidedraught Solexes. It also had the first Fulvia five-speed gearbox, with fifth added on at the back in its own casing and a new remote lever. 
This was the base for the most successful Fulvia rally cars. Given the work that went into preparing the team machines, it's no surprise that Lancia continued to use them right up to 1974 and the arrival of the Stratos.
And look at the roll call of Fulvia drivers: Ove Andersson, Sandro Munari, Vic Elford, Pauli Toivonen, Pat Moss, Réné Trautmann, Harry Källström, Leo Cella, Rauno Aaltonen and Simo Lampinen are the highlights of one of the most illustrious lists in rallying history.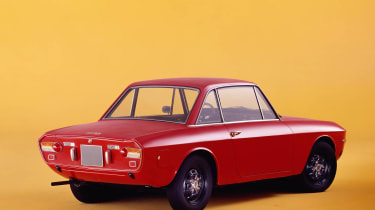 Replica rally cars, are also very popular. Given the Fulvias natural sporting ability, they are still extremely capable as historic rally machines. It's still possible to build a competitive car on a reasonable budget, but finding one that is ready built could be a lot more cost effective. 
Lancia Fulvia performance and specs 
Model
Fulvia Coupe 1.6 HF
Engine
1584cc, four-cylinder
Power
115bhp @ 6000rpm
Torque
113lb ft @ 4500rpm
Top speed
103mph
0-60mph
9.4sec
Fuel consumption
28mpg
Gearbox
Five-speed manual
Dimensions and weight
Wheelbase
2330mm
Length
3975mm
Width
1626mm
Height
1295mm
Kerb weight
900kg
Lancia Fulvia common problems 
• Corrosion: all Fulvias rust. This is a simple fact you will have to consider when buying and owning one. Take a look at the front subframe, in particular the rear mounts. Rust can take hold anywhere, but obvious checks include the bootlid, doors and rear quarter panels.  
Partnership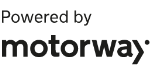 Need to sell your car?
Find your best offer from over 5,000+ dealers. It's that easy.
• More corrosion: a lot of the most important areas to check are inaccessible, so getting the car up on a ramp to poke around the rear subframe and chassis legs can be a huge advantage. If you don't have access to a ramp, it could be worth getting a specialist to inspect any potential purchase. It's much cheaper than sorting out unexpected rust in the future! 
• Engine: the V4 engine is generally very reliable, apart from weak water pumps. As alwys, check for good oil pressure, and signs of oil smoke from the exhaust. Any signs of head gasket trouble should be the treated with caution.  
• Carburettors: the original carbs suffer from age-related issued, but they can be rebuilt, swapped or even upgraded easily.  
• Transmission: gearboxes are rugged, and all but the early S1 cars came with a five-speed manual. Synchros can wear, so check for any crunches going up and down through the gears.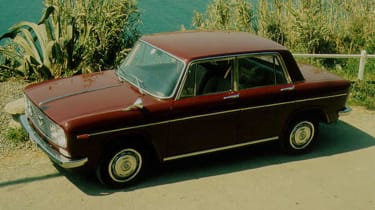 • Brakes: expensive Dunlop brakes featured on the early Fulvias, switching to Girling items from the Series II. Most issues stem from the car sitting around unused, so be aware that they will probably need a rebuild if the car has been laid up.  
• More brakes: the Series II brakes pose their own issues too, thanks to a separate handbrake mechanism. While any specialist can adjust and maintain this, it often goes unchecked for years leading to a big repair bill. 
• Switchgear: interior switchgear rarely gives trouble, while the electrical system is largely trouble-free of maintained correctly.  
• Suspension: the front suspension is rarely fails, but components do wear out regularly. Tired components will spoil the car's handling, so it's worth finding out when everything was last replaced. The much less sophisticated rear-end suffers from sagging leaf springs.  
• Heater: like many more modern cars, changing the heater on Series 2 cars means removing the dashboard, so check that it blows hot and isn't leaking.  
• Part supply: parts availability is generally very good thanks to Lancia specialists, although many routine parts can be very expensive – especially if you're used to the well catered for British classics.  
Lancia Fulvia model history  
1963: The Fulvia is launched as a saloon. Small but well-tuned 1.1-litre V4 engine pushes 59bhp to the road through a four-speed transmission. 
1964: Power is increased thanks to a new twin-carb model, producing 71bhp. 
1965: The Fulvia Coupé arrives, powered by an 80bhp 1216cc version of the V4 engine. In an effort to save weight, aluminium was used to build the doors, bonnet and bootlid. 
1966: The 1.6HF appears. It's soon nicknamed 'Fanalone', meaning big eyes 
1968: 1.3 Rallye model and 101bhp 1.3 HF go into production. 
1969: Fiat buys Lancia.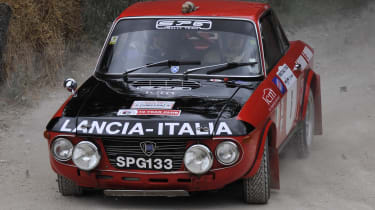 1971: The Series II Fulvia is introduced. Fiat's tightened purse strings see the alloy panels phased out. The 1600HF and Zagaro Sport 1600 is launched. 
1972: The Fulvia saloon is phased out. 
1973: The Fulvia 1600 is canned, with the left over wide-arch bodyshells built into the limited edition 1.3 Monte Carlo. 
1974: The Fulvia Safari appears, with standard Series III getting white gauges. 
1976: Fulvia production is stopped.  
Owners clubs, forums and websites 
• www.lanciamc.co.uk – Lancia Motor Club• www.viva-lancia.com – Lancia forum• www.lanciafulviaclub.it – Italian Lancia Fulvia Club 
Lancia Fulvia summary and prices 
Buying a Fulvia isn't always an expensive business. The saloon models are still especially affordable. Coupes have been going up in value for a while now, with Zagatos increasingly more sought after. £10,000 is entry level for a good Coupe today, rising to £15,000 for something in great cosmetic and mechanical condition. Zagato models are closer to £25,000 today, although rougher examples can be found for less. 
The 1.6-litre cars are worth a substantial premium and they're the ones to go for if you can, but the Series 1 HF Fanalone models are now moving into collectors' territory, getting seriously valuable at £50,000-£75,000 for the best.
Thinking of buying a future classic? Then take a look at these potential future classics...