Triumph Dolomite: Buying guide and review (1972-1980)
A full buyer's guide for the Triumph Dolomite (1972-1980) including specs, common problems and model history...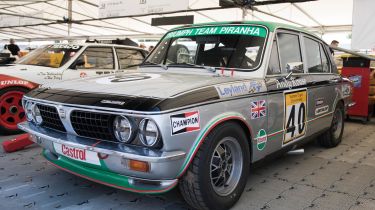 While the Triumph name lives on today on the side of many retro-styled motorcycles today, the company's road car activities went out with a bit of a whimper in 1984 with the death of the Honda Ballade-based Acclaim. While the Acclaim was actually very reliable, and not a terrible car, it wasn't a particularly fitting way for sporting Triumph name to expire... 
While Triumph was known for its traditional sports cars, during the 1960s and 1970s, it managed to carve out a bit of a niche for itself with sporty saloon cars such as the 2500TC and Toledo. It was the Dolomite of 1972, and the Sprint of 1973, that really captured the public's imagination. 
• Best British cars of all time
The Dolomite was Triumph's upmarket addition to its medium sized four-door car range. With well-resolved styling by Giovanni Michelotti, good equipment levels and spirited performance from the larger engined models, the new car was aiming for a share of the rapidly growing small, sporty saloon segment.
With the majority of its running gear coming from the Triumph Toledo it retained rear wheel drive, while the body shell was courtesy of the Triumph 1500 albeit slightly lengthened. 
Cars like the BMW 2002 and Ford Cortina were strong competitors and a year after production started, Triumph released the even more performance oriented Dolomite Sprint to counter the more powerful versions of these cars. At around two thirds of the cost of a BMW 2002tii and with similar performance, the Dolomite Sprint was a popular car and received glowing reviews from contemporary road testers.  
Which Triumph Dolomite to buy? 
The Triumph was generally well specced and came with a number of optional extras such as overdrive and automatic transmission to further reinforce its image as a sporty luxury sedan. The base 1300 and 1500 models can be distinguished by their single headlamp design and lower spec levels.
The 1500HL and 1850HL were the luxury specification models with the Sprint topping out the range featuring a world first 16-valve head in a production car, as well as the first car in Britain to come with alloy wheels as standard. Changes to the range were minor throughout production, limited mostly to trim options. 
Build quality and fragility of some models highlighted the troubled times that BL was going through in the '70s. Models built before 1976 seem to have resisted rust and corrosion a bit better than their newer siblings. The 1.3l models were as enjoyable to drive as the larger engined models however if you are after some '70s style performance motoring the 2.0l Sprint should be your choice.  
If you are more interested in compact luxury the HL models came fitted with a high level of standard equipment including rev counter, adjustable steering column, centre armrest and additional instrumentation. An automatic option was also made available. Cars fitted with overdrive make for a more relaxed motorway experience and are worth searching for.  
Pricing is influenced more by the condition of the car than spec or engine size, so search the Triumph clubs and classic car dealers for a car in good nick and you will be not be disappointed. Having said that the Sprint variant commands a significant premium over the other models, but deserves an extra once over, as these cars have generally been driven harder due to their sporty nature.
Partnership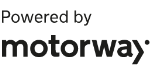 Need to sell your car?
Find your best offer from over 5,000+ dealers. It's that easy.
The Dolomite also formed the foundation for one of the oddest coachbuilt specials to ever be conceived – the Panther Rio. The idea behind this car was to take something relatively sensible to run, and build it to Rolls-Royce levels of luxury, quality and finish.
Two models were offered by Panther Westwinds, the basic 1850cc Rio as well as the 2.0 Sprint-engined Rio Especial. Despite some promising signs early on, the whole exercise was a huge failure, resulting in a mere 38 cars in total. The problem all came down to price, thanks to the fact that the Rio carried an astonishing list price of £9445 in 1980. To put that into perspective, a Jaguar XJ would've cost £7496 at the same time. 
Triumph Dolomite performance and specs
Engine
1998cc, 16 valve SOHC in-line four-cylinder
Power
127bhp @ 5200rpm
Torque
111lb ft @ 4650rpm
Transmission
Four-speed manual (+ Overdrive), rear-wheel drive
0-60mph
8.4 seconds
Top speed
119mph
Insurance group
12
Fuel consumption
23.6mpg
Price when new
£1,740
Dimensions and weight
Wheelbase
2454mm
Length
4115mm
Width
1568mm
Height
1372mm
Weight
1010kg
Triumph Dolomite common problems 
• Part supply: parts can still be sourced through various specialists such as Rimmer Bros, and becoming a Triumph club member can open up a few more avenues. Club members have a wealth of knowledge, and can often point you to the best places for various parts.  
• Repairs: low values mean that there's a high possibility of bodged or 'on the cheap' repairs over the years. Repairs may not always have been carried out to the highest standard, although a car maintained by a hands on DIY mechanic might be in great health. Check a potential purchase over thoroughly in the basic areas. 
• Corrosion: bodywork is the most important aspect of any purchase, as rust can make a seemingly cheap project a long and expensive one. Corrosion can be found in all the usual areas, so check the wheel arches, door sills, boot floor and any external panels.  
• Water ingress: a damp interior is a very bad sign, as it's highly likely that rust will have taken hold. Pulling up the carpets might not sound like fun, but the floorpan might well be rotten so is a good idea. If extensive repairs are needed here, the cost will almost certainly outstrip the value of a car. 
• Roof: vinyl roofs were a fashionable accessory in the '70s, however could be hiding all manner of evil today. Bubbling might indicate rust beneath, which could be difficult to remedy.  
• Overdrive: cars fitted with overdrive units may malfunction due to relay or wiring problems, not overly expensive to fix. Gearboxes that do not operate smoothly and crunch between gears may indicate that a rebuild is required. 
• Trim: interior trim generally wears well, however replacement parts are not that easy to come by so check your potential purchase over to make sure that the interior, seat trim and dashboard is in good condition. 
• Suspension: suspension issues show up in sloppy handling or steering traits. Dolomites should handle sharply and problems here are usually down to worn bushes which are inexpensive to rectify. 
• Engines: the Slant Four engines are generally robust if serviced regularly, however neglect can lead to problems. Oil changes every 3000miles are recommended. This basic engine was used (and continually developed) by Saab, and there is lots of expertise. Overheating due to a substandard or damaged cooling system can lead to a warped aluminium cylinder head. 
Triumph Dolomite model history 
1972: Dolomite is released in 1300, 1500 and 1850 guises
1973: Dolomite Sprint launched with high performance 2-litre 16-valve engine
1975: Higher trim options made available designated by HL badging
1979: Dolomite SE with uprated trim and equipment was offered
1980: Production ends with a total of 204,003 cars made 
Triumph Dolomite production numbers 
| | |
| --- | --- |
| Model | Numbers |
| 1300 | 32,031 |
| 1500 | 70,021 |
| 1850 | 79,010 |
| Sprint | 22,941 |
Triumph Dolomite owners clubs, forums and websites 
• www.triumphdolomite.co.uk – Triumph Dolomite owners club and forum• www.rimmerbros.co.uk – Parts and spares for classic Triumphs• www.club.triumph.org.uk – Club for all Triumph owners• www.tssc.org.uk – Triumph Sports Six Club, open to all models 
Triumph Dolomite summary and prices
The good news is that these great little cars are still available for relatively little outlay, unless of course you want the most desirable Sprint model. Parts and spares are also readily available, with a lot of specialist catering to most of your servicing and restoration needs.  
Standard Dolomites in useable condition can be found for between £2000 and £3000, with the larger engined 1850 model more desirable than the earlier 1300 and 1500s. Runners can still be found for about £1000, but you will probably need expert welding skills to keep it on the road. Well looked after Dolomite Sprints are the most valuable, and fun, costing in the region of £7000-£9000. 
Steer clear of badly neglected cars or ones with bad corrosion as a full restoration is just not on the cards at these prices, unless you can do it yourself. Find a good one however and you can experience Triumph's last real saloon as it was intended. The Dolomite is certainly still very useable and practical today, with handsome styling and surprisingly great handling. In short: the perfect starter classic.
Thinking of buying a future classic? Then take a look at these potential future classics...