Cupra's success could spell the end for SEAT
SEAT financial conference sees firm post positive results with Cupra leading the way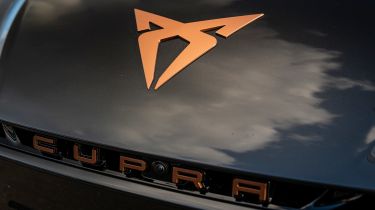 The future of the SEAT brand as a car manufacturer looks increasingly in doubt, after the firm avoided revealing its plans for any pure-electric models at its latest briefing.
At a press conference presenting the company's financial results for 2022, SEAT and Cupra boss Wayne Griffiths said, "The future is electric; that means for our company, the future is Cupra. Cupra is for the new generation." When pushed on what this meant for the future of SEAT, Griffiths commented, "We cannot electrify both brands at once. SEAT and Cupra complement each other during the transition phase. We don't need to decide the future of SEAT today." 
Griffiths also noted that SEAT will continue to look at electromobility (such as e-scooters and even a Citroen Ami rival like the SEAT Minimo concept from 2019). "Our focus is on the three EVs for Cupra," he said, referring to the upcoming Tavascan, Terramar and Urban Rebel. 
The financial results and recent investment in Spanish production facilities spells good news for Cupra, however. In terms of sales, the brand rose by 92.7 per cent year on year, compared with an 18.1-per cent drop in SEAT's volumes in 2022. Turnover is up for the two brands as a whole, however - a 14 per cent improvement on 2021.
The VW Group has also announced that 10bn euros (£8.80m) will be invested into plants at Pamplona, Martorell and Valencia, to bump up production of Cupra's all-electric models. Martorell will also be responsible for producing more affordable electric cars for the wider VW Group, with 500,000 units per year the target by 2025.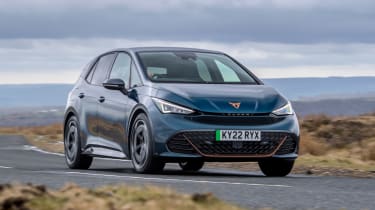 Griffiths spoke on the development of synthetic fuels - something fellow VW Group brand Porsche is investing heavily in. "In terms of synthetic fuels, I think we need to leave that open and not be dogmatic and support achieving the objective of getting to zero emissions by 2035." 
Further afield, Cupra announced it is currently analysing an entry into North America. "US cars are generally bigger, it would be a next-generation product and it would be based on the new SSP platform." The SSP platform, which will underpin the new all-electric Porsche Cayenne would likely form the basis of a new flagship Cupra model. This would align with Cupra's strategy of developing a more premium brand than SEAT, Griffiths affirmed Cupra's customer profile will be completely different from SEAT's.
Now read our review of the Cupra Born V1...