Dacia Jogger Sleep Pack exclusive review: a night in the amazing budget Motorhome
Dacia's product-development gurus demonstrate the Sleep Pack and let us take it for a spin
It's just a box. But then, suddenly, it isn't. There is no escaping the fact that upon first inspection, the latest addition to Dacia's range of accessories looks like the sort of robust workshop bench where you might chuck tools at the end of a day's labouring. There's a neat integration of the brand's new logo, admittedly, but the thing is even made out of wood.
However, then Dacia's reps begin to open it up. A latch here, a hinge there; a couple of slats are inserted, various wooden panels are extended and in less than 90 seconds the box has expanded to become a frame that can support an adult-sized mattress. It's called the Sleep Pack and, true to form, it looks like it does exactly what it says on the tin.
A bed is not, on the face of it, the sort of development that you might automatically expect from Dacia – a brand focused on value and the bare essentials. Except the company has also discovered over the years that its customers like to 'do stuff'. 
So when the Jogger entered development, and its roomy dimensions became apparent, Dacia's product-development gurus started thinking of ways in which it might enhance its owners' lifestyles. Frippery and toys en route? Nope. Something which actually empowers you to get more out of wherever you've travelled to? Bingo. This is a company whose motto is transitioning to 'Good thinking', after all.
We've come to an ice-cold barn on the outskirts of Versailles to be given a rare, behind-the-scenes insight into how this sort of inventiveness translates from a line on an internal Powerpoint presentation to a functioning camp bed that is now being industrialised. However, François Aupierre, Dacia's accessories manager, and Pauline Doublet from Qstomize, the in-house engineering division responsible for it, try to manage our expectations as they prepare to pull a black fabric cover off a shape in the corner of the room. "You have to understand that this has never been seen before," they say, warily. "It's the first ever prototype."
That may be, but what they reveal is also an engineering work of art – slabs of wood, cut and jointed together to make a box that can, through some clever hinge work, expand into a support for a full-sized bed, and/or fold forwards to be a table, all the while offering storage space. Rough and ready it may be, but as a proof of concept, it is glorious.
"The Dacia bosses were a bit suspicious when we first showed them," François says. "But once we opened it out, Denis le Vot [the firm's CEO] lay down on the bed straight away." 
The unit is, we're told, the work of one man, Eric Bouffette, who was given a brief within Qstomize (the division which normally adapts Renault Group products for the French postal service, driving schools and the like) and shown a Jogger, so he could work out the parameters. A few fag-packet calculations later, he started bolting panels together to come up with an extremely clever solution that delivers several key qualities: it is simple to use (even for one person), it still allows boot space (the area beyond the drop-down table retains up to 220 litres of storage) and it is removable (the entire 50kg unit is secured using the tie-down hooks in the boot). 
Partnership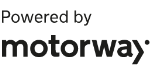 Need to sell your car?
Find your best offer from over 5,000+ dealers. It's that easy.
"These were all important aspects that we thought of right from the start," Aupierre explains. "Some of the early proposals had a kitchen, extra seating and so forth, but these are extras that our customers can choose to buy themselves. In lots of cases, they'll already have them – so what's the point in us asking them to pay for them again? And of course, the fact that the box is removable means that during the week, the car can be a normal Jogger – even a seven-seat version, if you want it to be. Plus we can also sell it to existing owners, if we want to."
There's a second version of the box at the other side of the room, designed to show how the initial idea progressed. It's noticeably neater, of course, and the fold-out flaps at the top edge of the bed support – designed to make use of extra space around the doors – have been replaced by elements that slide out instead. 
But at the centre of our presentation area is a Jogger itself – equipped, we're told, with the very late prototype of the Sleep Pack; it's so fresh, in fact, that when Lionel Jaillet, the company's vice-president of performance, turns up later in the day, he admits it's the first time he's seen this version. The box is tidier again – though still unmistakably derived from the original idea. But as Aupierre and Doublet set to work, pushing forward the front seats, folding down the second row, sliding the parcel shelf out of sight and then opening up the box, it's hard not to giggle. The Jogger is no longer a five-door hatchback; it's somewhere you could lie down and sleep.
This is our cue to jump aboard. It's handier to remove the side bolsters from the mattress, since this frees up a bit more space for you to slide your knees up as you climb through the open rear door. The scalloped roof lining of the Jogger helps to give you enough space so it doesn't feel too claustrophobic. And it is seriously solid – as in, I've spent nights on full-blown camper beds that didn't feel as fundamentally supportive as this. The jury's out on mattress thickness at this stage, but as a place to crash overnight – with the window covers in place – it feels ready.
Aupierre says that it's important to not consider the Sleep Pack as an alternative to a proper campervan. "That's not what this is about," he says. 
"This isn't meant as a solution for a week-long family holiday. Our use case is the fishing enthusiast who wants to sleep near the river or lake and then go out really early in the morning; the cycle fan who wants to drive to a remote spectating point and then get some sleep before the racers ride past; even someone going to the Le Mans 24 Hours, who wants to go to the car park in the middle of the night for some rest."
But Dacia clearly thinks there are some people who may want to go further with their cars, because the rest of our presentation room is filled with a large tent. At a moment's notice, it gets strapped to the Jogger's open tailgate to make a fairly substantial living area for you and yours (the tent is around 11 metres long, in fact). 
Aupierre and the team are a little less sure about this set-up; it's a useful brand extension (the tent is finished in the firm's new khaki colour, and sports Dacia's logo), but it's so cohesive that it might be considered a little bit (whisper it) flash. Nor would it necessarily be much more of a home for a full-blown family holiday. 
But we can see straight away how it could be assembled to form a day base where friends and family can gather, shelter, spend time together – one that's considerably more usable and easier to access than a roof tent, and one that could be set up in most areas where a Jogger can go. Those traits alone make it a pretty remarkable accessory, even before prices are discussed (and we'd expect them to be reasonable).
Dacia's recent rebranding focuses on how its value-led approach empowers its owners, gives them freedom to move, to explore. In some ways, the Sleep Pack is as good an example of that as any of the cars themselves. Not bad for a box, really.
Exclusive: Sleep Pack on test
The tone is one of mild disbelief: "You're sleeping? In that? You're mad." I'd expected nothing less from seasoned campers, but even so, the reaction to the sight of a humble Dacia Jogger occupying a full eight-metre pitch in the middle of a Sussex campsite is one of brutal bemusement. "How will you actually doze off?" they ask. "Simple," I reply. "I intend to drink the best part of a bottle of red – purely as a precaution, you understand – and then lie down."
This real-world test of Dacia's Sleep Pack is taking place only hours after the final version was revealed, and it wasn't part of the original plan. But when chatting to execs like Lionel Jaillet at the preview of the kit in a French barn, it became clear that they might be willing to allow us to try a prototype in the wild. And journalistic curiosity did the rest.
Even so, as the sun sets on a February evening, the temperature begins to drop rapidly enough for me to wonder how wise an activity this might be. Granted, we've come to Concierge Camping near Chichester, which borders on glamping, but the fact remains that while there are power sockets on every pitch, the Jogger is a car with a bed, not a motorhome with an auxiliary heater. If I want to keep the chill off, my best bet might be to just sit there with the engine running.
Still, I'm not about to back out just yet – so with a little daylight remaining, I set about converting our Jogger into overnight quarters. The kit in our vehicle, imported from France just days earlier, is the 'middle prototype' outlined on page 54. It looks familiar enough, but there's a total absence of instructions. 
I rack my brains to recall how François Aupierre and Pauline Doublet unfolded the box and its contents, and in 10 minutes I have something that looks like what we were shown in France, and only a couple of spare (mystery) bits of wood. I send a pic of these to Dacia's UK rep asking for clarification on their importance. The reply? "Your guess is as good as mine."
There's not a great deal of space left in the Jogger in which to spend the evening – you need to shove the front seats forward a bit to make room for the frame – but fortunately Concierge has a) an excellent, warm bar and b) a pop-up food takeaway next door selling hearty Asian curries and the like. A glass (or two) of Merlot and a decent beef rendang later, I'm ready for bed. 
But is the Dacia? It feels properly cold as I walk back to the car, so I elect to pre-warm the cabin first with the engine running. After barely 10 minutes it's toasty in there, and I've also managed to hang a power cable through a slightly open window, and hooked up a domestic electric blanket. A quick change into sleeping attire, and I clamber aboard in a fairly ungainly fashion. 
Once I'm in, the first feeling is that I've slept on many a motorhome bed that's not as supportive as the Sleep Pack; it feels solid and the mattress is doing a good job. The prototype hasn't got the optional window blinds, so I don an eye mask and lie down. The World Tonight is starting on the BBC app on my phone, yet I can't recall anything but the headlines; I'm asleep within minutes.
I wake at 4am; the electric blanket has timed out, so I'm exposed to the freezing temperatures. I flick on my thermal assistance again and before I know it, the duvet is snug again. And I'm asleep once more.
My alarm clock goes off; it's approaching 7am and daylight has flooded the cabin. It's time to get up anyway; snapper Otis Clay is already en route to take the pictures you see here (we've spared you the sight of me in PJs, you'll be pleased to hear). When he arrives, I fold down the Dacia's table (which takes a mere 10 seconds) and plug in a travel kettle for a couple of cups of tea. It's not luxury, but it's functional.
What has Dacia created with the Sleep Pack, then? It's not a rival to a motorhome. But assuming that the UK's still-unconfirmed pricing gets vaguely close to the European total (around £1,300 when ordered with a vehicle, and a little more as an aftermarket accessory), then what you have here is a kit that allows you to convert your Jogger into a temporary bedroom, with exceptional value and a surprising amount of comfort, but no added frippery. It might seem a strange option for the company to offer, but in pretty much every way, it's also absolutely on brand.
Assemble the Sleep Pack in 6 easy steps
Packaged: Sleep Pack stows neatly in the Jogger's boot, although you have to remove the third row of seats to get it in there.
Measured: Fold the back seats and the concertina section on the front of the Sleep Pack is cut to fit on top of the angled backs.
Braced: Wooden supports slot in across the frame so that the box section is sturdy enough to take the weight on top.
Unfolded: Full-width boards are then opened out to create a large, flat surface for the mattress to rest upon.
Located: Mattress is thin to help with packaging, but memory foam construction means that it's surprisingly comfortable.
Sorted: With a thick duvet on top (and our own electric blanket), Sleep Pack is ready.
Tell us about your car in the Driver Power survey...
Discovering Dacia 
A special feature exploring Britain's favourite value car brand...