The future of Dacia: CEO plans value car empire
Dacia boss Denis Le Vot explains how the brand has gone from strength to strength
Denis Le Vot wants to sell you a car. And he has a good idea when and why it might happen. What started out as a relaxed discussion of how what was once a state-owned brand from Romania has become the value king of private-car buyers across Europe has, inevitably, arrived at the present day. Having reached this point, Dacia's CEO can't resist looking into the near future. And boy, is he excited about it.
With Europe's car manufacturers racing each other down the path to full electrification, this may seem a strange period for a brand that has frequently eschewed the latest tech to see huge potential. But Le Vot is positively fizzing as he looks forward two years from now, when his line-up will have expanded into yet another new area of the market: a full-sized family SUV, as previewed by the Bigster concept.
We're standing alongside that very show car, in fact, in one of the 'design review theatres', deep in the bowels of parent firm Renault's Technocentre on the outskirts of Paris. Denis has prepared a few slides to illustrate his points and the one tracking the prices of family crossovers – think Nissan Qashqai and its ilk – has him hopping from foot to foot with passion, anger and excitement.
He slaps the Bigster concept on the roof. "This is coming, and it is for the many," he says. "We are Dacia; we don't forget this. Let's say that you and your wife, you bought a crossover for £28,000 a while back. Then after five years you renewed, at £30,000. Then you renewed again, maybe at two years, at £37,000. The joke begins to be real, huh?
"From £28,000 to £37,000? Your salary doesn't move that fast. And the next time it could be £41,000. You have your mortgage rates to worry about, your energy bills, and suddenly you turn round and say, 'Let's stop this. We're not going to stop eating, or going on holiday. We're not going to take the kids out of clubs or holiday camp. But we don't want to get around on a bicycle. What can we do?'
"And then you turn your head and see that the Dacia Jogger is here as a 4.6-metre-long crossover, a full-sized C-segment crossover, with the right sort of features that you need. But at a Dacia price – from less than £20,000. And you say, 'We're going to take this.'"
There is a feeling within the wider Renault Group that the car market, and its customers, have moved towards Dacia more than ever over the past couple of years. The firm enjoyed a solid 2022, with its sales volumes across Europe holding strong while others struggled. The result? Increased market share. Cut out fleet sales, which Dacia doesn't really push with the same cut-priced offers as many brands, and it's a sales sensation. One in 14 cars sold to regular private customers across Europe last year was a Dacia.
Partnership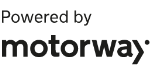 Need to sell your car?
Find your best offer from over 5,000+ dealers. It's that easy.
It's a long way from its origins as a state-owned way of giving the citizens of communist Romania easy transportation. Dacia started in 1968 with a vehicle based on the Renault 8, so when the government was looking for someone to take on the business at the end of the nineties, there was an obvious connection for the French brand's executives to pick up.
"At the time," Le Vot recalls, "the factories in that region were operating to a very strange economic model; they just kept making cars, keeping jobs, but the margins were very variable. The plant, the infrastructure, that was all USSR stuff, so they didn't need investment any more. They were USSR-spec cars that were made as they always had been, but they were cheap; you could have a Lada Niva for $2,000.
"And the boss at Renault at the time, Louis Schweitzer, started saying, 'That's a clever thing to do. If I can block the spec of the car, avoid forever adding and changing things with lots of new generations, then maybe I can block the price as well, at a certain level.' And he thought, 'This is what's needed.' Because cars that were made in Western Europe – for French, German, British people – were not what they would need in Eastern Europe. We're talking about not long after the fall of the Berlin Wall here, after all."
The move was not universally popular within Renault; could the company actually own a second brand? Was there enough money to be made from investing in these regions, emerging into Europe? So when Schweitzer gave project manager Gérard Detourbet the go-ahead to develop the first all-new Dacia, he did so with local engineers in Romania, away from the pressures of French staff looking over their shoulders.
The result, in 2004, was the Logan, a small saloon that reflected its eastern focus with not only its bodystyle, but also prioritising fuel efficiency and space. And a list price of around 5,000 Euros. "It was an incredible achievement," Le Vot says. "Gérard really is the father of the brand, in that respect; the principles that we still use today, a lot of them came from him."
And here's the thing: they are relatively basic values, but ones that have to be adhered to at all costs. "It's actually easy," Le Vot says, when we ask him to reveal the secret recipe. "Dacia is about essential content, designed to cost, so that the cars can be 'essential in cost'. We have a specific way of manufacturing, with big, very efficient factories, and a unique way to sell them, which is to say we don't run after volumes on the less profitable channels, like chasing fleet sales. We just stick to no discount: boom, that's the price.
"The trick – the magic, if you want – is that you have to have all of these at the same time. If any one of these elements is missing, from any product, at any point, then Dacia does not exist. Simple."
The early success with the Logan gave Dacia's management the confidence to push for a range, instead of just a single model, allowing vehicles that would have greater appeal outside of Eastern Europe. The Fiesta-sized Sandero supermini came next, followed in 2010 by the company's big breakthrough vehicle, the Duster.
"We realised that none of the principles I've just mentioned was necessarily restricting the size of vehicle," Le Vot says. "And by far the biggest area of the market at that time was SUVs [it's even more so today]. So we committed to the Duster, a 4.3-metre-long car with the same 'soup' as the Sandero and Logan; the conception, how we build it, and so forth.
"It was a smash hit, right from the first minute. I was still in Russia then and we had a million people buying Corollas and other hatchbacks who really wanted an SUV, but who had nothing available between a 300,000-rouble Lada Niva and a million-rouble Nissan Qashqai. We launched Duster at 500,000 roubles and on the very first day, I had a year's worth of orders." Now in its second generation, the Duster remains Europe's best-selling SUV to private customers.
More recently, Dacia's progress has been boosted by a switch to Renault's CMF-B platform, the same underpinnings as the current Clio. This has supported the new generation of Sandero, its Stepway crossover cousin and the remarkable seven-seat Jogger. In the next two years it will deliver an all-new generation of Duster and, in what must be one of the car industry's more extreme platform stretches, the 4.6-metre Bigster.
On paper, it might look odd for Renault to allow its value-focused brand access to the (expensively engineered) architecture. But there's a bigger, longer game in play here. The fact is, Dacia brings significant numbers of new-car customers to the wider Renault Group. And of those who do come in via a Duster or a Sandero, four fifths will stay with either Dacia or Renault. It makes money on every car it sells, of course, but plays a key role in the wider ambitions. If Denis' analogy about the Bigster is correct, this influence is only likely to increase, too.
Our time is up; Le Vot finds a few minutes for a couple of extra photographs, then he's off. His parting shot is a good one, though. We've been talking about how Dacia will make the transition towards electrification; Denis says that by the end of this year, he hopes to be able to say when (not if) the UK will get his company's first EV, the baby Spring. But he adds that in the longer term, just as there was no reason why Dacia's principles could stand in the way of the original Duster, the same approach could ultimately prove crucial in delivering cleaner motoring to the masses in a phased, affordable way.
"We will electrify our range," he states. "The important question is not if, it's when. And the answer is the later, the better. We live under the umbrella of our big brother Renault, especially on CO2 targets – but when we do electrify, everything is on offer. Because of Renault, it's all top notch – hybrid, plug-in hybrid, pure-electric platforms.
"We do have a choice to make, for 2028, when it will be time for a new Sandero. But we will put that decision through the same questioning as everything we do. That's how we end up with a car like the Spring, which nobody else does. It's tiny, less than four metres long; it weighs less than a tonne; that means we can move it with a 27.5kWh battery, and that helps to keep the cost down to just over 21,000 Euros.
"You won't cross England with it, probably. But it shows how our electrification has to be on the same principles of essentials. We have to think about the centre of Andalucia, or the Greek islands, because people there won't have the same requirements as buyers in Stuttgart or London. It's a choice with four wheels, and if charging overnight at a slower rate means you can save 2,000 Euros, then our customers, many people, are going to want to do that. Essentials again, you see?"
Discovering Dacia 
A special feature exploring Britain's favourite value car brand...