How to build a budget car: Dacia's engineering philosophy uncovered
We discover how the way Dacia builds its cars is totally in keeping with the manufacturer's philosophy
Having driven a Jogger 'home' to Romania from Paris, it'd be remiss of us to not spend the remaining time before the flight home exploring how Dacia engineers such great value into its cars.
There are three main locations in Romania where the brand's models – the Jogger included – are designed, developed and manufactured to be great-value motors. And handily, all three sites are within a short drive of each other. There's a common theme here: cutting-edge technology often used for very pragmatic purposes. Our whistle-stop tour starts in the country's capital.
Bucharest
The sizeable Dacia Business Center to the west of Bucharest brings multiple departments once spread out across myriad locations under one roof. There's a tram stop right outside, as is the entrance for the Preciziei stop on the Bucharest Metro. This is no accident: a key consideration in the placement of the office was making it easily commutable for younger engineers and designers who might be more reliant on public transport than older colleagues.
They're also drawn to the modern facilities, such as the well lit design studios, Dacia Design Center director Yohan Ory tells us in our first chat of the day. And in a way, the relative inexperience of the younger staff members is something of an asset.
"Some of my designers don't necessarily have a lot of experience in driving," Ory says, adding, "But they have experience in being together in the outdoors, which is exactly spot on with the philosophy of Dacia."
The staff here can take advantage of technology including milling machines, a paint booth, 3D printers and virtual reality. The latter is particularly handy for staying in touch with Renault colleagues worldwide, enabling staff to have joint sessions to review designs in a virtual 3D form. After everyone has donned their VR goggles, it can feel like they're in the same room together.
For collaborative working, it's still useful being in the same room as someone, which is why the new set-up with a single office is ideal for the complex back and forth that goes on between the design and engineering departments. The convenience is illustrated as we take a lift up a few floors to the Engineering Connected room, to meet Alexander Simionescu, General Manager Renault Technologie Roumanie, and Claudiu Pîrvulescu, Project Lead Digital Virtual Mock-Up & Virtual Reality.
As Simionescu puts it, this is where "the dream – which is a drawing – has to become a reality. That's engineering". Pîrvulescu shows us one tool used to facilitate this transition: a complex virtual model of the Jogger, which is made up of 32 million pixels and 9GB of data. The colour and spec of the car can be altered as desired, and so can the setting, right the way down to the time of day, the latter being particularly handy when it comes to checking for excessive reflections.
Physical materials can be scanned for the correct level of detail, such as the grain in the material used for a model's steering wheel, for instance. Misalignment in the Jogger's front doors, which was discovered and fixed with this software, is offered as an example of the kind of digital problem-solving that goes on here. A further and even more clever extension of this can be found at our next stop.
Titu – Test centre
As a sign of just how fresh Renault's test centre in Titu is, its 20 miles of track is lined with tall netting. This is intended to keep prying eyes from seeing prototypes undergoing evaluation. Eventually, trees will do the job, but they have a fair few years of growth ahead of them before they're tall enough.
Partnership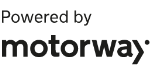 Need to sell your car?
Find your best offer from over 5,000+ dealers. It's that easy.
Before taking to the track, we head inside the main building, past a historical line-up of Dacia models from the company's beginnings right the way up to recent times, and into the 'CAVE'. While this might sound like something you'd find below Wayne Manor, CAVE is an acronym which stands for Cave Automatic Virtual Environment, where we once again are shown the ropes by Pîrvulescu.
We're looking at a similar digital model of the Jogger, but this time it's in a cube-shaped alcove, and after I don some special glasses, it appears in 3D. The set-up involves 10 projectors, two for each wall, and a dramatic increase in computing power.
This format allows engineers to better tweak the product, a process which for the Jogger involved members of the public. Thirteen regular consumers were brought into the CAVE, and based on their feedback, the Jogger's second row of seats was brought forward by 20mm.
So while technology seems awfully flashy on the face of it, CAVE serves a very practical purpose. It means tweaks can be made without delaying a car's release, and it also saves Dacia around two million Euros a year, because it cuts down on the number of physical prototypes that are made.
Testing the real deal is still a very important part of the process, of course, so we jump into the passenger seat of a Duster driven by Laurentiu Radu, Senior Manager Engineering, Customer Requirements. Once parts have been physically tested for various concerns such as NVH (noise, vibration and harshness), prototypes can be put together and sent out around this facility's varied course.
Here, it's necessary to simulate five years of driving in just two to three months, and for a model that might be sold all around the world. That's why the 'dust tunnels' can kick up dust with different granularity to simulate what the cars have to face in distinct countries, and why the city course has different areas to represent places around the globe. For instance, Dacia even went to the trouble of measuring the height of the average London kerb to replicate at the test centre.
We have a go at driving up and down these kerbs, and also driving through water. The facility includes both salt and freshwater fords to drive prototypes through as they are put through their paces.
Some high-speed testing is done here, but there isn't as much emphasis placed on going more than 180kmh or so, simply because it isn't all that relevant to customers (we can't imagine many people will bother trying to max a Jogger on the autobahn, as we did). Of more importance are elements such as the rough-surface evaluations that subject cars to vibrations of different frequencies, allowing testers to listen for squeaks and rattles in the cabin.
Mioveni – Factory
Dacia has built cars at this site in Mioveni since 1966, but the majority of buildings are a whole lot newer. Taking us on a tour are Christophe Didi, Dacia Vice President of Industry, and Carlos Carrinho, who is director of the plant.
Our first stop is the stamping department, which churns out nearly 300,000 parts a day using 900 tonnes of sheet metal. The components aren't justfor the cars built on site, but also for Renault plants around the world, including Tangier in Morocco, and São José dos Pinhais, Brazil. It's a bright, airy and modern building, with the noise of the press providing a rhythmical soundtrack that Carrinho, a veteran of car manufacturing, describes as relaxing.
The parts that aren't sent elsewhere end up in the body shop, where the shells take shape. Automation is only used where necessary, and robots do around 46 per cent of the work in this part of the factory. The areas over the robots aren't lit, as is the case for other parts of the body shop when unoccupied by workers, helping save energy.
We move on to final assembly, where about 1,400 cars are completed every day, out of a total of around 350,000 made in Mioveni each year. Here, we find that 'marriage in motion', the point at which the 'guts' of the car (the engine, transmission, brakes and suspension) meet the body shell, is completed using good old-fashioned synchronisation and mechanical indices.
"If you go in most plants in Western countries you will find cameras, sensors, positioning exactly at the right place on the X, Y and Z [axis]," Didi explains. "Here it is not like this; it's just inclined and just by gravity it goes by the right position. The more simple it is, the more reliable is." Carrinho adds: "If you have a camera system, if you have a breakdown and you don't know how to solve [it], you need strong technology just to solve the problem."
This is one of the last things we see before departing Mioveni, and it neatly mirrors the ethos of the end product: uncomplicated but smartly engineered, and thus very effective.
What's your favourite Dacia model? Let us know in the comments section…
Discovering Dacia 
A special feature exploring Britain's favourite value car brand...