Dacia planning £5,000 city car
Exclusive images show look of booming brand's new baby, based on current Renault Twingo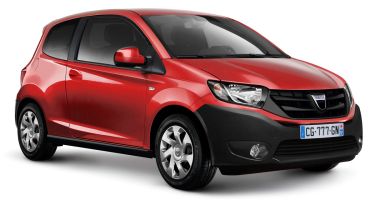 Dacia has been confirmed as the fastest-growing car brand ever to hit the UK – and it's planning to build on this by launching its cheapest ever model.
The range currently kicks off at £5,995 for the Sandero, but this all-new, smaller car – revealed in our exclusive images – is set to start at around £5,000.
So, how do you produce a brand new car for the price of a 10-year-old second-hand VW Golf? Well, for a start Dacia plans to borrow an existing platform from the outgoing Renault Twingo.
Renault is replacing the city car, using a brand new, rear-engined, rear-wheel-drive architecture, so it makes sense to squeeze some more life from the old car's underpinnings in a Dacia model. The Sandero already performs this trick, as it's based on a MkIII Clio platform – but this chassis can't go any smaller.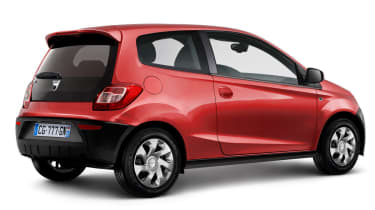 Image: Poblete
Brand development director Rafel Treguer has always said Dacia will consider moving into any class of the market if there's sufficient volume. And there's clearly a solid case to be made for low-cost models, if you look at the forthcoming Suzuki Celerio city car and the sub-£7,000 model Vauxhall is planning as an Agila replacement.
Dacia will be hoping to keep build costs down, too, and is planning to use alliance partner Lada's factory in Togliatti, Russia. Not only does this have spare capacity, but it will allow Dacia to produce cars to a budget.
Expect to see the new model arrive late next year, with the most basic versions featuring steel wheels and unpainted bumpers. All cars will get airbags, ESP and ABS, but buyers will have to shell out extra if they want electric windows, central locking, alloy wheels and even a radio.
Rise and rise of Dacia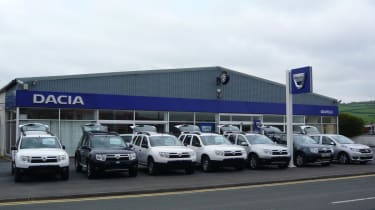 Dacia is the UK's fastest-growing car brand ever, going from a zero per cent market share to 1.4 per cent in only 10 months. Ken Ramirez, managing director of Renault and Dacia UK, told us a significant proportion of Dacia buyers are coming from the used car market. Despite its budget prices, the top-spec Laureate front-wheel-drive Duster is the brand's biggest-selling model.