Carl Cox on cars - superstar DJ opens up on his automotive passion
Globally renowned DJ Carl Cox joined the Auto Express podcast team for an unforgettable chat about his life in cars, and bikes...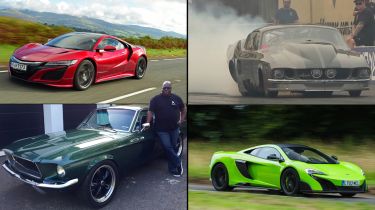 Carl Cox made his name filling dancefloors across the planet. The DJ and music producer has risen from teenage years spent running a mobile disco out of the back of a Ford Transit van to global dance music superstardom. 
Through 80s Chicago house, the 90s rave scene and his legendary 15-year residency at the Space nightclub in Ibiza, Carl Cox has been ever-present at the centre of dance culture. But, that glamorous world is by no means his only passion. Carl Cox loves cars.
"I do have a few homes around the world and I've got cars in the UK, in the Isle of Man, in New Zealand and in Melbourne, Australia," he explains. 
"Most people know me as a DJ and I've rocked the house for many, many years, but behind me has always been cars, bikes, racing. It was just a hobby at one point, but the hobby's started taking over my life a little bit."
Carl joined the Auto Express team as a special guest on the 21st edition of the Auto Express Podcast and his passion for the automotive world proved as infectious as the grooves he weaves through his DJ sets. He regaled us with memories of some of the amazing machines that make up the total of around 100 cars that he's owned over the years. He touches on his love of fast Fords, the exotic supercars that have graced his collection and the Transit vans that powered his first steps up the DJ ladder.
We learned of his company Carl Cox Motor Sport, it's ongoing involvement in motorcycle and sidecar racing, plus his latest 4,500bhp Ford Mustang Pro Mod drag racer and his new role as ambassador for the London Motor Show. 
He was just getting into his inimitable stride on his collection of 100+ motorcycles, including a Moto GP-spec Ducati Desmosedici and an MV Agusta F4 Claudio, when we ran out of time.
Below you'll find the highlights of our chat with the DJ who's as passionate about cars as he is about music. To listen to the great man in full flow for yourself, simply download episode 21 of the Auto Express Podcast, you will not regret it…
Carl Cox on cars
Read on to hear Carl's insights and stories about some of the stand-out cars in his life with images of similar models for illustration purposes. Carl's 'Bullitt' Mustang and Mustang Pro Mod drag racer are pictured but first, how many cars has he actually owned?
"I've had about 100 cars, I think. They just used to blow-up, wheels fell off, all sorts of things - some got stolen - all sorts of mad stuff happened to me and my cars.
"You know, I tinker too much with them, I always want them to go a little bit faster than they should and they always broke-down or I busted something. I was a bit of a street racer, I was always out all the time. And, you know, if I was late for a disco, boy, get out my way!"
Ford Corsair
Carl's love affair with Fords was sparked by the series of Blue Oval models that his father owned, and it's endured to this day…
"Most of my cars have been performance cars in some way shape or form and I'm a Ford man. My father was always a Ford man, so - Ford Anglias, Ford Pops (Ford Popular), Mk1 Cortina, Mk2, Mk3, all the way up until Mk5. Zephyr, Zodiac, Ford Corsair - all these cars are what i grew up with.
"The 2000E Ford Corsair, what a gorgeous car. That shark nose at the front and everything, a beautiful car. There's a story about that car actually, I was driving along, I went to miss a cyclist and as I was passing the cyclist, a guy was pulling out of the pub and I smashed into him.
"I couldn't get the parts to fix it again so it got written-off. It was a beautiful car, it was classic and that was the end of that. The cyclist, of course, was fine. I saved him but i couldn't save my car. "
Ford Transit
The Ford Transit van wasn't just 'the backbone of Britain', it was the workhorse behind the early expansion of the Carl Cox DJ empire...
"The thing to have was a Transit van, V4 engine, let's go. This is the thing that I took all my gear in and if I didn't have the Transit van, it would be an Escort panel van and I'd have to do two runs because I couldn't get all the equipment in it.
Partnership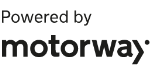 Need to sell your car?
Find your best offer from over 5,000+ dealers. It's that easy.
"They were quick enough, my fastest one was an A-registration which had a 2.0-litre overhead cam (Ford) Pinto engine in it and that thing absolutely flew.
"But i did enjoy the V4, it had the twin wheels on the back so it was a bit longer, anyone who was in the back of it just had to hang on. We had some fun, there's no doubt about it, but we couldn't get away with all that stuff now."
MG Maestro 
Eventually, Carl's DJ career started to take off and the first car he bought with the proceeds was quite special - an MG Maestro EFi. With its 115bhp 2.0-lite engine, it was a leading hot hatch of the day and the manufacturer claimed a 115mph top speed was possible, where conditions allowed...
"B reg, it had red pin stripes all over it. The only reason why I got rid of it was because I wanted something a little bit bigger."
Fiat Tipo
Next-up, Carl got his teeth into the first generation Fiat Tipo which might seem like a bit of a comedown but it was a practical car, with a digital dash to impress (or scare) your friends...
"It was a hatchback, you could get a lot of gear in the car but the one thing I used to do was because it had a digital dash you could change it from miles per hour to kilometers. So as I was going up the motorway, I'd change it and it would be 260-something, and they'd be like; 'oh, why are you going so fast!'" 
Mercedes 560 SEC
Things got better and better for Carl and he soon upgraded to something far more substantial, and German...
"When I did actually start to really make some coin DJing I got a 1996 560 SEC Mercedes and I still have that car today, it's in my garage. It's in pearl grey and chrome and it's got AMG wheels. It starts on the button and it's absolutely amazing that car.
"The reason i bought it was that at the end of the day I was sick and tired of fixing the cars that broke down all the time and I thought Mercedes has to be a car that will last forever, and I still have it, there's 92,000 genuine miles on that car and it still drives like it was brand new.
"You know what's really cool about that car as well, it's the horn. Now, I don't know any other car that has two sets of horns. You've got one horn that goes 'beep, beep'. It's the one for when you've got horses going past and you just want to let them know you're there, and the other one goes HONK, HONK!
"I don't know why it has them and there's a switch that goes between the two. That's gold, I mean, that's what you pay your money for. It sounds like a freight train, it's amazing."
Ford Escort Mexico
As a man with a lot of cars, you'd think Carl would have problems deciding which one to drive, but he didn't take long to come up with an answer when asked about his favourite daily driver - his Mk1 Ford Escort Mexico.
"It's such a bully-boy car to drive. You start that thing up and everyone around me is just like, 'what the hell is that'!
"Everyone's gone hybrid crazy, the cars are so quiet you can't even hear them, but you can hear me vroooom, vrooom! Trying to keep it going cos it's old, get the choke out, vroom, vroom! 
"I still get Honda Civics going past me like; 'what you doing?' But I'm enjoying myself so much, I just love it. 
"Cars really pick me up at the end of the day and I'm so fortunate to come from the old school of having cars. The cars of today, everyone's like: 'Does my iPod fit? Does it have USB?' And it has to have satellite navigation. In my day it was the bloody A to Z and you got lost anyway, that was the fun of it."
Range Rover
Not a man for the mod cons, Carl can still appreciate the joys of modern comfort and refinement - up to a point...
"All the essence of driving a car today, I mean I've got a nice Range Rover so I drive that around and it's so smooth, beautiful and nice, but I do get bored.
"So l like getting into the old cars because that's what makes me feel alive when I'm driving them, you have to drive them, you can't be on the phone, doing your lipstick, you can't be trying to send texts and all this sort of stuff when you're driving a Mk1 Escort Mexico, it's impossible."
McLaren 675 LT
The current Carl Cox collection has more than its fair share of supercars too, including a McLaren 675 LT that he just couldn't resist at Goodwood Festival of Speed. A nice problem to have...
"I went to Goodwood and I went to see all the McLarens in hospitality and I had my hands in my pockets. I was like, I'm not gonna buy another car. I'm just not gonna do it.
"Then I thought, if I sit in this car and the door shuts, then I've got no choice. So I sat in, the door shuts, I didn't hit my head or anything and I'm like no! So, I ended up with the McLaren and it's just unbelievable."
Honda NSX
Honda's new NSX is renowned as hailing from the more easy going end of the supercar spectrum, but the high-tech hybrid machine delivers across the board with 580bhp and the potential for up to 28mpg, if you take things very easy. 
"It's an amazing car. Such an easy car to drive. It makes you feel like a bit of a hero."
1967 Ford Mustang
Another fast Ford, Carl's 1967 'Bullitt' Mustang is a unique proposition. Beneath the original Highland Green bodywork, not all is as it seems...
"On the inside it's all 2016 Mustang running gear. It has all the engine, all the suspension, everything out of a new Mustang, so on the inside it is what it is and on the outside it's Steve McQueen. It's gorgeous" 
Ferrari 599 GTB
Of course, Carl has owned a Ferrari but the relationship didn't quite blossom in the way it has with some of his other cars...
"When I bought this car I never saw myself as a Ferrari owner, but when I first test drove it, it was like nothing I'd ever driven at all in my life.
"I actually didn't drive that Ferrari that much because it didn't have cruise control and it was difficult to drive in the wet in some ways. I was worried I might smash it into a lamp post, a roundabout or someone else!
"I didn't really have the skills you need to handle this car on the road. On the track, no problem, but I couldn't live with it so I did swap it for a (Aston Martin) DB9, that was a much more sensible car to have.
"What I miss in a lot of cars these days is that when you start the car it should be an occasion and when you start that Ferrari you always get that occasion, it's kinda like: 'Where we going?!'"
"A friend of mine picked up a (Ferrari 488) Pista not that long ago and it's absolutely stunning, but he's scared to drive it anywhere. When you buy these cars you can't be scared of them, you've got to put your foot in them and drive it, and enjoy it for all it's worth!" 
Aston Martin DB9
So Carl's Aston Martin DB9 was a replacement for the rather highly-strung Italian supercar that he found a bit of a handful in the damp British weather. And you couldn't really ask for anything more British than the stunning V12 GT. It certainly had an effect...
"It was the one in James Bond and all I wanted to do was lick it and eat it. It was just a delicious car. I didn't want to drive it at all, I just wanted to cuddle it, it was so gorgeous."
More Ford Mustangs
If there's one car that Carl seems to have an affinity with more than any other, it's the Ford Mustang. He has an extensive collection including modified road cars and a full-on Pro Mod drag racer.
"I have quite a few Mustangs, actually. I've got 7, er, 8 in all and I've got a few of the old ones. Over here in Australia we have a guy called Allan Moffat who is a Canadian, but he came to Australia to race and he won all the races, Bathurst and everything.
"I bought from Tickford Racing in Australia the liveries of his cars that he won with at Bathurst in 1977 and put them on a 2018 Mustang. It has a Roush supercharger on it, 747 brake horsepower and it's a 6-speed manual. It's a licence buster for sure, but it's a beautiful car.
"You can go on YouTube and see me driving the Carl Cox Mustang Pro Mod. At the moment I've just been doing testing with it and scaring myself to pieces with it actually. 
"It's a twin-turbo with two 98mm turbos. The engine is by Proline. It's 4,500 horsepower Hemi big block, so it's no joke.
"I strap myself in that car and it's not funny, it is all business. If the car gets upset, goes wrong or is not happy, I pull the chutes or just come out, no point in trying to be a hero as it all happens so fast.
It's the fastest I've ever been and I think i'm going to end up with the title of the world's fastest DJ"
Carl Cox plans to display some of his amazing cars at the London Motor Show as part of his new role as ambassador for the event. To listen to his chat in full, just download episode 21 of the Auto Express Podcast...