Vegan cars: how veganism and sustainability shape the latest models
We find out how the automotive industry is trying to make more environmentally-friendly cars
We're living in an era where everyone is more conscious of their surroundings, which has led to a spike in awareness of environmental concerns.
Veganism is on the rise, because plant-based living is seen as a more sustainable way of looking after the planet, while there is more interest than ever in the origin of materials used in everyday products.
But where does this leave cars? With leather so commonly used in cabins, is it possible to make a vegan car? And what are manufacturers doing with regard to sustainable materials?
We know these are real concerns for many readers, who are often confused at the advice given in showrooms.
We asked some of the country's leading car makers three key questions: 
What are their alternatives to leather?
Do they cater for those who want a vegan car? 
And what are they doing in terms of sustainability?
For balance, we also spoke to the People for the Ethical Treatment of Animals (PETA) and the Vegan Society, as well as a body which represents the interests of the leather industry.
While this is a big area of focus for manufacturers, you should research a potential purchase extensively if veganism and sustainability are major concerns for you, because the information available isn't always particularly transparent.
How do manufacturers stack up?
Audi
Cloth upholstery is used on the base versions across Audi's model range. Optional combinations with artificial leather and microfibre are also available. Cloth seat panels made from recycled PET (polyethylene terephthalate, or plastic resin) bottles are being offered in the latest A3. 
Bentley
Current interior offerings comprise leather and Alcantara, although Bentley is developing alternatives to these. One example was the leather-like texture that featured in the EXP 100 GT concept, which used leftover skins and pulp byproducts of the wine industry, once grape juice has been extracted for fermentation.
BMW
Sensatec upholstery is offered on selected models for those who wish to choose a leather alternative. This is made from a recycled blend of wool and other materials that are dyed with plant-based colourings. Vegan trims are said to be in development. The i3 EV has a real focus on sustainability with, for example, the leather tanned with natural olive-leaf extract, which is normally a waste product.
PSA Group (Citroen, DS, Peugeot, Vauxhall)
Apart from leather, the PSA Group brands do not use any other material of animal origin – such as wool or silk – and fewer than five per cent of all their cars are sold with leather. 
Across the brands, there are a number of models which do not include any materials of animal origin on any element of the interior, including the seats, gearlever, steering wheel, dash and handbrake handle. These are the Citroen C1 (Touch and Feel), C3 (Feel) and SpaceTourer (Feel and Business), the Peugeot 108 (Active), Rifter (Active and Allure) and Traveller (Active) and the Vauxhall Astra (SE), Combo Life and Vivaro Life.
Fiat Chrysler Automobiles
Full-grain leather is available on Alfa Romeo and Jeep models, as well as some Fiat 500X and 500L models. Polyurethane-based 'vegan leather' is offered on the new electric 500, while other innovations include fabric made from Seaqual, which is derived from recycled plastic waste from the oceans.
Partnership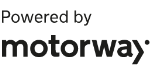 Need to sell your car?
Find your best offer from over 5,000+ dealers. It's that easy.
Ferrari
Aside from leather, Ferrari offers Alcantara and other non-leather alternatives through its Tailor Made programme.
Ford
The electric Mustang Mach-E is the first car from Ford to have a fully animal-free interior. It's also been recognised by PETA for its vegan credentials. 
While leather is standard on Ford's Vignale models and features in other trims, there are alternatives in the shape of Sensico, a synthetic non-animal- based premium upholstery and Dinamica micro-suede, which is also animal-free and features recycled content. Several other materials are also being developed and assessed.
Honda
Leather is standard on the top-spec CR-V and as an option on the Honda e; elsewhere cloth interiors are offered. The company is working towards different options in the future.
Jaguar
Kvadrat, a highly durable, luxury wool/suede cloth fabric, is available as a sustainable alternative to leather in the I-Pace. This is made from more than 50 recycled bottles per vehicle. Jaguar is also working with Econyl nylon to develop interiors made from ocean and landfill waste.
Kia
The interiors of the Picanto 1 and Rio 1 are vegan-friendly, with no leather or animal-sourced parts. In addition, Kia's new EV due next year will offer a fully vegan version. Faux leather is used, as well as real leather and Nappa leather. Brochures and spec sheets make clear when and where this features.
Lamborghini
Alcantara is offered for those who don't want to specify leather (which is only sourced from locally raised cows in Italy). In addition, the brand has its own Carbonskin, a lightweight composite which features in the Aventador and Huracán. This will also be used in future vehicles and is part of the company's carbon fibre recycling process.
Land Rover 
The launch of the Range Rover Velar in 2017 saw the debut of Land Rover's Materiality initiative. According to Amy Frascella, director of colour and trim for Land Rover Design, it "challenges the convention of what automotive luxury materials should be". 
Materiality essentially involves offering an innovative non-leather upholstery, and in the case of the Velar this was Kvadrat, a wool-blend textile that was positioned alongside the highest trim level (the first time Land Rover had done this with a non-leather option). The 2019 Evoque offered the first plant-based Materiality option, Eucalyptus Melange, a premium textile made of natural fibres. 
Amy works closely with a sustainability team within Land Rover, and says: "I would like to think the Velar opened the industry up to the idea that there is more to the future than just traditional materials. We have customers with different value sets that we have to cater for. The goal is to have a Materiality option on all of our Land Rover products, and I think we will achieve that by 2022." 
Lotus
Four types of material are used across Lotus's range of interiors – Alcantara, vinyl, leather and a woven textile upholstery. The company is working on numerous alternative materials and innovative techniques for using them on future models, and will reveal more details of its plans in due course.
Maserati
The rejuvenated Italian brand is working on bio-based and bio-fabricated alternatives to the two types of leather it currently offers. Fabrics are already available for those who don't want leather, and recycled fabrics are currently under investigation for use in future models.
Mazda
The new electric MX-30 is Mazda's first car to feature faux leatherette, rather than real leather on the seats, although it does include leather on the steering wheel and gear selector. Fabric trims rather than leather are available on lower-spec cars in the standard model range.
McLaren
If you want a vegan McLaren, the company could "absolutely" deliver it, according to the design team's head of colour and materials, Jo Lewis. "I don't believe we have yet had a customer who has requested a vegan interior based on the fact that they are a vegan," she says. "But there is often the question: 'if I don't want leather, what else can I have?'. We would then go into our portfolio of materials and give them a better understanding of what we have." 
Among these are two man-made materials that Lewis has introduced since joining the company, SuperFabric and Ultrafabrics. "Ultrafabrics is a PU-based material, and SuperFabric is a polyester-resin type of combination," she says.
The former features in the cabin of the open-topped Elva; the latter in the boot of the GT. "Superfabric and Alcantara could look really incredible – mixing them all together on an interior is something we haven't done yet," adds Lewis.
The company also looks strongly at suppliers' credentials when it comes to sustainability, and will be focusing more on this area in future.
Mercedes
Artico replica leather is available for those who do not want the real thing, and there are other man-made materials in the form Dinamica and Econyl. Mercedes says there has been a significant rise in customers who have chosen fabric and replica leather combinations over the past decade, and it's currently working on developing other sustainable leather alternatives.
MINI
Classic and Sport trims on all models feature cloth as standard, (with the option of upgrading to synthetic part-leatherette) for those who don't want real leather. Parent firm BMW has set itself the target of equipping all vehicles with natural fibres and recycled materials in the near future. 
Nissan
A range of materials are on offer from Nissan, including Alcantara, Ultrasuede, leather and synthetic leather. Customers with specific queries regarding interior materials are advised to speak to their dealer.
Polestar
WeaveTech is a vegan material that is fitted as standard to the Polestar 2. The company describes it as inspired by wetsuits, and its eco credentials are strong – it features a major reduction in plasticisers (just one per cent of its make-up) compared to traditional PVC materials (35-45 per cent). Consistent material quality is said to produce fewer offcuts than leather, too. PETA gave the company a Compassionate Business Award after the reveal of the Polestar 2.
Porsche
The sports car maker points to the Taycan as a mark of its development in sustainability. It's available with a full leather-free interior using 'Race-Tex', a high-quality microfibre material consisting partially of recycled polyester fibres. The floor covering is made from Econyl, which is made from, among other things, recycled fishing nets. Olive-tanned leather is also available.
Renault
A choice between synthetic leather and real leather is offered across the range – in the Zoe electric supermini, for example, both the seats and the steering wheel use synthetic leather, while more leather alternatives are being explored. Carded yarn, made from recycled products, is also used in the Zoe, and the company is investigating how it can make information more readily available to vegan customers in the future.
Rolls-Royce
The British luxury car maker is understood to be working towards solutions in this area, but is unable to confirm plans at present.
SEAT
Leather alternatives are offered across the range, and both SEAT and Cupra are currently researching animal-free options and sustainable materials.
Skoda
A range of textiles, and artificial leather, are available for those who don't want the real thing. Recycled polyethersulfone (PES) plastic also features.
SsangYong
A synthetic leather referred to as TPU (short for thermoplastic polyurethane) is available as an alternative to Nappa leather.
Subaru
Only a handful of trims come with leather seats – the XV SE Premium, Outback SE Premium, Forester XE Premium and Levorg GT, while the BRZ features part-leather trim. All other models and trims are fitted with fabrics, and artificial leather will be introduced in future.
Tesla
PETA is a shareholder of Tesla, and the US company has been proactive in offering vegan-friendly cars. All models feature polyurethane premium seats and trim, and the Model 3 and Model Y are completely leather-free. Model S and Model X have a leather steering wheel as standard, but a polyurethane vegan one can be supplied if preferred.
Toyota
The latest Yaris supermini and the C-HR GR Sport are two models that are offered with interiors featuring fully synthetic leathers based on PVC or polyurethane. Other models are available with fabrics, and Toyota is also developing seat coverings made from partially recycled materials.
Volkswagen
Only around 15 per cent of VW sales are of cars with leather interiors. Microfibre, vinyl or textiles make up the other 85 per cent, and some of the leather is tanned with olive-leaf extract. More environmentally friendly options are being developed.
Volvo
Six different material options or combinations can be chosen for Volvos depending on the trim and model – textile, leather-faced, Nappa leather, premium wool, Nappa leather and Nubuck, and Nappa leather and textile – so leather-free options are available. 
In addition, Volvo's stated aim is that by 2025, at least 25 per cent of the plastics used in every Volvo will be made from recycled materials.
What the leather industry says
Clearly if a vegan car is your priority, you are going to avoid leather. But if being kind to the planet via sustainable production is more important for you, there is an argument that leather is the way to go.
As industry body One 4 Leather points out: "No animal is killed for your car seat." That's because leather is a byproduct of beef and dairy farming, and as long as a massive percentage of the world eats meat, there will always be waste that can be put to good use.
Its production is increasingly environmentally friendly, too, with processed waste being converted into energy and a large percentage of the water used now being recycled.  
One 4 Leather also believes customers should be better informed about what they are actually buying. For example, anything marketed as vegan leather is, it points out, simply not leather and in many cases will be made from plastics.
The animal welfare view
Motoring is an area of increasing interest for PETA and The Vegan Society. The former publishes a list of US-market cars that are available with fully leather-free interiors (including the steering wheel and gearlever) on its website, peta.org, and promises that a European-market list will be published soon.
It says it would consider introducing official PETA certification for cars in the UK, but as Director of Corporate Projects Yvonne Taylor acknowledges: "Because of the number of different components involved, it's complex to certify that a car is fully vegan."
The Vegan Society goes a step further. A spokesman told Auto Express: "The bottom line is that there's no such thing as a 100 per cent vegan car. The rubber and plastic used for tyres is likely to be vulcanised and toughened using tallow (mutton fat). Even the steel used for the car's frame may have been lubricated with animal fat.
"The key with veganism is trying to do your best – it's not possible to be 100 per cent vegan in this imperfect world, but we can avoid animal suffering as much as possible."
Check out the best low emissions cars to buy here...