Electrogenic Porsche 356: classic EV conversion tested
We discover how Electrogenic is breathing new life into classic cars by converting them to electric power, and sample the firm's handiwork fitted to a Porsche 356 C
For many enthusiasts, the idea of owning a classic car is highly appealing, but the reality can be very different. While classics are often stunningly beautiful to look at and feel more special than modern models, running a vehicle that's several decades old can prove to be an expensive and time-consuming challenge.
What's more, it's no secret that petrol-powered cars are on the way out. With the UK's 2030 ban on the sale of new conventional internal combustion-engined models fast-approaching, filling a vehicle with petrol – as well as the necessary additives to make it compatible with modern fuel – may well become pricier and more difficult for owners of classic cars.
One straightforward solution is being offered by manufacturers and third party firms alike, however: to futureproof classic cars by ripping out their petrol engines and installing electric motors in their place. To find out how this works and what the end result is like, we went to Oxfordshire to visit a firm called Electrogenic, which is leading the way in classic-car conversions.
Electrogenic was founded in 2018 by Steve Drummond and Ian Newstead. Steve is a mechanical engineer whose background is in the energy industry, through which he became an advocate of renewable energy. For him, converting classics to electric power is a way to help the car industry go green.
Ian began his career as an RAF radar technician, before switching to cars when he got a job with racing team Norman Abbott Engineering. He opened his own garage in 1995, specialising in the restoration of classic air-cooled Volkswagens and Porsches. The idea to start working on EVs came from Ian's daughter, he told us.
"I was working on a car, but I suffer badly from allergies and one of the worst things for me is unburnt fuel; it makes my eyes itch and run," Ian explained. "My daughter looked at me as if I was a monster and said: 'Dad, you've got to stop doing this. Why not work on electric cars instead?'"
Ian and Steve already knew each other through the motor trade and, when discussing a van the two were haggling over, Ian suggested that it would be better with an electric motor rather than its existing engine.
"We did some research, including a trip to California," Steve told us. "We decided that, for the first time ever, it was possible to make an electric car worth owning. Four years later, here we are."
Electrogenic will now take any car and convert it from petrol or diesel power to electric, taking into account whatever specifications the customer desires. The process is fully reversible, too, but if you do change your mind, you'll have to find another firm to restore the original motor, because Electrogenic doesn't undo its own work.
"We don't want to lose these cars," Ian told us. "The last thing we want is to see them disappear or end up in museums. We want to see them still driving on the road and this enables them to do that."
Partnership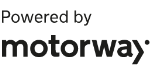 Need to sell your car?
Find your best offer from over 5,000+ dealers. It's that easy.
It's not just about futureproofing, though, as Steve explained: "Most sixties and seventies cars are actually quite difficult and unpleasant to drive. They're slow, they struggle to pull out at junctions, et cetera.
"If you make these cars able to keep up with modern traffic, though, they become something that's fun to drive instead of something that's a bit scary."
Steve and Ian weren't content to let us take their word for this, they wanted us to try it out for ourselves. So, we headed down the road from Electrogenic's Kidlington headquarters to the test track at Bicester Heritage, where we were handed the keys to a finished customer car.
The model in question was a 1964 Porsche 356 C. Originally, this rear-engined coupé had come with a 1.6-litre flat-four petrol engine, producing around 94bhp, coupled to a four-speed manual gearbox. This enabled 0-60mph in 10.3 seconds and a top speed of 115mph.
In a move that may outrage purists, though, Electrogenic changed nearly all of these details. In the car we tried, there was no trace of the 1.6-litre engine. In its place, we found a Netgain Hyper9HV air-cooled electric motor, which runs at 144V and draws power from a 36kWh battery.
As a result, the Electrogenic 356 C makes 107bhp and 0-60mph only takes around seven seconds. What's more, the top speed is increased to 120mph and there's an impressive 140 miles of range, provided the car is cruising rather than being driven on the limit. The 356 can also be fully recharged in just under two and a half hours.
There's one key original feature that's been left in the car, however, that separates this electric vehicle from anything you can buy from a modern manufacturer's showroom: that four-speed manual gearbox we mentioned is still in place, coupled with a new lightweight clutch.
The feeling is an odd one. It's much easier to change gear in the Electrogenic 356 than it is in an unaltered classic car, but the lightness of the clutch pedal and gearlever, combined with the lack of an exhaust note, is quite eerie and takes some getting used to. It does add some enjoyment to the EV driving experience, though, and while the 356 is no Tesla Model S or Porsche Taycan, there's still a decent punch of acceleration when you hit the throttle.
It's fair to say this conversion wouldn't be a viable option for classic-car owners wanting to preserve the sound and feel of their cars, but if you want the looks without the hassle, then it's hard to fault Electrogenic's work.
One significant barrier is price, though. You'll need to provide a donor car – that's a cost of around £100,000 for a 356 C depending on condition – and then pay Electrogenic for the conversion. The firm has a range of options depending on customer demands, but the owner of the 356 we tested had paid somewhere in the region of £40,000.
Explaining the different options Electrogenic offers, Steve said: "The first question is do you want to drive it using a gearbox or not? A lot of our customers, like the owner of the 356, like to have an active driving experience. It's an old car and they want to drive it in a manner similar to how it was driven originally, hence a motor with a gearbox.
"The other thing is how many batteries to put in. The conversation we generally have with customers is don't try and fill the car up with batteries because you will change the way it handles. It's much better to ease back on the number of batteries and have a slightly lower range."
Electrogenic has worked its magic on more than 20 customer cars to date. Its portfolio includes everything from a Jaguar E-Type and Citroen DS to Land Rover Defenders and Volkswagen Type 2 camper vans.
Steve and Ian also offer an electric conversion kit for the Defender, which consists of a 120bhp motor bolted on to the clutch bell housing and 52kWh of batteries stored under the bonnet. It offers around 100 miles of range and costs £24,000. The pair is also interested in providing the firm's services directly to low-volume car manufacturers and restomodders. But whatever happens, it sounds as though Electrogenic is a company with an electrifying future ahead.
Click here for our list of the best electric cars on sale right now...