Best car-themed Christmas gifts for over £50 2023
Want to push the boat out on a bigger present for the car fan in your life? We name our top 20 gifts.
If you are feeling flush this festive period and want to splash the cash on a car fan, there is plenty of choice if you can budget more than £50.
There are driving experiences, toys and gadgets for both kids and adults alike, along with more practical tools and kit. If you're really pushing the boat out, there's even an e-bike. Classic car fans will find plenty in our list to keep them happy, too. 
While some of these gifts may be a stretch for readers who are struggling with the cost of living, we've also included some more affordable choices. So why not leave these pages open on the coffee table, and start dropping hints to your loved ones? 
Nextbase iQ Dash Cam
If you're looking for an impressive gift for a gadget lover who likes to look after their car, Nextbase's iQ dash cam features a mobile data connection so they can check the view from the cameras via an app. It will also alert them if it senses a knock or break-in while the car is parked.
For relatives who are worried about nervous or young drivers, it lets the occupants send live footage to a phone so they can see what's going on in and outside of the car. 
Halfords Five-Drawer Cabinet
Every DIY mechanic treasures their tools, so why not buy them a chest to keep them in? The Halfords Five-Drawer Cabinet can store up to 125kg, and it can easily be moved around on castors, so that it's nearer to the job. 
The drawers are mounted on ball bearings so they slide smoothly, and soft liners stop the spanners and sockets moving around. For security, the whole chest is lockable. At 562.8mm tall, it might be a bit big to fit under the Christmas tree, though.
The Goodwood Off-Road Experience
Goodwood is known for high-speed thrills on the circuit and hillclimb, but the West Sussex venue's Off-Road Driving Experience might be a more suitable gift for those who like a sedately paced day out. 
The recipient will get to drive on the rutted off-road tracks at Goodwood Estate in a fleet of classic Land Rover Series IIAs from the sixties. They will get at least 60 minutes behind the wheel driving along narrow and tricky trenches, steep descents, challenging inclines and mud traps, which will test their skills when the going gets slippery.  
Hawksmoor High Pressure Washer
The Christmas break will hopefully mean the car nut in your family will have time to get their motor looking great, so they can show it off to relatives on Boxing Day. 
A pressure washer will help them blast away the winter dirt, and the Hawksmoor 140 has more than enough power. It also has a snow foam dispenser and even a patio cleaner. We think it's great value, and you can have it delivered, so won't need to battle your way to the shops.
Partnership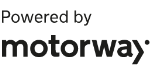 Need to sell your car?
Find your best offer from over 5,000+ dealers. It's that easy.
Austin J40 Continuation
If you think your kid deserves a pedal car that is a step up from the usual Cozy Coupe, then how about this Austin J40 Continuation? The new Legacy Edition J40 is the first Austin pedal car since 1971, and combines the classic look of the 1950 to 1971 version with modern engineering. 
The limited-edition car has exclusive elements, including Ensign Red paintwork, which is an exact match for the original colour offered by Austin back in the fifties. Just 49 Legacy Edition cars will be produced.
Buy now from Austin Pedal Cars
MINI E-Bike 1
If you can't quite stretch to a new MINI Hatchback for your loved one, then the MINI E-Bike 1 is 'only' a tenth of the price, at £3,050. It's the brand's first electric cycle and has been co-designed with the company's design boss Oliver Heilmer. 
The bike has a 250W electric motor, a removable battery and a built-in touchscreen with a navigation system. It's available in Ocean Wave Green or Vibrant Silver, to match two of the shades offered with the new 2024 MINI range.
Hot Wheels City Ultimate Hauler
Do you know a child who gets excited by both cars and dinosaurs? If you do, then the Hot Wheels City Ultimate Hauler will be their perfect gift. It can gobble up and store 20 1:64-scale cars and will then transform into a growling, stomping T-Rex with a racetrack on its back. 
In hauler mode it will swallow the toy cars in its path. Lower the tail and the Ultimate Hauler transforms into a Robo T-Rex with lights, sounds and a two-lane racetrack. Kids can also launch cars from its mouth.
Alfresco Highlands Fitted Picnic Hamper
It might not be the right weather for eating outside just yet, but come spring, picnic enthusiasts will thank you for buying them the traditional wicker Alfresco Highlands hamper. 
It's a cut above the usual picnic sets and would fit in well at any classic-car meeting or festival. There's a plastic-backed tweed blanket to sit on, while inside it has proper ceramic plates, good-quality cutlery and goblets made from real glass, too. You might even find the contents come in handy when you're catering for those extra Christmas dinner guests. 
Buy now from Alfresco Dining Company
Tamiya BBX BB-01
Don't let the TV be the only remote-control entertainment you have this Chistmas. Tamiya's designers have taken inspiration from its back catalogue of 2WD off-road buggies with the new BBX BB-01, a 1:10-scale model with a classic eighties-inspired livery and retro wheels. 
It has an all-new, one-piece monocoque frame and roll cage, with read trailing-arm suspension that's inspired by full-size buggies. You'll need to add another £130 for the motor and R/C equipment, but building the kit will keep the kids occupied until New Year at least.
Tesla...& Chill Blanket
If you want a warming gift for the electric car enthusiast in your life, Tesla has you covered. The Tesla...& Chill Blanket measures 82 x 127cm and has a reversible black-and-grey pattern with pictures of the entire vehicle line-up, including the new Cybertruck. 
There are also images of Superchargers and the brand's lightning bolt silhouette, surrounded by snowflakes. It is trimmed with a vegan suede Tesla logo patch on both sides and is made from ultra-fine 100-per-cent-recycled polyester chenille.
BMW by Design book
BMW by Design is the new book from the author of the acclaimed 'Secret Fords' titles and will be a fascinating read for any BMW fan. Highlights include hundreds of behind-the-scenes images, untold stories, and previously unseen BMW designs. 
To write the book, Steve Saxty was granted the exclusive chance to talk to any BMW designer, engineer and executive past and present. There are plenty of stories about classics from the marque, but it also describes how BMW's current designers work and think as they create the cars of the future. 
Young Driver Experience
Give your kids the chance to try driving exciting vehicles in the real world, rather than just on a screen. Start them off with a Young Driver experience in a sensible Vauxhall Corsa with an hour's lesson for less than £100.
Then add on upgrades which allow them to get behind the wheel of more interesting vehicles, including a Bentley Flying Spur, a variety of classics or even a fire engine. 
Anyone aged between 10-17 can have a go at the driving experience at 72 locations around the country.
Gerber Center-Drive Multi Tool
There are cheaper multitools available, but the Gerber Center-Drive is the one we'd want to find wrapped under our tree. Its unique feature is an arm with a magnetic bit holder, which unfolds and locks into a central position to create a screwdriver that is easy and comfortable to use. 
It will certainly come in handy for fitting batteries to the kids' new toys. Keep the children away from the Gerber's 9cm-long knife, though, because it's sharp enough to carve the turkey.
Limited100 prints
Do you think a car fan in your life might need something to decorate their walls once the tinsel has been packed away? Then treat them to some automotive art. Limited100 offers a huge selection of prints from a group of award-winning photographers. 
You can choose various sizes, frames and finishes for your chosen picture, but each is always limited to 100 to maintain exclusivity. All the prints are numbered by hand and signed by the photographer.
IMOLA Acque Minerali by Omologato
While it's possible to spend six-figure sums on motorsport-themed watches, Omologato's range of timepieces is much more affordable and almost as exclusive. 
The Windsor-based company makes a range of limited-edition offerings which are named after famous races, tracks, drivers, events and teams.  A substantial part of Omologato's profits go back into motor racing, helping to support the sport. 
There are plenty of designs to match a favourite car or era of racing, but we're putting the tasteful IMOLA Acque Minerali on our Christmas list. 
McLaren Tumi Luggage
If you've been good all year, then maybe there's a case for putting this posh luggage on your letter to Santa. British supercar maker McLaren has got together with TUMI to add some stylish touches to a new pair of bags for anyone who likes to cut a dash on the airport luggage conveyors. 
Both cases feature carbon fibre and have accents in McLaren's trademark papaya orange. Inside, the straps for holding your belongings in place are designed to resemble five-point harness seat belts.
Perfection Detailing Car Cleaning Class
Learning how to clean a car like a pro could be the perfect present for anyone who likes to wield a sponge on a Sunday morning. Richard Tipper is Britain's best-known and most prolific detailer and has been trusted to valet the world's most expensive cars. 
He runs occasional classes from his Hertfordshire base in which he will show you how to get a professional finish on your car, including which products to use, how to prevent damage to paint and what equipment you will need. 
Buy now from Perfection Detailing
Scalextric ARC PRO – Pro Platinum
The technology of the latest Scalextric sets might come as a shock to grandpa when he visits on Christmas day and sees the new ARC PRO – Pro Platinum. It is controlled by electronics that allow you to race up to six slot cars on the nine-metre track at the same time, using an app, to add an extra layer of excitement. 
The app lets you simulate weather conditions, lane changing, pit stops, KERS, tyre wear, and even fuel use. The set comes with a model Mustang GT4, Aston Martin GT3, Corvette C8R and Mercedes GT3.
Suixtil Motor Racing Beanie
If it's sunny on Christmas Day, you might be brave enough to take your convertible out for a bracing drive, especially if Santa has brought you a Suixtil Motor Racing Beanie. 
The hat has a vintage goggles design knitted into the beanie to emulate classic driving helmets of old. It can also pull down over the ears to make sure they are kept out of the cold as well. The beanie is available in light blue, navy or grey.
Buy now from Not on the High Street
Upcycled Jaguar E-Type Cufflinks
Cufflinks are a staple Christmas gift, but these are something, which is sure to be a talking point at the New Year's ball. The tiny 24mm-long models are upcycled from original aluminium pistons taken from the most sought-after E-Type, a 1961 Series 1 fixed-head coupe. 
Each pair of cufflinks has been individually cast and hand-finished in England. They come presented in a mahogany-finished box with a certificate of authenticity and a laser-etched plaque. Only 750 pairs have been made.
Now read our list of the best Christmas gifts for under £50...