Best car-themed Christmas gifts for under £50 2023
Looking for some stocking fillers or presents to put under the tree this festive season? We've got some great gift ideas for the car fan in your life
There's no question that many of us are trying to save a few quid this year. Luckily, there are loads of great, inexpensive Christmas gifts available for the car lover in your life, and we've rounded up 20 of the best here.
Whether you're looking for a pair of socks to stuff in a stocking or something more substantial for someone you're close to, you'll find it here, with a price cap of £50 ensuring you don't break the bank.
Heat Holders Car Crazy Socks
We've never put this gift guide out without a pair of socks included in it, and we don't intend to start now. 
These Heat Holders socks have a timeless classic car design, but the best part is that with a rating of 1.6 TOG, they're four times warmer than regular cotton items, without being bulky. Your toes will stay toasty whether you're traipsing round a new year's car show or out on a drive in an unheated classic vehicle.
Goldie
The first title from the National Motor Museum's new publishing arm is a cracker.
It tells the true story of speed-record driver Goldie Gardner and is presented like a compelling novel rather than a dry history book. The volume is packed with period images and is a brilliant gift for any speed freak, daredevil, history buff – or wannabe any of the above. 
Lego Speed Champions 007 Aston Martin DB5
James Bond's famously curvaceous Aston Martin DB5 translates surprisingly well into the blocky dimensions of Lego's Speed Champions line. 
The 298-piece kit is suitable for ages eight and up, and comes with a Minifigure and four interchangeable number plates for when you're on the run. Sadly, there are no guns behind the lights, or a rear smoke machine.
Personalised Number Plate Keyring
Price: £3.29
Contact: etsy.com
If you've a friend who loves their personalised plate, or perhaps has a fleet of cars that they want to easily identify, these personalised keyrings are fantastic. There's space for up to seven characters in typical number plate style, and you can have them in white or yellow. It's sure to be a merry XM14 SSS with one of these in your stocking!
Playforever PL VT802 Turbo Jet
This is a slice of retro Formula One magic in the form of a wonderfully crafted children's toy. The Turbo Jet evokes the spirit of eighties F1, with the box wings, huge air ducts and unmistakable colour palettes from that decade. 
The chunky styling is minimalist but gets the details spot on. Made from sturdy ABS plastic, it's well up to the sort of torture children aged three and above can inflict, yet the stylish and hand-polished Turbo Jet could easily be quirky decor instead of toybox fodder.
Jaguar Racing Teddy Bear
Isn't he cute? This cuddly teddy bear comes complete with a Jaguar Racing suit and crash helmet, so he's ready to take the top step on the podium at any Formula E motor race. 
Partnership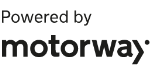 Need to sell your car?
Find your best offer from over 5,000+ dealers. It's that easy.
When you've finished playing racing, the bear's outfit is fully removable, too. He has hand-stitched facial features and a Jaguar logo on his foot. Standing 30cm tall, the teddy is suitable for all ages.
VonShef Picnic Backpack
We rated this picnic hamper top in our 2023 group test after liking both the good-looking and high-quality crockery and cutlery, plus the space available for food in the insulated rear section. It even includes a chopping board, cheese knife, and bottle opener. 
Our budget here is enough for the bijou two-person backpack, but an extra £10 buys you a larger version with four place settings for bigger days out.
Hot Wheels Advent Calendar
Get into the Christmas spirit with this fab advent calendar, which brings an automotive flavour to the whole month of December! Lucky recipients will not only get eight new Hot Wheels cars, but also a selection of festive accessories, including a snow plough, reindeer and even a yeti. There's a play mat on the box to help tickle the imagination. It's for ages three and up, but there's no judgement if you purchase this for an adult.
Peugeot Duo Mill
Peugeot has been making salt and pepper mills longer than it has been producing cars, and it's rather good at them. 
This gorgeous little set evokes the styling of the Model Z – the first mills the French company ever made – and comes in natural beech wood and chocolate finishes, or black and white. They add a real touch of class to a table and are subtle enough to give to a non car-lover, too.
Stanley Quencher 1.2-litre Tumbler
Thanks to TikTok and Instagram, the Stanley cup has pretty much gone viral this year, and for good reason. There's real appeal to its huge size, fantastic insulation, sturdy build and the wide array of colours available. 
It'll keep drinks hot for seven hours or cold for 11, and the built-in straw makes it easy to take a sip whenever, without having to faff about with a catch. The cup is great for a morning iced coffee, or just keeping with you while driving to make sure you're drinking enough water.
Off-Road Car Biscuit Tin
Everyone needs something to munch on while they're opening presents, so this cool little tin – filled with delicious chocolate-chip cookies – is a great option. 
It's decorated with a picture of a classic blue Series 1 Land Rover soft-top, on a background of technical drawings. It's perfect to double as a tin in the garage or a storage box in the car once you've dispatched the contents.
Paint-Your-Own Sports Car Money Box
There's nothing quite like a spot of craft on Christmas Day to keep things quiet while the grown-ups sleep off the effects of seasonal over-consumption. 
This ceramic money box comes with six paints and a brush, so it's ready to accept any design. It doesn't need firing after completion, just a coat of varnish to finalise the handiwork. It's a good place to store any monetary Christmas gifts, too…
Porsche 911 Christmas Tree Ornament
Add a touch of Teutonic style to your Christmas tree this year. These hand-painted baubles take the form of a Porsche 911 Dakar, complete with skis on the rear, ready for a winter's trip to the slopes at Val-d'Isère. 
The ornament comes in blue or red to match your festive colour scheme of choice, and is a cute way to add a bit of automotive fun to your tree decorations without going overboard.
RetroClassic Sunbeam 1000
The National Motor Museum has been home to the record-breaking Sunbeam 1,000hp Land Speed Record car for more than 60 years, but in 2023 it embarked on a project to restore the model, ready to return to Daytona in 2027. 
These T-shirts depict the car in its heyday, and proceeds go directly to supporting the restoration. Available in three colours and men's sizes XS-4XL
Breathable Walking Boot Bag
How often have you been out for a walk in the countryside and then had nothing to store your muddy shoes in when you get back to the car? 
Too often we either sling them in the boot, getting mud over trim and anything also in there, or wrap them up in a carrier bag and forget about them, leaving the footwear to fester in damp conditions.
This handy, breathable boot bag solves both problems, and is a great solution to have in your car, ready to be deployed after every muddy hike you complete.
Revive Clean Kit
Containing luxurious cleaning products for the discerning valeter, this Clean Kit includes everything they'll need to get cracking on a long-awaited winter spruce-up.
It features Revive's luxury car shampoo to remove grime, the acid-free wheel cleaner to break down traffic film and brake dust plus glass cleaner to get the windows sparkling. 
Revive products have a strong environmental focus, too, with water-based, low-pH formulas and fully recyclable packaging.
Charging Vent Mount
This neat little vent-mounted charger is ideal for people who want a handy solution for topping up their phone on the move. Plug it in and clip it on, and the unit will not only hold the handset but also charge it wirelessly. 
It's so small that it won't get in the way when you're not using your phone. Plus the mount will keep your car's interior in order and help you stay on the right side of the law, too.
Auto Express Print & Digital Gift Subscription
The best gift you could give a friend is a subscription to your favourite motoring magazine, right? Just £40.99 buys you three months of the absolute best in weekly car news, with all the latest model reveals, new-car reviews, consumer advice and product tests. 
This subscription also gives access to the digital version of the mag, so the recipient can enjoy Auto Express on their smartphone or tablet wherever they like
No. 82 Glasses Case
Keep your reading glasses or your car sunshades safe in this stylish, Lotus-inspired leather case. Any spectacle-wearer knows a case is a wise investment, and can be much more convenient than the so-called sunglasses holder you'll find in some cars. This particularly handsome case is sturdy enough to be tossed about with abandon and is fastened with a strong magnetic clasp.
Silverstone Museum entry
A gift ticket for the Silverstone Museum is valid for a whole year's entry, and there's plenty to see at the home of UK motorsport.
Visit in November or December and you'll be able to tour the Silverstone Archive, or try out the state-of-the-art simulator experience. And there are all of the Northamptonshire museum's regular exhibits from 75 years of Silverstone's racing history to experience.
Subscribe to the UK's favourite car magazine: get Auto Express delivered every week...