Fiat-Chrysler relocates HQ to London
New model explosion from Fiat-Chrysler will be commanded from London base, according to CEO Sergio Marchionne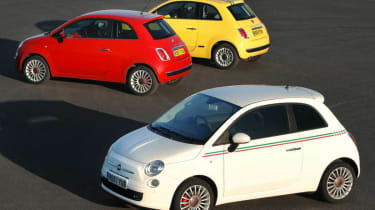 Fiat-Chrysler CEO Sergio Marchionne has announced that the brand is to relocate its global headquarters to London, as it prepares for a make-or-break deluge of new models between now and 2018.
In good news for the UK economy, Fiat-Chrysler's newly merged board will set up shop in London as a 'neutral ground' between Chrysler's home market of the US and Fiat's Turin base. Chrysler is currently based in Auburn Hills, Michigan USA.
The move away from North America is set to anger US taxpayers, after $7.6 billion (£4.5 billion) of government aid was used to bail out beleaguered Chrysler in the wake of the global economic crash in 2009.
Meanwhile, Italy stands to lose out financially, due to its comparatively high corporate tax rates. London is an attractive base to Fiat-Chrysler not just because of its central positioning between the brand's two biggest markets, but because London is a relative tax haven for large corporations.
In 2015, the UK's corporate tax rate is set to drop from 21% to 20%, which could make a very healthy difference to Fiat-Chrysler's balance sheet. Italy charges businesses a 31.4% corporate tax rate, predictably putting off the money-conscious Fiat-Chrysler outfit, which aims to double profits with an ambitious 'five-year plan' announced last week.
Fiat-Chrysler is promising a radical rethink of its model ranges, in an effort to rescue its fortunes and pump up output by 61% by 2018. The $67 billion (£39.6 billion) masterplan includes shifting the Fiat range into two Panda and 500-themed lines, kickstarting Alfa Romeo's revival with a rear-drive platform to fight BMW, plus vital new big-selling SUVs from Jeep and Maserati.