Sergio Marchionne asks customers not to buy Fiat 500e
Customers urged away from California-only 500e city car by Fiat-Chrysler CEO Sergio Marchionne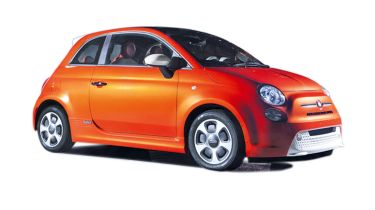 Fiat-Chrysler boss Sergio Marchionne has detailed an interesting new business plan, one rather at odds with his recent announcement of a massive five-year expansion strategy for the group.
It involves the Fiat 500e electric car and, instead of trying to pitch it as an efficient alterative to the standard city car, he's actually asking prospective customers not to buy it.
Speaking at a recent conference in Washington D.C, Marchionne delivered the brutally honest warning: "If you are considering buying a 500e I hope you don't buy it, because every time I sell one it costs me $14,000."
That equates to approximately £8,300 per car, which may leave you wondering why Fiat bothers to make the 500e EV at all, even if the benefits include 111bhp and up to 87 miles range on a single charge.
It boils down to California's zero emissions policy for vehicles, as well as federal fuel efficiency expectations, which has left the manufacturer no alternative if it wishes to continue trading in the West Coast state.
Fortunately for Marchionne, these rules mean Fiat only has to sell the 500e in California at the moment, although with governments around the world increasingly looking to cut the car's impact, there may be a few more EV issues for the Italian brand before long.
Check out our run-down of the best electric cars on sale.