New Fiat 500X teaser video released
Fiat reveal a subtle teaser video of the new 500X crossover, to be officially unveiled at the Paris Motor Show next week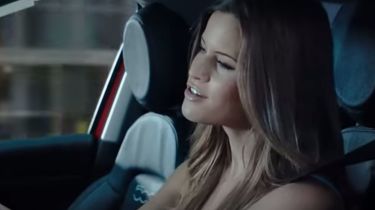 The Fiat 500X, intended to be a more rugged-looking version of the 500L Mini-MPV, was first shown earlier this month in a leaked image. Now a new teaser video shows some extra shots and styling details, albeit very, very briefly.
The unusual new video shows a young lady playing on a giant swing in an empty city, laced with sneaky shots of the trademark 500 rounded front tail lamps and wheels. We also get fleeting displays of the full front and rear of the car and a quick interior glimpse.
A previous teaser video of the Fiat 500X revealed very little other than an outline, but it is clear from the new one that the 500X will be less boxy and more rounded than the 500L, with a longer bonnet and distinctive body cladding.
Details so far are scarce, but we know the 500X will be built on a platform in tandem with the new Jeep Renegade. We expect two and four-wheel drive to be offered, although off-road ability will be considered more in the Jeep.
Fiat is looking to position the 500X alongside rivals such as the Nissan Juke and Peugeot 2008. Expect a range involving Fiat's 1.4 turbo petrol of varying power outputs, as well as the 1.6 Multijet diesel which is likely to be the biggest seller.
Following the launch at the 2014 Paris Motor Show, the 500X will be built at Fiat's plant in Melfi, Italy. We expect it to be on sale around March of 2015. Prices and further details will be revealed in Paris in early October
Get the latest news on the 2014 Paris Motor Show.