Most Fiat, Alfa and Maserati models to offer hybrid tech by 2020
Hybrid technology will become more readily available across Alfa, Maserati and Fiat ranges by 2020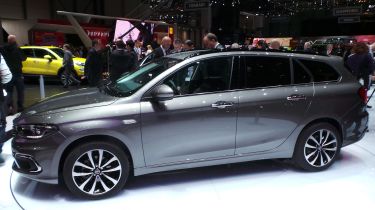 Most model ranges within the FCA group – including those of the Alfa Romeo, Fiat and Maserati brands – will adopt electrification by 2020, according to FCA boss Sergio Marchionne.
Speaking at the Geneva Motor Show, Marchionne explained that the move to adopt electrification technology across the FCA a range was not a reaction to the VW dieselgate scandal but a way of simply meeting stringent emissions targets.
"Do I think we need to move to a higher use of electrification in our cars? Yes, absolutely. Do I think we will have the technology in most of our cars by 2020? Yes," said Marchionne.
However, despite the commitment to hybrid technology, Marchionne also confirmed that it does not mean the end of diesel at FCA.
"Diesel existed before dieselgate. The fact that somebody did not properly apply rules to deal with that technology does not does not make the technology wrong. We need to understand because we are going to end up with the wrong reaction to this, that we throw out diesel out. Wrong answer."
Should FCA push for more hybrid technology in its cars? Let us know your thoughts in the comments section below...