Fiat Chrysler to pursue GM merger
FCA Group boss Sergio Marchionne confirms the brand is still looking for an industry merger - even after PSA/GM tie-up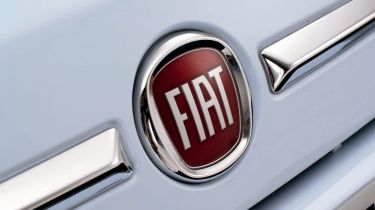 Fiat Chrysler Group CEO Sergio Marchionne insists he has shut no doors with General Motors, despite the US firm's decision to sell its European businesses to PSA Peugeot Citroen for £1.9bn.
Speaking from the 2017 Geneva Motor Show and just days after the GM/PSA merger was announced, Marchionne confirmed he is still keen to pursue a high-profile industry merger that he hopes would propel FCA brands such as Fiat, Alfa Romeo and Jeep, to new heights. "The desirability of GM remains untouched," he told us. "There is still a huge amount of benefit."
• Geneva Motor Show 2017: latest news
Speaking of the uncertainty regarding US production restrictions under new president Donald Trump, Marchionne expressed concerns that no FCA models are currently built in America. "If the geo-political concerns are real, then they are real for me, too," he said.
While he wouldn't confirm the details of any planned tie-up, GM or otherwise, Marchionne did hint that the FCA Group would need help if it were to grow over the next decade. "Sensible people will realise that collaboration is beneficial," Marchionne told Auto Express. "If it is true in Europe, it is true globally. "It could be true that [a merger] happens in the next 12 months," he added.
Marchionne provided no further details on which brands he is in discussions with - but he did suggest a European collaboration is a possibility. "The Germans are good partners to deal with," he stated.
Do you think an FCA GM merge would be a good idea? Let us know in the comments...