'The new Ford Puma is here, but surely there were better names available'
Editor-in-chief Steve Fowler bemoans Ford's lack of imagination in dusting off the Puma name for its new small SUV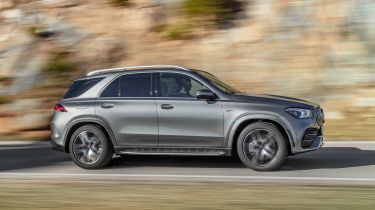 The Ford Puma is one of my favourite cars ever. Of course, I'm referring to the small coupé that was launched back in 1997 and will reserve judgement on the new one that's just been revealed by Ford.
The old Puma was a car that made every single journey an event. Thanks to its 1.7-litre engine – co-developed with Yamaha – cute looks and playful chassis it was just pure fun. It ticked a few sensible boxes, too.
• New Ford Puma SUV makes official debut
I took one down to Spa in Belgium for a weekend, I took one to the shops more often, and, of course, a colleague even had his picture taken with the car and its feline namesake. It's a car full of memories (and I've still got one of the solid metal gear knobs; don't ask why or how!) that's a mainstay in our used car heroes lists.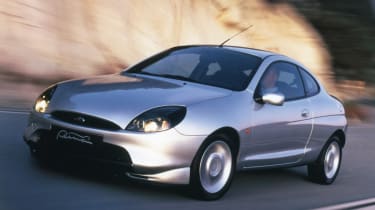 Now the Puma is back and it will be on sale in 2020. But it's not a Puma as we remember it… As you can see, it's not a Puma at all. It's morphed into an SUV.
In terms of what Ford needs right now, it hits the spot perfectly. It'll compete in the popular and lucrative small SUV sector against a host of new arrivals like the Peugeot 2008, Renault Captur, Skoda Kamiq and Nissan Juke, plus big sellers like the Citroen C3 Aircross, VW T-Cross and SEAT Arona. In short, it's got its work cut out.
But I won't be alone in feeling slightly sad that Ford couldn't come up with a better idea than dusting off the Puma name for a small SUV. Why not go the whole hog and christen the next-generation Ford Kuga the Capri?
Sure, Ford's design and marketing teams have managed to come up with some tenuous links to the old car, but it's not a Puma. And yes, I know how difficult it is to come up with a name that you can use globally yet doesn't mean something rude somewhere, but surely there were better options? So can the new SUV evoke memories of the original? Perhaps. Let's hope the rest of the team who developed the new Puma have more creativity and originality than Ford's naming committee.
Click here for our list of the best cheap sports cars...