Ford's UK factories to resume production on 18 May
Production will resume at Ford's engine plants in Dagenham and Bridgend on 18 May, the company has announced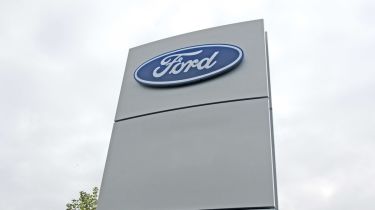 Ford is resuming initial production at its UK plants in England and Wales on 18 May, the manufacturer has announced.
The engine plants in Dagenham, Essex and Bridgend, Wales are the only European Ford plants not to have reopened yet, with the UK having passed the peak of the coronavirus pandemic later than the rest of the continent.
Until now, a limited number of staff have continued to work at Ford's facilities in the UK, with non-production employees unable to work from home having started returning to work as early as 4 May.
Social distancing measures
When the two plants fully reopen next week, strict social distancing measures will be in place. Anyone entering a factory will be required to wear a face mask, or a face shield at workstations where employees cannot stay two metres apart.
There will be body temperature checks on anyone entering the facilities, and employees will complete a daily self-assessed wellness survey. Work areas will also be redesigned to meet social distancing protocols where possible.
All employees will be provided with a personal care kit, including disposable face masks and a reusable thermometer. The face masks are being produced by Ford itself, helping reduce demand on PPE supply chains.
• Can I drive during the coronavirus lockdown?
Graham Hoare, chairman of Ford of Britain, said: "As we return to work at our two engine plants in the UK, our key priority is the implementation of Ford's global standards on social distancing and strengthened health and safety protocols to safeguard the well-being of our workforce.
"The past few months have been an extraordinary period for our business and our country, but throughout the pandemic Ford people have shown the strength of character that truly makes them the Backbone of Britain.
"From building sub-assemblies for the VentilatorChallengeUK Consortium at Dagenham, to manufacturing face masks at our Dunton Campus, and from loaning in excess of 200 vehicles to more than 40 organisations - including 10 National Health Service ambulance trusts - to those in our workforce engaged in supporting their communities in a wide range of actions, Ford employees have made a valuable contribution to this country's fight against coronavirus."
Has coronavirus changed your car-buying plans? Take our survey and tell us how...