Team Fordzilla P1 hypercar concept revealed as full-size model
Ford's gamer-created virtual race car makes the move from digital to reality as static concept car
Ford has brought to life a new concept hypercar called the Team Fordzilla P1, designed from the results of a survey of 220,000 members of the gaming community sent out by the company's European design team this summer. 
Originally a wholly digital concept car designed remotely and with no face-to-face interaction between designers, the company has now built a life-size model of the futuristic racer measuring 4,731mm long, 2,000mm wide and just 895mm tall.
The concept model is built around a monocoque structure, while the cockpit is covered by a "hyper-transparent" jet-fighter-style canopy. Like the virtual car, it features the same aggressive stance and fared-in wheel arches, although its front end shares some resemblance to previous Ford concept cars, such as the GT90.
Unlike most concept models, the Fordzilla P1 also features a full interior, complete with bucket seats, LED notification lights and a bespoke steering wheel with an integrated screen, which Ford says enables live data exchange with the car's pit crew.
Ford has even made a few tweaks to the physical concept's design, which it says will appeal to sim-racers. For example, the passenger footwell has been branded with the message "AFK" (Away From Keyboard), which is only visible when the seat is vacant. There's also a gaming-focussed #LevelUp hashtag graphic stuck to the car's rear diffuser.
The virtual Fordzilla P1 was originally unveiled to coincide the major computer gaming event, Gamescom, and it was named after Ford's official racing community on popular racing game Assetto Corsa. Team captains from several countries were consulted for the project, and their input was then interpreted by in-house Ford staff under the firm's European design director, Amko Leenarts.
Ford has not yet decided what powers the P1, although the company says it has already consulted the Fordzilla community about the car's technical make-up.
Speaking at the virtual reveal of the P1, Ford's current Chief Operating Officer and its President and Chief Operating Officer from October, Jim Farley, said that involvement in digital media, including gaming, is going to be a key part of Ford's strategy in the years ahead. 
"Motorsport is such a fundamental part of what we do when we wake up at Ford," he said. "We're not in a lot of forms of racing now, intentionally, but we invested heavily in the likes of Ken Block, producing media for enthusiasts. And I believe the virtual world is the most important area for us to develop new thinking that applies to our production vehicles.
"I wouldn't say I'd expect to sell a bunch of vehicles because we're in virtual racing. I'd turn it around and say that just as we invested in motorsports all those years ago because we wanted to make better vehicles, it's the same nowadays with virtual. The digital experience in vehicles has become perhaps the most important differentiator these days.
"So we didn't do this to try to lower our average customer age or create a different attraction to the brand; I think the gaming community would see through that in a nanosecond. It's more authentic than that. 
Partnership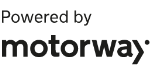 Need to sell your car?
Find your best offer from over 5,000+ dealers. It's that easy.
"It's about listening to a group of people who have different criteria for their vehicle selection. And to be a relevant brand in the future, that's what a 100-year-old company does. It's constantly reinventing itself. I'm really as excited about the brand coming alive in the virtual world as I am our physical products."
Farley said that Ford has to consider carefully which racing games it commits technology and licensing to in future, based on demographics, technical possibilities and user base. "We want to be in the right series, authentically there," he said. "It's not just about presence; this is not a marketing program. It's something more fundamental."
He admitted, however, that the P1 project may not resonate with existing owners and buyers of Ford's physical products. "We did this for the virtual community," Farley said. "How it gets interpreted and received by others is secondary. It'll be interesting for many people, I guess, and I hope they're open-minded about it, but in a way that's not relevant."
Now read about the best driving games on the market...