Ford Fiesta plant to build new 'mini Mustang Mach-e' electric car from 2023
New all-electric Ford 'mini Mustang Mach-e' will be built on the VW Group's MEB platform at the Fiesta's home in Cologne
Ford has confirmed that its next electric car will arrive in just two years and it's set to be built at a redeveloped Cologne manufacturing plant. The factory will become the Ford Cologne Electrification Centre - a dedicated electric car manufacturing site that will produce two Ford EVs developed specifically for the European market.
The first vehicle to be built at the new Cologne site will be based on the Volkswagen Group's MEB electric car platform, following the announcement in 2019 that Ford had signed a deal to use VW's tech. It's likely to take the form of a small SUV, incorporating design inspiration from the brand's new all-electric performance SUV - the Mustang Mach-E - and becoming the third member in a growing Mustang family.
The first MEB car launched was the Volkswagen ID.3 and the new Ford is expected to be similar in proportions to that car, but with a more crossover-like body style. That's the route Ford went down with the new Mustang Mach-E and it's expected that Ford will take a similar approach with the new 'Mini-mustang', previewed in our exclusive images.
VW's ID.3 is 4,261mm long, putting it in between Ford's Fiesta and Focus in size and very close to the 4,186mm long Puma SUV. Although the platform is modular and can be extended or shortened with different battery options, it's expected that Ford's new EV will be similar in size, allowing clear space between it and the 4,713mm long Mustang Mach-E. However, interior space of the 'Mini Mustang' is likely to be in excess of that in the Focus and closer to that in the Mondeo.
Using the VW Group's MEB skateboard platform for their new EV means Ford will also have to use the same battery technology – which is likely to mean a choice of 58kWh batteries with power outputs of 201bhp or 143bhp or a 77kWh battery also with 201bhp, but with a longer range. To be competitive with other MEB models and their rivals, the baby Ford EV would have to offer between 250 and 350 mile of range. Fast charging will also be offered with an 80 per cent charge expected in a little over half an hour.
Auto Express revealed in late 2019 that Mustang design influences were likely for the smaller EV, when Ford of Europe's chief designer Murat Gueler told us: "The Mustang influence wasn't considered until an earlier direction with the car wasn't really working. Once we introduced Mustang as inspiration, it came together quickly. We're really excited by what this brings to the electric car, and yes we have already talked about expansion, to some sort of family."
Gueler also confirmed that the new car would have a different profile to the Mach-E, but that it would almost certainly be a crossover.
When the new EV arrives in 2023, we would expect it to be positioned below the Mustang Mach-E, meaning a price range from under £30,000 to just over £40,000.
Ford now says that it is already considering the potential for Cologne to be the manufacturing site for two electric vehicles, raising the possibility of another MEB platformed car being built there. 
Partnership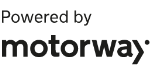 Need to sell your car?
Find your best offer from over 5,000+ dealers. It's that easy.
The move to turn the Cologne factory into a European hub for electric vehicle manufacturing leaves question marks over the future of the Ford Fiesta. With production in Valencia, Spain ending back in 2012, Cologne has been the sole build site for the hugely successful supermini for nine years now. 
However Auto Express understands that Fiesta production could return to Ford's plant in Valencia, and that the Fiesta could continue in production for some years still. It remained the UK's best-selling car in 2020, although it was overtaken in the sales charts in the first month of 2021 by Vauxhall's Corsa, which is already available as an all-electric car. 
Ford recently electrified the Fiesta with 48-volt mild hybrid assistance, which is likely to keep it ticking over until at least 2026 - the year by which Ford says every one of its vehicles in Europe will be offered with fully-electric or plug-in hybrid power. By 2030, the brand says its passenger car line-up in Europe will be fully-electric.
The electrification of the firm's expansive commercial vehicles arm has also been revealed: a range of vans and pick-up trucks with fully electric and plug-in hybrid drivetrains across every model will be offered to customers from 2024. 
Click here to read our first drive of the Ford Mustang Mach-E...