Ford's Halewood plant set to become electric car factory
An investment of £380 million will see the Liverpool plant ramp up EV production to 420,000 units a year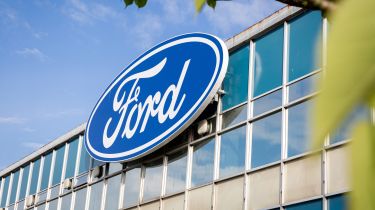 Ford has announced it will be investing heavily in its Halewood factory, creating Ford's first European electric car component production facility. The transition from manufacturing internal combustion engine transmissions to electric power units will create 500 new jobs in the area.
Ford says the Halewood plant is integral to its European electrification plan, which will follow the EU's target of manufacturers building only zero-emission vehicles by 2035.
Halewood's annual production figure of electric powertrains was expected to be around 250,000 units a year, but with investment rising from an initial £230m to £380m, Ford claims 420,000 units per year should be feasible by 2024. 
This means that 70 per cent of the 600,000 EVs Ford intends to sell in Europe per year by 2026 will be powered by Halewood-produced technology. Globally, the American giant also plans on selling two million EVs by 2026. 
Tim Slatter, chairman of Ford UK, spoke on the transition of the Halewood plant: "This is an all-important next step for Ford towards having nine EVs on sale within two years. Our UK workforce is playing a major role in Ford's all-electric future."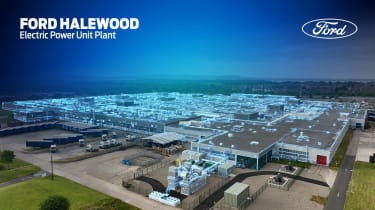 Of those nine EVs, the E-Transit Custom will eventually feature Halewood-built powertrains as will the electric version of Ford's best-selling car - the Puma. Halewood's power units will be delivered to Ford production facilities in Romania and Turkey. 
Halewood isn't the only Ford hub seeing investment. Ford's £24 million E:PriME centre, at Ford's Dunton product development HQ in Essex, builds prototypes of the electric power unit and will train Halewood employees in its assembly. The electric power unit essentially replaces the engine and transmission of an internal-combustion engine vehicle.
Ford claims the Merseyside factory will target carbon-neutral energy supply for operations in 2024. Electricity and gas use in the factory are already sourced from renewables and an installation of solar panels will generate up to 1,782MWh of power.
Now check out the top ten electric cars with the longest range...