'The days of affordable mass market Ford cars are over'
Ford no longer sees itself as a 'volume car maker'. Editor-in-chief Steve Fowler wonders if we'll love the new Ford as much as we did the old one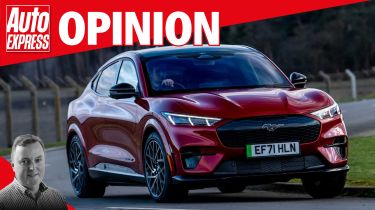 Times are changing fast in the car business and nowhere is that more obvious than at Ford.
It used to be Britain's favourite car brand – and very much thought of as British, thanks to its once-vast UK manufacturing footprint – but Ford no longer makes cars here and now it won't be engineering them here, either.
Of the 1,300 job losses just announced in the UK, the vast majority will come from the firm's engineering base at Dunton in Essex. So we're not only going to be saying farewell to Ford's Fiesta and eventually the Focus, too; it's also a sad goodbye to many hugely talented workers.
This is a seismic shift in the brand and what it stands for, especially in the UK. Ford is focused on an electrified future, Mondeo man is long dead, and the firm is no longer aiming at everyday folk who are happy with everyday cars.
"Ford cannot continue to be a volume manufacturer making okay products," a spokesperson told me. "We want to deliver vehicles that put a smile on customers' faces and that they're proud to own."
But will buyers be able to afford them? The all-electric Mustang Mach-E costs from £50,830. Let's hope that the company's upcoming VW-based EV is more affordable.
In spite of the job losses, Ford is still investing. A couple of billion Euros to turn its Cologne base into an electric centre of excellence, and more into its Valencia plant.
But what about the UK? Dunton, in spite of the cuts to its workforce, will still be the global home of the Transit – a favourite of Ford CEO Jim Farley, driven more by his passion for vehicles that do the right job for customers than the dollars it delivers to the bottom line.
And there are plans afoot to make greater use of Dagenham beyond its role as a diesel-engine plant, increasingly for vans rather than cars.
With ever-growing competition, Ford sure can't afford to stand still. But can it afford to turn its back on making popular cars for the masses? What would Henry Ford make of that?
Click here for our in-depth review of the Ford Mustang Mach-E...