Ford reveals future tech plans in Detroit
Driverless cars tested in winter for the first time, plus FordPass concierge service and wearable tech integration plans revealed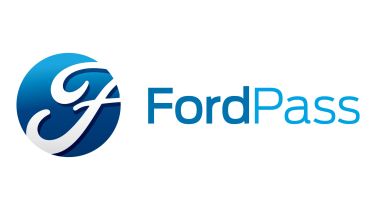 Revealed on the opening day of the Detroit Motor Show, Ford has announced the first snow tests of its autonomous vehicle fleet – a world first for driverless cars.
Ford will also debut a raft of innovations at the North American International Auto Show, including a mobile concierge service called FordPass, and new wearable technology that aims to make drivers safer in their vehicles.
Winter weather testing of driverless cars
Ford is undergoing crucial winter weather testing in Michigan, USA, including within its purpose build 'Mcity' compound – a 32-acre, full-scale simulated real-world environment at the University of Michigan.
Jim McBride, Ford's technical leader for autonomous vehicles, said: "It's one thing for a car to drive itself in perfect weather. It's quite another to do so when the car's sensors can't see the road because it's covered in snow."
• New Ford Edge on sale now priced from £29,995
The system uses LiDAR rather than GPS, which can identify the car's exact location to within an accuracy of 10mm. It emits short pulses of laser light to allow the vehicle to precisely create a real-time high-definition 3D image of what's around it. However, in snow, this setup can't function properly – which is where Ford's hi-res maps come into play.
The maps, created in clear, sunny weather, come loaded with information including road markings, signs, landmarks and topography. The details garnered in daylight can then be used in adverse conditions such as fog or snow.
FordPass to rival Vauxhall's OnStar
Also in Detroit, Ford announced a new concierge-style service aimed at Vauxhall's innovative OnStar system – designed to do for car owners 'what iTunes did for music fans'.
FordPass members can talk to personal mobility assistants day or night to 'help resolve mobility challenges'. This includes mapping a more efficient route to their destination, finding parking and even paying for it in advance. In the future, services will include ride sharing, car sharing and 'multimodal transportation'.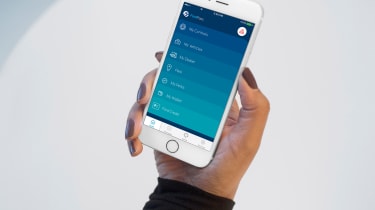 "FordPass is about convenience," said Stephen Odell, Ford executive vice president for global marketing, sales and service. "We're connecting customers with the world, making it all incredibly easy."
Membership is free for Ford owners and non-owners alike, and it launches – initially in the US – in April. Europe will follow later this year.
Wearable tech to prevent drowsiness at the wheel
Elsewhere at the show, Ford will reveal new research into wearable technology that can connect with your car to ensure you're fit to drive. Scientists and engineers are working to integrate smartwatches with cars, to enable driver assist technology to predict things like drowsiness or stress.
"As more consumers embrace smart watches, glasses and fitness bands, we hope to develop future applications that work with those devices to enhance in-car functionality and driver awareness," said Gary Strumolo, global manager for vehicle design and infotronics, Ford Research and Advanced Engineering.
• All the news from the Consumer Electronics Show 2016
Things like lane-keep assist could become more sensitive if the owner's smartwatch sends data to the vehicle regarding a lack of sleep the night before. If the adaptive cruise control system is engaged, the software could automatically increase the recommended distance from the car in front, too, to give the driver some 'breathing room'.
Do you think it's important to test driverless cars in the snow? Would you like your smartwatch to dictate how you drive? Let us know in the comments below…