Ford Focus RS and Mustang help Ford Performance sales double
Fast Fords are having a resurgence, thanks to the Ford Mustang, Focus RS and ST cars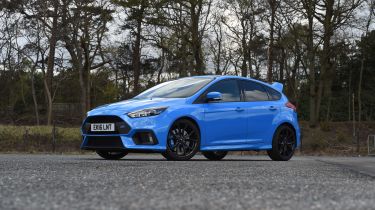 The frugal Fiesta may be the UK's best-selling car, but buyers are snapping up a lot of fast Fords, too - Ford's Performance division is selling nearly twice as many cars now than it was a year ago.
Performance car sales from Ford have nearly doubled in Europe in the last year, following the success of new cars like the Focus RS and the new Mustang. Ford has already sold nearly 31,000 performance cars in Europe, a 98 per cent rise compared to this time last year. The current line-up includes the new Mustang, Focus RS, Focus ST and the Fiesta ST.
In the UK, performance car sales have nearly reached 14,000, up 61 per cent compared to the previous year. The Fiesta ST and Focus ST continue to be the top sellers, but Ford has said that 5,050 Brits have also ordered the new Focus RS.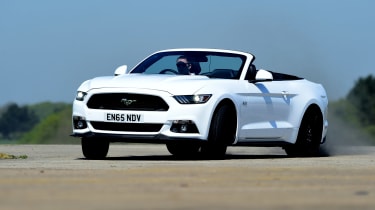 The US carmaker has said it is "on track to deliver 12 new performance vehicles" by the end of the decade. At the end of the year, Ford is targeting more than 200,000 performance car sales across the globe.
• Hot Ford Focus 'RS500' prototype spotted
Ford is due to start delivering its new supercar, the GT, to potential customers later this year. Ford Performance recently announced it will extend the production years for the GT by two years, bringing the total production commitment to the carbon fibre supercar to a total of four years.
Dave Pericak, Ford Performance global director, said: "Ford's commitment to performance leadership status continues, with Ford on track to deliver 12 new performance vehicles promised by the end of the decade."
| | | |
| --- | --- | --- |
| FORD UK model sales | 2016 sales by August | 2015 sales by August |
| | | |
| Fiesta ST | 4830 | 4310 |
| | | |
| Focus ST | 5350 | 4365 |
| | | |
| Focus RS | 1400 | 0 |
| | | |
| Mustang | 2400 | 0 |
| | | |
| Total | 13980 | 8675 |
Will you be buying a performance Ford in the future? If so, tell us why in the comments below…