'Ugly designs and F1 failure are taking their toll on Honda'
Honda is a shadow of its former self, but Swindon deserves better, says Mike Rutherford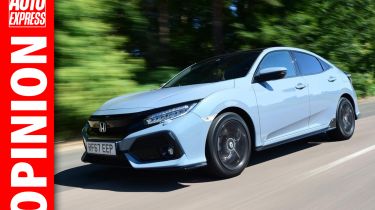 Honda shocked a bruised and battered Britain last week – first by saying its Swindon factory will shut, then stating that the controversial closure isn't Brexit-related. Instead, the company insists there are huge economies of scale and other obvious benefits in removing production lines from the UK and Turkey, prior to Japan, North America and China becoming its preferred global centres for car building.
But there are other awkward, often-ignored reasons behind Honda's devastating decision to shut up shop in Swindon. First, let's be honest, Western Europe isn't the best, most convenient or cheapest part of the world to bolt together basic cars for the global masses. Eastern Europe, Asia and parts of North America (particularly Mexico) usually make more sense.
• Honda confirms Swindon factory closure
And, continuing the brutally honest theme, Honda is a shadow of its former gloriously quirky self. It's lost its way, gone out of fashion, put off a lot of potential car buyers. For all this we can, in part, blame ugly styling (a new design chief is desperately needed) mated to daft prices (up to £23,620 for a 1.0-litre Civic is insane).
But also taking their toll are Honda's serial failures in Formula 1, where too many of its engineers are spending too many billions of dollars trying – and repeatedly failing – to recapture the company's F1 glory days of three decades ago. Just like GAP, Next and Timberland, Honda was big, strong and important in an eighties UK, but somehow looks and feels small, weak and inconsequential in the late 2010s.
This company would've, could've, probably should've been allowed to become the legal parent of the wayward child once known as MG Rover. It had a healthy collaborative relationship with the troubled British firm which, much to Honda's distress, somehow fell into the hands of BMW. Shame; Honda lost out as an adoptive parent.
Equally important, the proudest of all Japanese firms lost face. True, it politely continued to make a few cars in Swindon, playing third fiddle to Sunderland's Nissan and Toyota of Burnaston. But its UK love affair was over. In fact, the writing was on the wall at the end of last year when, in the Who's Who in the Motor Industry bible, entries for Honda United Kingdom Manufacturing Ltd and Honda Motor Europe Ltd were conspicuously absent.
Honda allowed me to drive or travel in its electric and autonomous cars in Japan two or three decades ago when it was a leader in the field. But even the likes of Nissan and Renault have beaten it in the showrooms at what was once its own EV game. Another slap in the face comes courtesy of Hyundai and Kia, who now design and build cars that are as good as, if not better than, Honda's. In the mid-nineties, when the Japanese firm was on a roll and busily churning out Swindon-made cars, the South Koreans were almost irrelevant. Now, Hyundai outsells Honda nearly two to one in Britain, and Kia does the same.
Partnership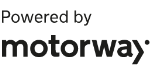 Need to sell your car?
Find your best offer from over 5,000+ dealers. It's that easy.
Swindon can only work with what it's got: the cosmetically challenged Civic. It deserves better. McLaren, Aston Martin and others should look at utilising at least some of the site and workforce. Despite Dyson's iffy decision to build its EVs in Singapore, it must do the same.
Do you agree with Mike? Let us know your thoughts in the comments below...