Honda NSX (Mk1, 1990-2005) icon review
The radical Honda NSX supercar is as easy to live with as a Civic
Supercar buyers have never had it as easy as they have these days. Modern entries in the genre tend to be reliable, easy to see out of, and in some cases they even ride eerily well.
It wasn't always like this. Just take the Lamborghini Countach for example. It's difficult to get in and out of, rear visibility is pretty much non-existent, and whether you're pootling around or driving hard, it's a bit of a handful. Entry-level supercars weren't much better, but one manufacturer – Honda, of all of them – changed things with its very own mid-engined wonder.
The project can be traced back to the early eighties. From the outset, Honda's creation was to be mid-engined, which back then was completely new territory for the firm. A test mule based on a hacked-up Honda City laid the groundwork, before the first proper prototypes were put together in the middle of the decade.
Using steel would have been the easy option, but that would have made for a heavier car, and thus one requiring a bigger engine than Honda wanted to fit, while making it hard to include creature comforts like air-conditioning and electric windows. Instead, Honda chose aluminium, a decision that meant the machine was around 200kg lighter than it would have been if made from steel. Each and every gram was hard fought, though, with Honda having to develop a whole new process to make panels big enough. An innovative car needed a name to match, with NSX (New Sports car EXperimental) fitting the bill.
More reviews
Car group tests
In-depth reviews
Road tests
Used car tests
Hey presto, a light and compact 3.0-litre V6 was enough for this new machine to keep pace with Ferrari models at the less spicy end of the spectrum, while also giving the Porsche 911 something to worry about. And here, of course, we have to talk about Ayrton Senna.
The Formula One legend's connection to the car is perhaps a little overblown by some, although the three-time champion did play a small but important role in its development. While the NSX spent a one-month testing residency at the Suzuka circuit in Japan, Senna was in the country to test his Honda-powered McLaren F1 car, so the development team politely asked if he'd mind having a go in its new road car and giving feedback. Ayrton did, and what he came back with wasn't entirely positive.
"I'm not sure I can really give you appropriate advice on a mass-production car, but I feel it's a little fragile," he said, referring to apparently deficient levels of rigidity. Honda duly retuned the car, and arranged further tests at the Nürburgring until the NSX was up to snuff in the handling department. Senna in effect gave his seal of approval by later owning a red example, which looked much like the car we're driving today. A car, as it happens, he drove when visiting Honda UK.
It was one of two NSXs imported to give UK staff a chance to get to grips with the car and also for dealers to conduct test drives, later being transferred to the Honda Institute as a technical training vehicle. In 2001 it was adopted by Honda UK's press department, undergoing a nine-month restoration, and it's still in the press garage today, sitting among other heritage Hondas and brand-new metal from the company.
Partnership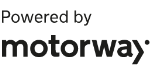 Need to sell your car?
Find your best offer from over 5,000+ dealers. It's that easy.
Over 30 years on from the NSX's 1989 launch, this pre-facelift car still looks brilliant. It appears long, squat and purposeful, with a cab-forward, bubble-like cockpit arrangement inspired by an F-16 fighter jet. The latter feature is all about practicality, though; for all Honda's performance aims, the company never lost sight of the fact that the NSX had to be far more useable than the average mid-engined super-sports car of the day.
Sure enough, sliding behind the wheel, visibility is excellent, helped further by delicately thin A-pillars. The view inside is more mixed, though; there's a dramatically sloped centre console and quirky details like the chunky steering column 'appendages' in place of traditional stalks, but also parts that look like typical Honda fare from the era, including a very bland steering wheel. The biggest problem in this one protrudes from the centre console: an automatic gear selector. You have to wonder what Senna thought of that when he drove it.
Automatic supercars are the norm today, of course, but they're usually fitted with snappy dual-clutch transmissions. Such gearboxes were rather far off when this car was launched; the NSX has a four-speed automatic whose shifts are best described as 'leisurely'. Worse still, this automatic car is less powerful than the manual version, and the redline is 500rpm lower. Not that you reach this reduced ceiling all that often, for the 'box has an annoying habit of shifting up early, even under full load.
But we don't want to moan too much about this transmission. We've taken the wheel of Honda UK's facelifted manual car (it's not here today because we wanted to go as early as possible for the full pop-up-headlight glory in these photos), and with its 3.2-litre V6's fancy titanium con-rods it's a wonderful car to drive, the gearbox adding an extra dimension to the experience with a glorious shift action.
It screams up to an 8,000rpm redline, with VTEC variable valve timing giving a noticeable surge over the last 2,000 revs. The car feels faster than the relatively modest 276bhp output suggests it might (a reasonably low kerbweight of around 1,400kg helps here), while the hefty, short-throw manual gearshift makes it engaging and satisfying to work through the six ratios on offer.
You can enjoy the chassis regardless of the type of transmission fitted; it still holds up to scrutiny more than three decades after the NSX's launch. Admittedly, the ride is a touch firm at lower speeds, but it soon smooths out as you go faster, and yet there's precious little body roll. Normally, a tendency for a car to flop onto its door handles is what dates it, but you'll find none of that here.
The steering is slow by modern standards, so tight corners can provide the driver with something of a workout, but put in the effort and the NSX responds with a very willing front end. And given that the power and torque levels are reasonably modest, you don't have to worry too much about the rear of the car catching you out, normally something to bear in mind with mid-engined vehicles.
Ultimately, the NSX ended up sticking around a little longer than it probably should have done. It was originally a rival for the Ferrari 348, but Maranello replaced that car three times over (F355, 360, F430) by the time Honda finally swung the axe on its mid-engined creation. Over the course of the NSX's lifespan, other manufacturers cottoned on to the fact their supercars could also be easier to drive and more useable day to day, and the Honda soon found itself left behind.
Production ended in 2005, after around 18,000 examples had been built. Having taken its time to discontinue the first-generation NSX, Honda also waited a fair while to bring out a successor, which didn't arrive until 2016. It proved shorter-lived than the original and nothing like as popular. And a fine machine though it was in many ways, it didn't leave a mark quite like the original managed.
Interested in buying one?
The NSX was once a used bargain, but those days are long gone. The car is still fairly good value compared with some nineties supercars, though; around £50k should get you a nice, original example. You won't have much choice, but there's always a decent handful of cars for sale.
The engine is pretty robust, but check for a full service history to show the correct intervals have been kept to, especially for the cambelt; this should be renewed every 70,000 miles or seven years. A clutch should last 50,000- 60,000 miles, but is pricey to change.
The aluminium body makes the NSX far more resistant to rust than its steel-bodied rivals, but the panels will be expensive and hard to repair if pranged.
In 1997 the NSX was updated with a 3.2-litre version of the V6, although the automatic model missed out on this. A facelift in 2002 ditched the pop-up headlights for fixed clusters.
| | |
| --- | --- |
| Model: | Honda NSX |
| Production dates: | 1990-2005 |
| Price then: | £63,000 |
| Price now: | From £50,000 |
| Engine: | 3.0-litre V6 petrol, 252bhp |
| 0-62mph: | 7.3 seconds |
| Top speed: | 162mph |