Icon Review: Honda NSX Mk1 (1990 - 2005)
The third instalment of our Icon Review series follows the first everyday supercar - the original Honda NSX
Any car fan who has dived into the rabbit hole of YouTube motoring clips is bound to have stumbled across grainy footage of Ayrton Senna's godly driving skills at some point. But although the three-time F1 champ's heroic efforts hustling McLarens around Monaco or Jerez captivate many viewers, his YouTube hits don't stop with Formula 1 cars.
That's because Senna played a part in developing Honda's first ever supercar, the NSX – evidence of which can be seen as he thrashes a Type R variant around Suzuka in iconic footage from 1992. The video, complete with inset pedal cam, shows Senna's right foot stabbing the throttle to provoke the rear end of a beautifully balanced chassis. It shows two icons completely in tune with one another, and we're not talking about the white socks and loafers combo.
Calling upon the experience of arguably the greatest Formula 1 driver of all time to hone your first supercar is an exciting prospect, and at launch the NSX certainly delivered, even on paper. It was the first series production car to feature a lightweight aluminum monocoque chassis, and the material also featured in its suspension to shave further kilos.
Combined with a mid-mounted V6 engine (3.0 litres from launch, 3.2 litres from 1997) the NSX covered the 0-60mph dash in 5.7 seconds and went on to a 168mph top speed – both a match for the Ferrari 348, despite the Honda's engine falling a couple of cylinders short of its Italian competition.
More reviews
Car group tests
In-depth reviews
Road tests
Used car tests
Yet it was the un-sexy stuff that set the NSX furthest apart from its rivals at the time. While pampered new car drivers in 2021 expect their models to perform faultlessly, that wasn't the case 30 years ago – and certainly not when it came to a highly strung supercar. The Honda NSX changed all of that.
No longer was it a given that your mid-engined exotica would leave you stranded on the side of the road in a cloud of smoke. And it was easy to use, too. The Honda's contemporaries – particularly its Italian rivals – felt jerky to drive at low speeds, while their incredibly heavy steering and clutches made them impossible to park, even if you could see out well enough to find a space. By contrast, the NSX was barely any more difficult to drive than a Civic. As a result, Honda forced other manufacturers to up their game, meaning that the NSX has had a huge influence over every supercar since.
And to emphasise the NSX's "everyday supercar" tag, a quick look in the classifieds at the time of writing shows that two examples for sale have covered over 90,000 miles. How many people would dare do the same in a 30 year-old Ferrari?
What's it like today
The NSX is as easy to use as ever. You initially feel like you're sitting too high, but you're just a couple of inches from the floor; the illusion is created by a low scuttle. Thin pillars mean visibility is excellent, not only for a mid-engined car, but compared to most modern machinery, too.
Partnership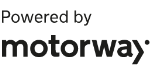 Need to sell your car?
Find your best offer from over 5,000+ dealers. It's that easy.
The engine fires into life with a smooth, metallic beat, and once you select first gear and release the clutch pedal – which takes barely any more effort than in a Civic – you're away as cleanly as in any family hatch. In the early nineties this must have been a revelation for a supercar.
Performance is quick rather than mind-blowing – the NSX matches a modern hot hatch for straight-line pace – but it's the way the car delivers its performance that is so special. The tone builds from rumble to roar to howl as the needle whips around the tacho to the 8,000rpm red line. It's utterly addictive – and thanks to a typically brilliant Honda manual gearbox, you find yourself constantly playing with the ratios to hear the notes over and over again. The wonderful steering that allows the chassis to be exploited fully is a bonus.
The NSX marks a sweet spot in supercar history: modern enough to have the bare minimum of safety kit (ABS, for example) and reliability, yet old enough to do away with the unnecessary complexity of various combinations of drive mode. Today, it's a pure example of driving enjoyment.
| | |
| --- | --- |
| Model: | Honda NSX 3.2 VTEC Manual |
| Price then: | £60,100 |
| Engine: | 3.2-litre V6 petrol |
| Power/torque: | 276bhp/298Nm |
| Transmission: | Six-speed manual, rear-wheel drive |
| 0-62mph: | 5.7 seconds |
| Top speed: | 168mph |
| Price now: | £140,000 |
Check out our other 'Icon Reviews' here: